Inquiry on violence against Indigenous woman heads to Arctic Canada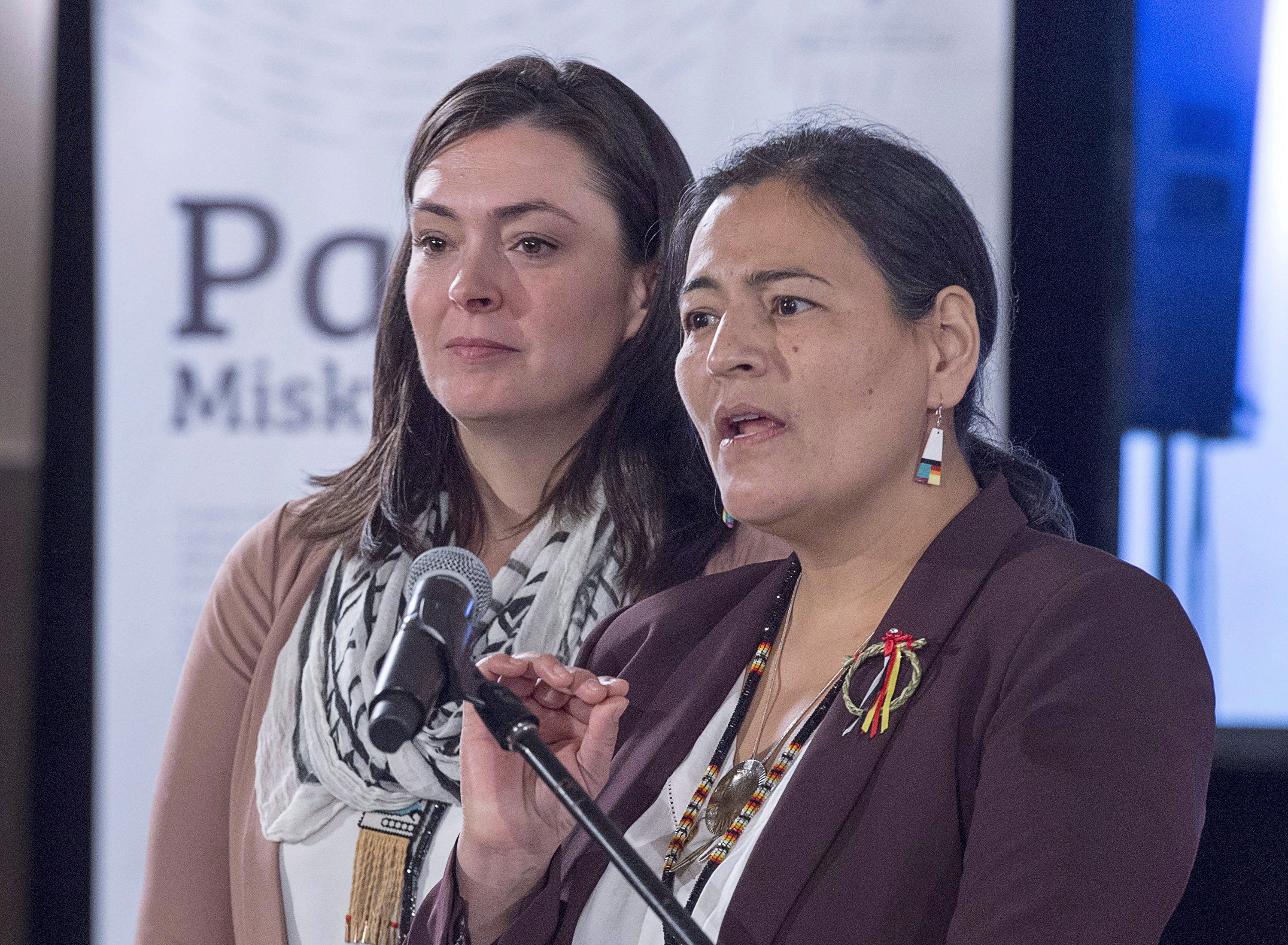 A national inquiry into crimes against Indigenous woman will hold it's first hearing in the Canadian Arctic next week.
The National Inquiry into Missing and Murdered Indigenous Women and Girls heads to the Inuit community of Rankin Inlet on Monday for hearings from February 20 to 22.
Twenty family members and violence survivors are scheduled to speak at both public and private hearings.
Qajaq Robinson and Michèle Audette, two of the inquiry's four current commissioners, will be at the Rankin Inlet sessions.
Rocky process
The Rankin Inlet hearings were previously scheduled to take place in December 2017 but were abruptly cancelled.
Pauktuutit, an organization that represents Inuit women across Canada and has standing at the inquiry, issued a news release at the time denouncing the decision.  They said the lack of communication and coordination caused Inuit to be "put through a roller coaster of emotions" and that the inquiry seemed " resistant to advice from Pauktuutit and other organizations."
There have been reoccurring concerns by Inuit leaders since the inquiry was set up that Inuit-specific issues, including the Arctic location of the vast majority of communities and high violence rates in territories like Nunavut, were not being taken into account.
However, the inquiry has worked to quell those concerns, and has underlined commissioner Qajaq Robinson's fluency in Inuktitut, ties to the North and longterm legal work in Nunavut including as a Crown prosecutor.
Long-standing crisis
Indigenous women make up 4 per cent of Canada's female population, but 16 per cent of all women murdered in Canada between 1980 and 2012 were Indigenous, the government says.
The inquiry was set up by Prime Minister Justin Trudeau in 2015 after calls from many Indigenous leaders, groups and organisations to examine the high rates of violence against indigenous women in Canada.
However, some Indigenous groups and leaders said numerous Canadian inquiries and studies had already been conducted, including the landmark Truth and Reconciliation Commission report into the residential school legacy, that explored the issues and crisis in Inuit, First Nations and Métis communities, and that the millions of dollars spent on the current inquiry would be better spent on community-based, Indigenous-led programs, social services and education.
Process criticized
Since the beginning, the inquiry has been run out of the Prime Minister's office, not by a government ministry typically responsible for Indigenous files, and has received frequent criticism on everything from lack of focus, to lack of transparency and communication with families, communities and the public.
There's also been numerous, revolving staff resignations, including from Marilyn Poitras in 2017, one of the original five appointed commissioners.
"My main concern is that this commission is going down a tried road," Poitras told CBC News at the time.
"You tell us your sad story and we'll figure out what to do with you. And we're headed down that same path. And if it worked, we would all be so fixed and healthy by now. It doesn't work."
The inquiry has since been continuing with four commissioners.
The Rankin Inlet hearings will be live streamed on the inquiry's website and on their Facebook page.
Write to Eilís Quinn at eilis.quinn(at)cbc.ca
Related stories from around the North:
Canada: Canadian government ignores calls for Inuk commissioner on inquiry into missing and murdered indigenous women, Eye on the Arctic
Denmark: Nordics report high abuse levels against women, Radio Sweden
Sweden:  Reports of violent crime increasing in Sweden's North, Radio Sweden
United States: Survey finds violence against women widespread in Western Alaska region, Alaska Dispatch News