Dehumanisation of Indigenous women must stop hears inquiry in Arctic Canada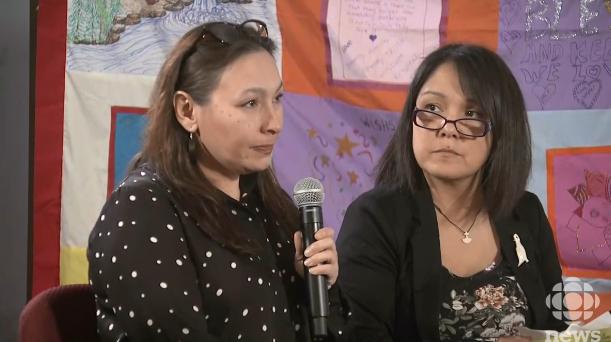 A Canadian inquiry into violence against Indigenous women is holding its last day of hearings in the Canadian Arctic on Thursday.
The day's testimony began with a plea from witness Janet Brewster to rethink how the country looks at violence against Inuit, First Nations and Métis women and girls.
"We must address the dehumanization of missing Indigenous women," Brewster said.
"Like all Canadians we have dreams in our lives and we are entitled to live to see those dreams come true."
Lack of domestic violence resources in Nunavut "astounding" says witness
Brewster opened the day's hearing with testimony about the 2004  murder of her aunt, Sylvia Lyall, at the hands of Lyall's common-law spouse Pat Anablak. Brewster said Nunavut families need more help and resources on how to deal with police and help loved ones in domestic violence situations.
"I used language like saying she was in a 'difficult relationship,' I wanted to be respectful to my aunty,"  she said. "I didn't know using different language could have a different response."
"But there's no handbook. It's astounding to me that in a territory with such a high level of violence there's not more organized support for families moving through the system."
"We want this to end, we want this to stop"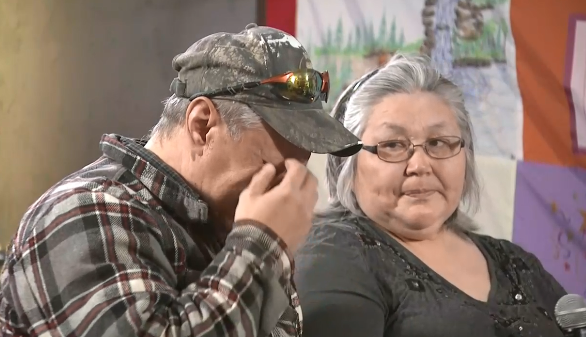 Brewster's words echoed testimony yesterday afternoon from Nunavut families on how helpless they feel trying to get help for women in their families living with abusive partners.
On Wednesday afternoon,  Emilia and Arsene Angalik, testified about the frustration of trying to get help for their daughter Edith Angalik, before she was killed by her boyfriend in 2014.
Emilia Angalik gave emotional testimony about reaching out to the  Royal Canadian Mounted Police, Canada's national police force,  for help but being told her daughter was an adult and would have to come herself to ask for help herself.
"We're using the same rules as down South and it shouldn't be like that," Arsene Angalik said.
"We're in the North. We're not white people, we're a small community, we know pretty much everyone in the community and what's happening around town.  But because of the rules and the laws there's too much red tape.
"We want this to end, we want this to stop."
National crisis
The National Inquiry into Missing and Murdered Aboriginal Women and Girls was set up by Prime Minister Justin Trudeau in 2015 after calls from many Indigenous leaders, groups and organisations to examine the high rates of violence against indigenous women in Canada.
Indigenous women make up 4 per cent of Canada's female population, but 16 per cent of all women murdered in Canada between 1980 and 2012 were Indigenous, the government says.
The inquiry's mandate is to examine and report on the systemic causes of violence against Indigenous women and girls as well as how investigations are conducted by authorities.
The inquiry travels next to Lower Post in the province of British Columbia.
Write to Eilís Quinn at eilis.quinn(at)cbc.ca
Canada: Lack of services in Arctic is killing Inuit, witnesses tell inquiry into violence against Indigenous women in Canada, Eye on the Arctic
Denmark: Nordics report high abuse levels against women, Radio Sweden
Sweden:  Reports of violent crime increasing in Sweden's North, Radio Sweden
United States: Survey finds violence against women widespread in Western Alaska region, Alaska Dispatch News