Finland prepares for 'nightmare' wintertime Baltic oil spill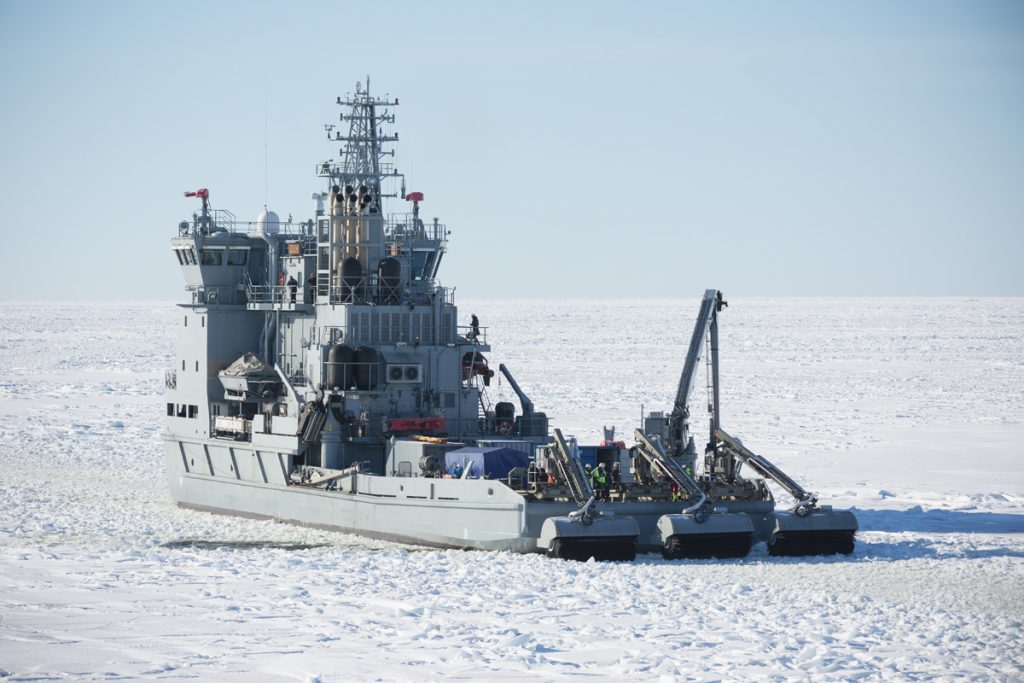 What keeps Jorma Rytkonen up at night is the possibility of a Russian oil tanker colliding with a Finnish or an Estonian car ferry and releasing tens of thousands of tons of crude oil into the already polluted and fragile Baltic Sea.
"The absolute worst scenario would be the collision of an Aframax type of a tanker coming from a Russian oil terminal and a car ferry heading from Helsinki to Tallinn, Estonia," Rytkonen, a top Finnish oil spill response expert, said in a phone interview from London, England, where he was one of the guest speakers at the Interspill 2018 conference and exhibition.
"If you have a car ferry with 2,500 passengers, you have a tanker with 100,000 tons of crude oil, fire on board, explosions, that would be a hell of a mess."
Intersection of oil tanker and ferry traffic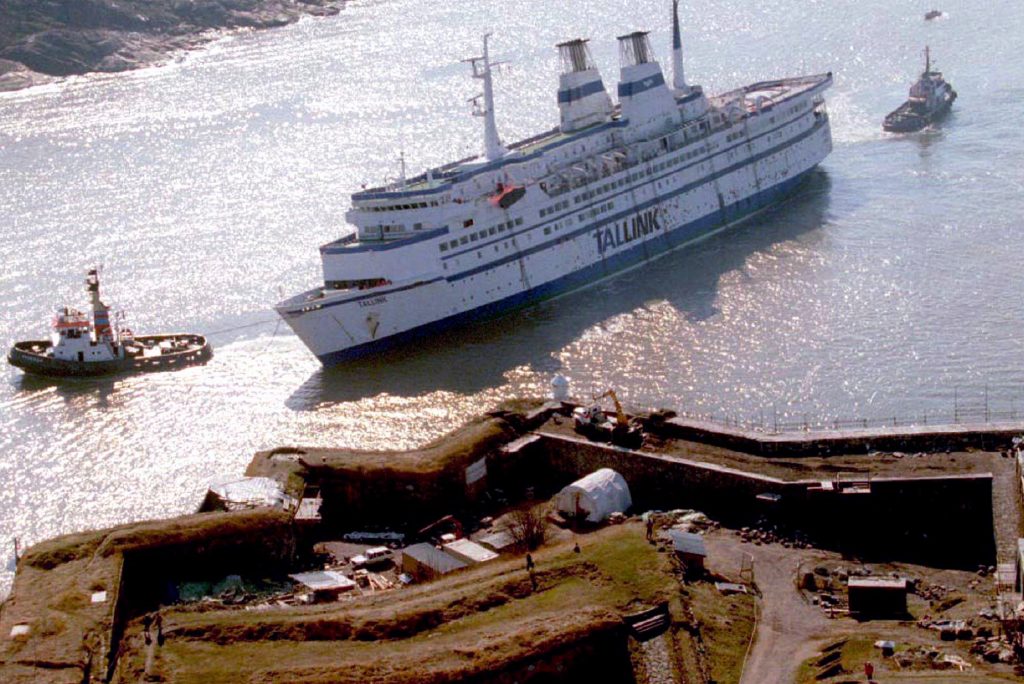 About 160 million tons of crude oil and oil products a year are transported along Finland's coast in the Gulf of Finland.
That's about 2,000 Aframax-type tankers, each carrying between 75,000 and 120,000 tons of crude from Russian oil terminals in the eastern Baltic westbound to ports like Rotterdam and further west, said Rytkonen, who works at the Finnish Environment Institute.
At the same time some 10 million passengers a year sail on car ferries between Helsinki and Tallinn, which means every two hours a ferry departs one of the ports in each direction, Rytkonen said.
According to their calculations, a ship hitting the side of an Aframax tanker could rupture two storage tanks and release up 30,000 tons of crude oil into the sea, Rytkonen said.
History of accidents
"We have had a lot of incidents like Aframax type of tankers almost grounding, almost colliding," he said. "One already went on the shoals, on the rocks, and got a 50-metre-long hole at the bottom, but it's a double-hull tanker and we were lucky that only the outer hull was ruptured and there was no oil spill."
Rytkonen was a young engineer when Soviet tanker Antonio Gramsci grounded in February 1987 near the Porvoo lighthouse in the Gulf of Finland. Around 600 tonnes of crude oil was released into the sea.
"That was a massive effort for the Soviets and us to try to get rid of the oil but we were just able to take out some 60 to 80 tons of oil and then when spring came, snow melted, the oil kind of disappeared, no big impact was observed," Rytkonen said.
But the grounding spurred the Finnish Environment Institute to start preparing for future oil spills, he said.
"Russia was starting to build new oil terminals and we understood that we didn't have any good service in place to cope with a major oil spill," Rytkonen said. "We started to develop mechanical devices for recovery in ice."
Mechanical recovery technologies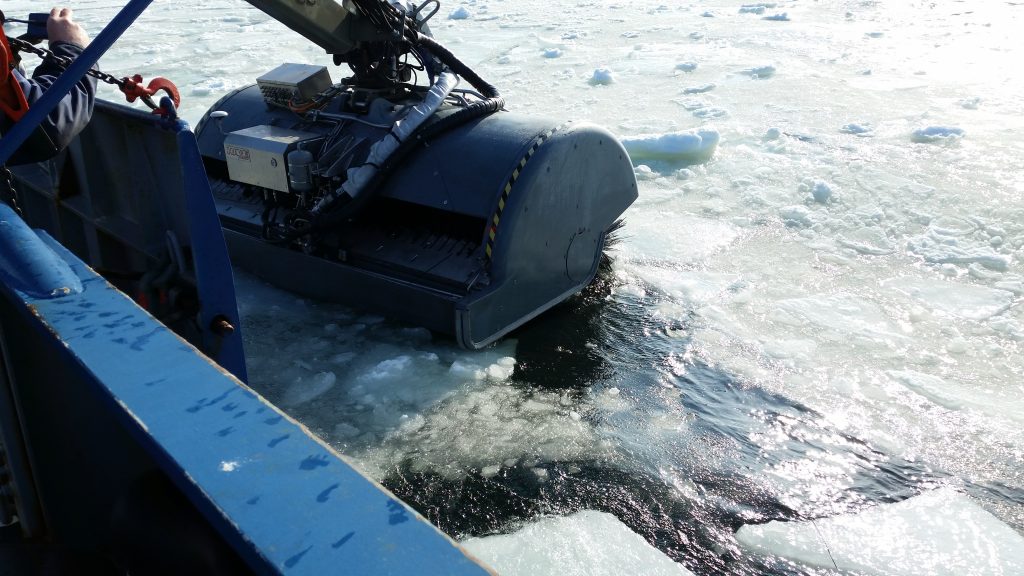 First the Finns developed bucket-type skimmers that can be installed on board of vessels connected to cranes.
Then, after merchant vessel Runner 4 sank in March 2006 some 45 kilometres off the coast of Finland, releasing more than 40 tons of bunker oil, the Finns started working on heavy duty devices, Rytkonen said.
Finland has been at the forefront of developing mechanical recovery devices for oil spill response in ice-covered waters, Rytkonen said.
The fact that the Baltic Sea is relatively small and shallow means that oil spill response teams cannot rely on methods developed for larger bodies of water, he said.
"We have a feeling that it's better to take the oil away from the nature, not to leave it in there," Rytkonen said. "I know that the big guys, when they have ocean conditions, are relying on dispersion. They put some chemicals on the oil and then it would be out of sight out of mind. But it would still stay there in the water column."
Using dispersants in the already oxygen deprived and polluted waters of the Baltic Sea would be fatal for the marine environment, Rytkonen said.
Showcasing Finnish know-how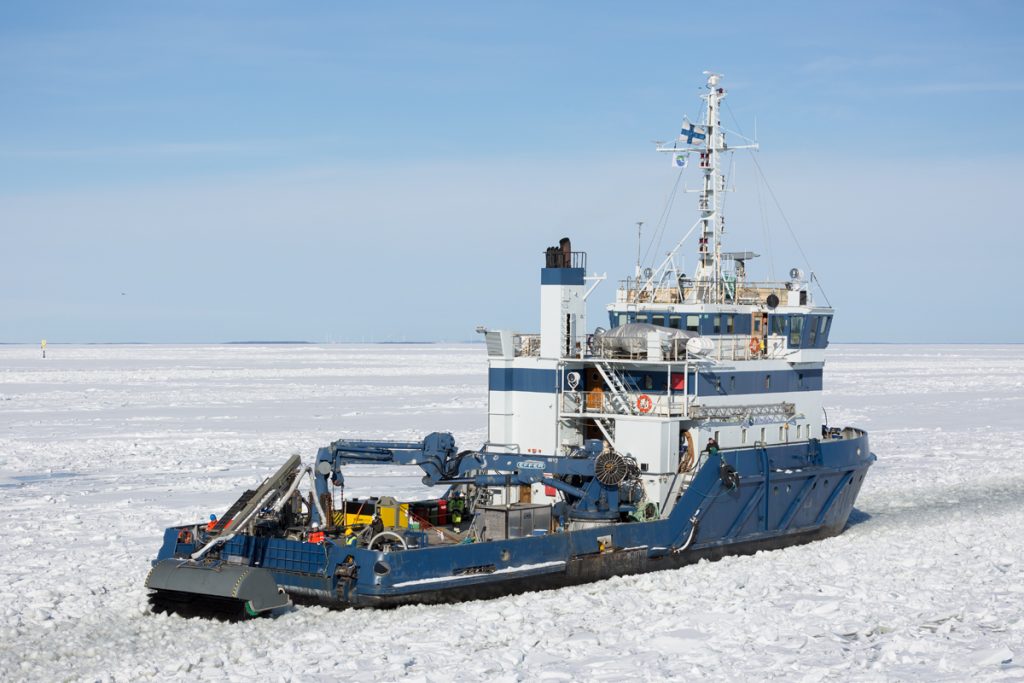 So it's not surprising that Finnish companies are market leaders in the area of producing heavy duty skimmers and mechanical brushes to pick up oil in icy conditions, he said.
"In Finland we have 19 oil recovery ships, which are using their own brush systems and feeding arms when they are sailing," Rytkonen said. "And 11 of them have a certain type of ice classification because we have realized that we need something against the wintertime (oil spill)."
Each ship can clean up a 50-metre wide lane of sea surface, moving at speeds of up to two knots.
Last week, Finland showcased its cutting edge technology and its abilities to respond to a wintertime oil spill at an international Arctic oil spill response exercise in the waters off Oulu in the Gulf of Bothnia.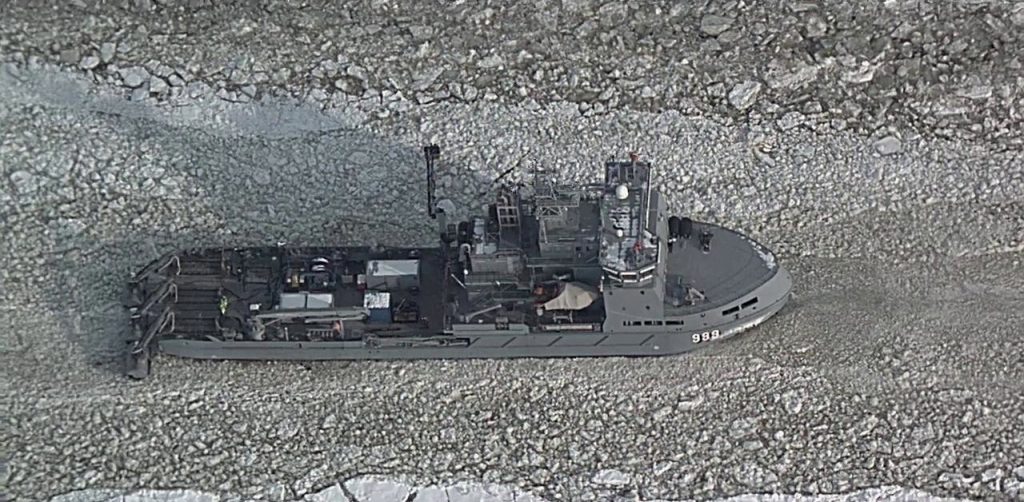 The live exercise, which was preceded by at least two years of painstaking preparation and tabletop exercises, was organized under the Agreement on Cooperation on Marine Oil Pollution Preparedness and Response in the Arctic (MOSPA) and the Copenhagen agreement.
The exercise was supported by the Finnish Ministry of the Foreign Affairs, Finnish Ministry of the Environment, the Finnish Border Guards and the Emergency Prevention, Preparedness and Response (EPPR) working group of the Arctic Council and the Nordic Council of Ministers. The Swedish Coast Guard also took part in the exercise.
Finland's experience provides valuable lessons for other Arctic states, but the remoteness of the Arctic provides unique challenges compared to an oil spill response in the Baltic Sea surrounded by nine countries with well-developed port and transport infrastructure, Rytkonen said.
Related stories from around the North:
Canada: Study envisions fallout from oil spill in Arctic Canada, Alaska Dispatch
Finland: Oil spills surprisingly common in Finland, but cleanup dependent on volunteers, Yle News
Greenland:  Arctic seas – little ability to cope with an oil spill, Radio Canada International
Norway:  IMO completes Polar Code environmental rules, Barents Observer
Russia: Russian republics unite against oil spills, Barents Observer
United States:  U.S. agency explains report on Arctic oil spills, Alaska Public Radio Network