Oil lease sale in Arctic Alaska draws big money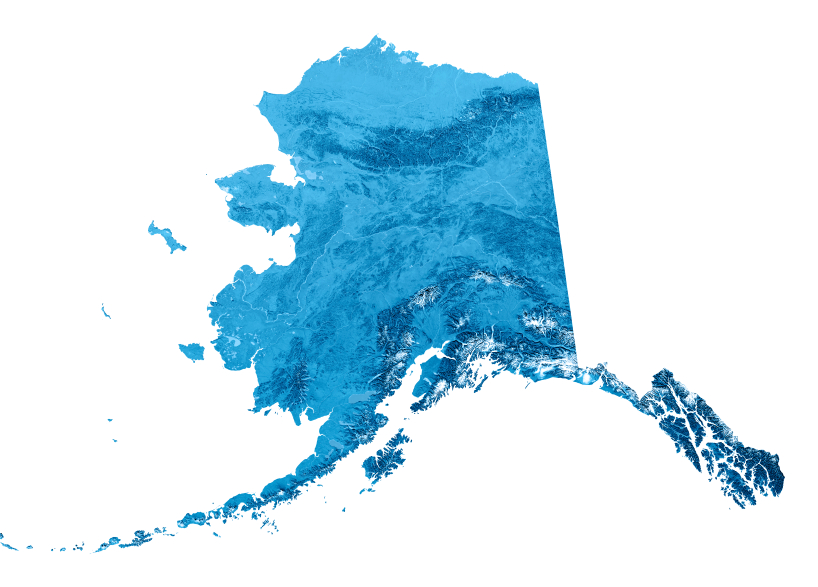 Oil companies spent big money Wednesday for rights to explore the Colville River Delta and other state territory, making this year's North Slope auction the richest Alaska state lease sale in 21 years.
Led by the most aggressive bidders — privately held Caelus Energy and 70 & 148 LLC — companies and investors submitted $54.5 million in high bids for tracts comprising 524,387 acres of state and Native-owned onshore territory on the central North Slope, according to preliminary sale results. It was the most received in a single Alaska Division of Oil and Gas lease sale since 1993, when companies ponied up more than $65.2 million for exploration acreage in the Cook Inlet basin.
In contrast to Wednesday's results, last year's state North Slope area-wide lease sale drew a little over $5.1 million in high bids, according to Division of Oil and Gas records.
Bids by Caelus
Dallas-based Caelus, which earlier this year acquired Pioneer Natural Resources Inc.'s Alaska assets, was the most prolific bidder in Wednesday's sale, picking up tracts across the central North Slope.
But 70 & 148 LLC, a subsidiary of Denver-based Armstrong Oil and Gas, made the most dramatic moves in the lease sale, submitting multimillion-dollar bids for single tracts within the hydrocarbon-rich Colville area bordering the federally managed National Petroleum Reserve in Alaska. The company submitted bids of nearly $6.5 million apiece for individual tracts in the Colville, and spent nearly $16.3 million in total winning bids for five other Colville-area tracts, in some cases beating out competing bids from oil giant ConocoPhillips.
The area where the braided Colville River Delta dumps freshwater into the Arctic Ocean is already a prolific oil producer. The ConocoPhillips-operated Alpine oil field anchors the area, and ConocoPhillips is building on its network of satellite oil fields feeding into the Alpine facilities.
Colville acreage
The Colville acreage was attractive, in part, because it had not been available for leasing in several years, said Bill Barron, director of the state Division of Oil and Gas and the official who unsealed and read the hundreds of bids submitted by the companies.
Some of the acreage was withdrawn from the existing Colville River unit as part of a routine process that periodically redraws unit boundaries, Barron said. And some of the acreage was removed from a different unit, operated by Brooks Range Petroleum, after the division determined that the company had not been diligent about developing it, he said.
Spanish oil energy major Repsol has been drilling successful exploration wells in the area, making other companies eager to pounce on available territory nearby, Barron said.
"They're seeing results from the bit, and when area comes open in that area, they're latching onto it," he said.
He noted that 70 & 148 LLC has been working with Repsol on its exploration program. "They've got an inside knowledge of what's there and why they're excited, and I think you see the results," he said. "When things get warmed up, industry responds in a big way."
Caelus, meanwhile, is taking a much broader and "very interesting approach," Barron said. By bidding successfully for tracts across the North Slope, he said, "They've now secured a fairly significant fairway."
A company representative told him Caelus plans to conduct seismic surveys this winter, he said.
A separate Division of Oil and Gas lease sale was also held Wednesday, for offshore Beaufort Sea territory within three miles of shore, added to the state take, and drew $5 million in high bids. More than half of the apparent winning bids came from Caelus, which Barron said has extensive offshore experience.
But ConocoPhillips bid aggressively in the Beaufort sale, spending over $1.35 million for three tracts near BP's offshore Liberty project, which is located in federal waters.
A third state lease sale, offering territory in the Brooks Range foothills far south of existing oil-field development, drew two bids, both from Colorado-based R3 Exploration, which bid a total of $147,114.40.
Though ConocoPhillips was a notable participant Wednesday, the lease sales were dominated by independent companies. That is to be expected, Barron said.
"What you see is the continuing trend of non-super majors stepping into the Alaska North Slope," he said.
Meanwhile, another lease sale held Wednesday by federal officials yielded $658,978.20 in high bids for seven tracts in the National Petroleum Reserve on the western North Slope, according to preliminary sale results. That sale, held by the Bureau of Land Management, was coordinated with the state lease sales.
ConocoPhillips and Anadarko Petroleum, partners in existing oil-field development in and near the petroleum reserve, were successful bidders in that sale, as was NordAq Energy, an Anchorage-based independent that already holds leases in the petroleum reserve.
 Related stories from around the North:
Canada: Canada ponders exceptions to relief well rule for Arctic oil drilling, Alaska Dispatch
Norway: No Norwegian services to Russian Arctic offshore oil, Barents Observer
Russia: Serious damage to drilling rig in Arctic Russia, Barents Observer
United States: Lego cuts ties with Shell after Greenpeace campaign, Eye on the Arctic