Finland's roads crumble after worst thaw in 20 years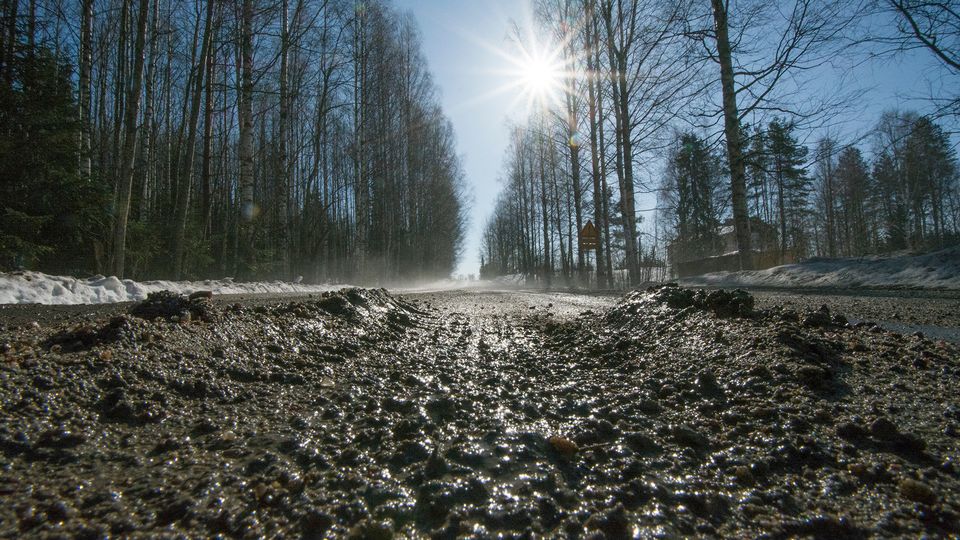 Motorists are being warned of increasingly poor driving conditions, especially on secondary roads, in areas from the south coast up into Lapland.
According to the head of the Finnish Transport Agency's maintenance unit, Tuomas Toivonen, the only part of the country that has been spared the worst thaw damage of the past 20 years is along the west coast. In Lapland, thaw damage is just starting to appear as temperatures rise.
Roadways have been thawing rapidly but not drying out. Runoff from melting snow and ice then undermines the integrity of surface materials, especially on gravel roads in rural areas.
"In addition, last autumn was rainy and when the freeze came, everyplace was full of water. Sub-zero temperatures were not very extreme, so there was a bit of frost over a long time. So, as they froze, road structures absorbed more water from below, creating thick, strong layers of ice," Tuomas Toivonen explains.
Weight restrictions
The Transport Agency is keeping a close watch on spring road conditions, but it does not have enough crews to carry out all the needed repairs.
"There are 27,000 kilometres of unpaved gravel roads, and now there are weight restrictions in force on 4,000 kilometres of those. More gravel is being spread on the worst spots to enable passenger car traffic," says Toivonen.
Weight restrictions can be expected to be seen posted on more stretches of road as the spring progresses.
The thaw is also causing problems on paved roads in places where the surface pavements have worn thin and water has seeped into the roadbed.
The Transport Agency has opened a special phone number for the public to report thaw damage. According to Tuomas Toivonen, the number 0200 2100, has been getting "an awful lot" of calls.
Related stories from around the North:
Canada: Who really built Canada's first highway to the Arctic Ocean?, Cryopolitics Blog
Finland: Finnish drivers less likely to receive compensation for damages occurred on Arctic roads, YLE News
Norway: As Arctic weather dramatically changes, world meteorologists take on more joint forecasting, The Independent Barents Observer
Russia: Record heatwave in the Arctic, The Independent Barents Observer
Sweden: Melting snow brings floods to central Sweden, Radio Sweden
United States: 'The permafrost is dying': Alaska city sees increased shifting of roads and buildings, Alaska Dispatch News