Migratory birds in Finland: some return early, others go missing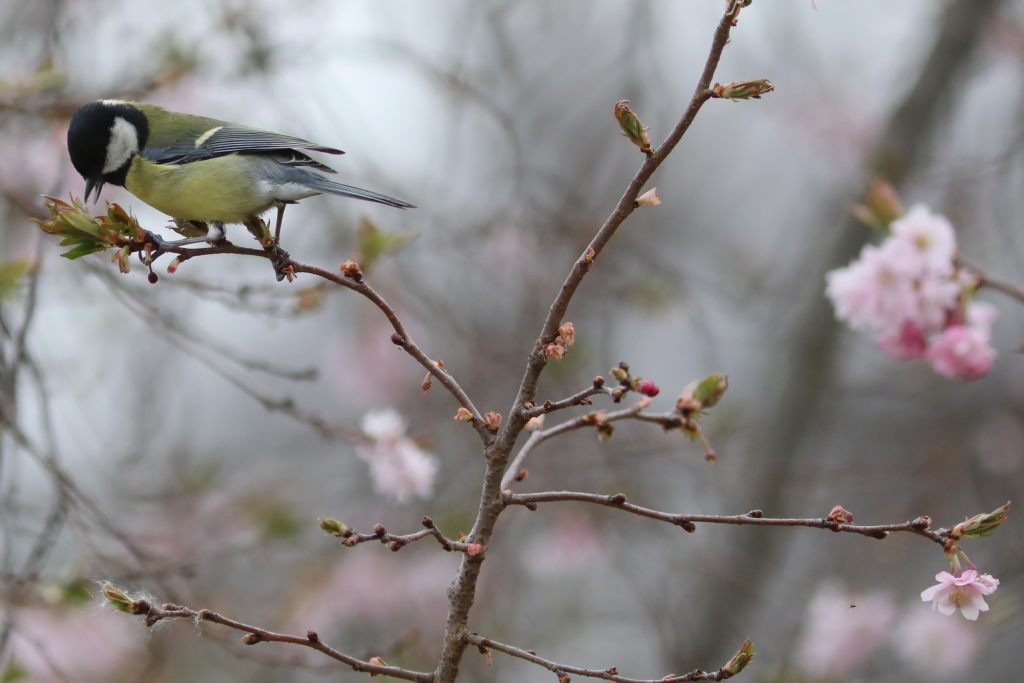 Some migratory birds have arrived in south-central Finland exceptionally early. For instance a willow warbler was heard singing in Orimattila on 14 April, four days earlier than the previous record. Also pied flycatchers, sand martins and nightjars have all arrived at near-record dates.
The early arrivals have come despite a relatively late spring in many areas.
Finnish Meteorological Institute says that thermal spring – when the average day-and-night temperature remains above freezing – arrived in early April in southern and central Finland. That was a week or two later than usual in southern parts of the country.
The Päijät-Häme ornithological association said on Wednesday that there have also been record concentrations of some species. In Asikkala, a group of 34 red-throated divers was spotted, the largest such grouping ever recorded in the region. Also historically large was a sighting of 60 smews in Hollola.
BirdLife warns of species decline
While birdwatchers are heartened by such mass gatherings, there are also concerns that some species are becoming rarer or nearly absent in Finland.
Worldwide, one-eighth of roughly 11,000 known bird species are threatened with extinction, according to a fresh report by the UK-based BirdLife International.
According to the report, the populations of many species have declined drastically in Europe.
In Finland, for instance, the yellow-breasted bunting has disappeared entirely, apparently due to massive hunting in China while migrating.
In the 1980s the yellow-breasted bunting was plentiful in many countries, but since then its population has dropped by as much as 90 percent. In Finland there were still around 100 nesting pairs in the mid-90s – but none have been seen here for more than 10 years.
The willow warbler, which was once Finland's most common bird by far, has now dropped to second, behind the chaffinch. Some 7.5 million pairs of finches nest throughout the country except the far north.
In the 2010s, while the willow warbler population has dropped rapidly, others such as great tits and European robins have proliferated, says Heikki Helle, a specialist at the Nature and Game Management Trust Finland and chair of the Central Finland Ornithological Society.
There are still about seven million pairs of willow warblers that nest in Finland, but they are not seen highly visible as they are shy, retiring birds.
Red-breasted robins have risen to number three on the list, thriving especially in the deciduous forests of southern Finland. Helle describes the robin as an appealing little bird that does most of its singing late in the evening.
Which are the most common birds?
The great tit can be seen in nearly any Finnish garden, and is the most frequent visitors to birdfeeders and residents in birdboxes. It also nests in all types of woodlands, throughout the country. In recent decades the species has become more plentiful.
Other types of tits, meanwhile, seem to be disappearing.
"The populations of willow tits and crested tits have collapsed by as much as 50 percent in the past decade," says Janne Kotiaho, Professor of Ecology at the University of Jyväskylä.
Other species in decline include the ortolan bunting and the common pochard. Kotiaho blames humans for habitat encroachment and environmental changes here in Finland as well as in areas where these birds winter and migrate.
Finnish birdwatchers' records indicate that particularly insect-eating barn swallows and house martins have been drastically declining in number.
The Environment Ministry regularly tracks the populations of birds on the nation's list of threatened species. The most recent list, from 2015, includes 110 bird species. Of these 13 are listed as critically endangered and 36 as endangered. The next list will be compiled in 2019.
Related stories from around the North:
Canada: Monitoring shows birds flying farther and faster than previously throught, Eye on the Arctic
Finland: Puzzling migration fluke brings thousands of Siberian birds to Finland, YLE News
Norway: Warmer Barents Sea hits kittiwake birds reproduction capacity, The Independent Barents Observer
Sweden: Roads deadly for reindeer in Arctic Sweden, Radio Sweden
Russia: Rare birds around Russian Arctic oil field not a problem, company financed study says, The Independent Barents Observer
United States: Environmentalists sue over Alaska wildlife refuge road plan, Alaska Public Media