Senators tell Alaska's Sweeney to be tough and ethical at U.S. Indian Affairs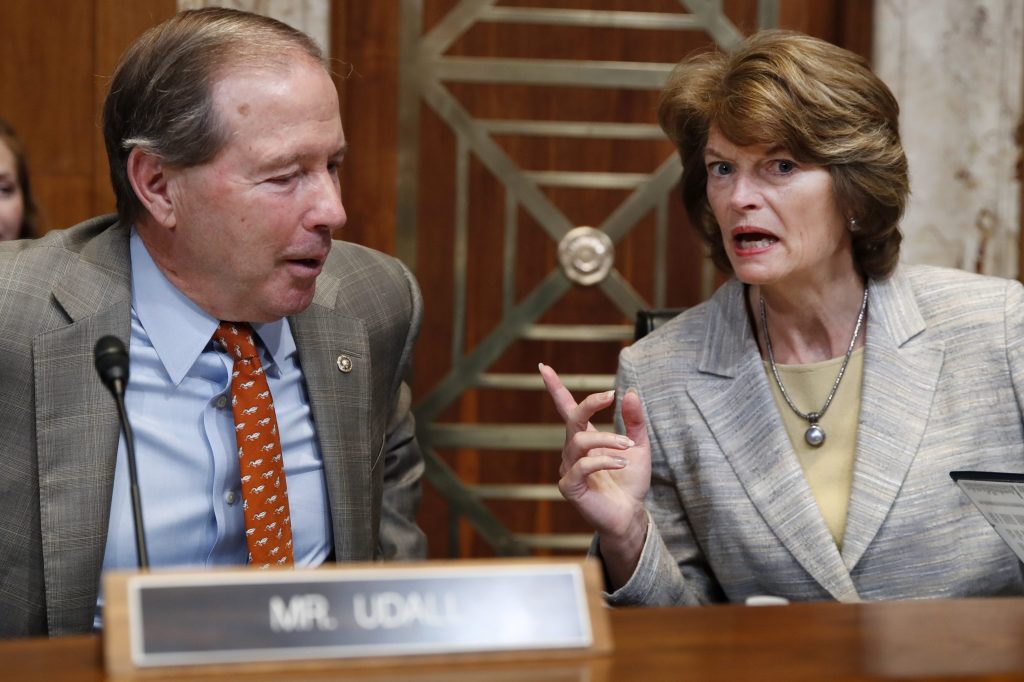 Alaskan Tara MacLean Sweeney faced no resistance at a U.S. Senate confirmation hearing Wednesday on her nomination to be assistant Interior secretary for Indian Affairs.
Sweeney is now an executive vice president at Arctic Slope Regional Corporation. She would be the first Alaska Native woman to hold the federal position, which oversees the Bureau of Indian Affairs and helps manage federal relations with Native American tribes.
Sweeney brought her family and lots of Arctic Slope leaders to the Senate Indian Affairs hearing.
"You have a room full of Inupiat Eskimos," Sweeney said at the start of her address to the senators. "And so I appreciate the staff keeping this room nice and cool, because it is very warm for for the rest of us."
Outside, the temperature was approaching 80 degrees.
"I can tell you, this Eskimo is melting," Sweeney said.
One of Sweeney's guests was ASRC founding director Oliver Leavitt, who she says inspired her career choice when she was 12. She remembers Leavitt came to her school in Barrow to talk about the opportunities of the new Alaska Native Claims Settlement Act, the law that created ASRC and the other Alaska Native regional corporations.
"And as he left the building," Sweeney recalled, "I looked over to my friends, including his son, and said, 'I want to work there. I want to work for him. I want to do what he is doing for our people.'"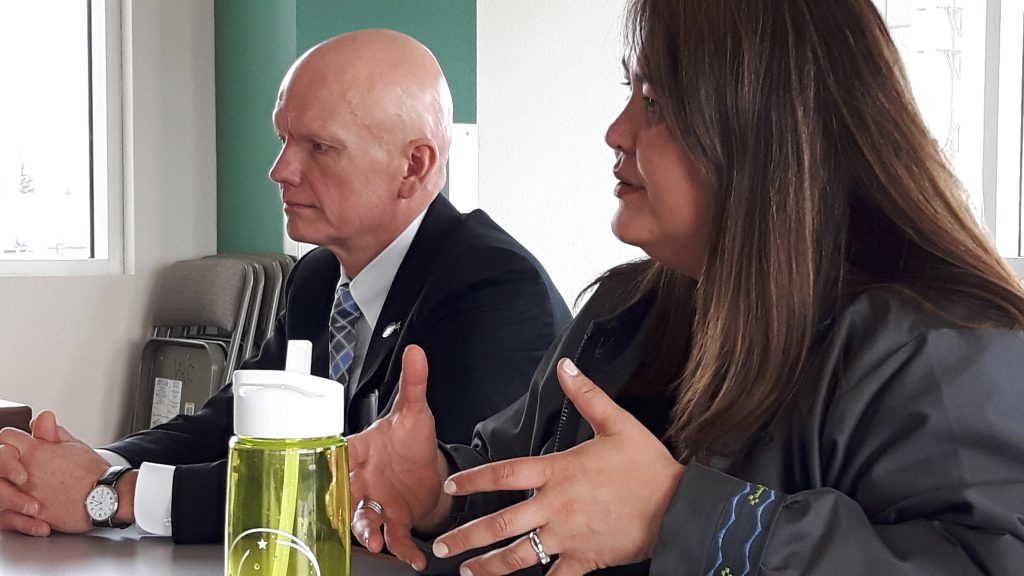 'Be tough', says Murkowski
Several senators, including Lisa Murkowski, told Sweeney they want her to be tough, to take on problems at the BIA and make demands within the administration to help ease troubles afflicting many indigenous communities, like the high rates of domestic violence, substance abuse and unemployment.
Wonderful turnout from Alaskans at the @IndianCommittee nomination hearing for Tara Sweeney to serve as the Assistant Secretary for Indian Affairs at the Department of the Interior. I'm bursting with pride. pic.twitter.com/8shauyxPcJ

— Sen. Lisa Murkowski (@lisamurkowski) 9 mai 2018
"We need you busting down doors and saying 'we need to talk,'" Murkowski said.
Ethics pledge
President Trump picked Sweeney for the job in October, but the Office of Government Ethics, in the executive branch, held up the process out of concern over her shares in Alaska Native corporations, including ASRC.
Sweeney says the ethics pledge she signed commits her to stay out of all matters involving ASRC.
Democratic Sen. Tom Udall pressed her further:
"And will you recuse yourself from any matter that may benefit ASRC, including oil and gas development in the Arctic National Wildlife Refuge?" Udall asked.
"My ethics pledge requires me to recuse myself from all matters pertaining to ASRC and I will adhere to that, yes," Sweeney responded.
There's no word yet on when the Senate committee will move her confirmation to the full Senate for a vote.
Related stories from around the  North:
Canada: Biggest danger to Arctic business is protectionism says Arctic Economic Council chair, Eye on the Arctic
Finland:  Business vs. environment debate hurts Northeners, says Arctic Economic Council, Eye on the Arctic
Greenland: Inuit in Canada and Greenland seek co-management of crucial Arctic habitat, Radio Canada International
Iceland: Norwegians and Icelanders let Alaskans in on the secrets to economic prosperity, Alaska Dispatch News
Norway: Aili Keskitalo new president of Norway's Sami Parliament, The Independent Barents Observer
Russia: More protected lands on Nenets tundra in Arctic Russia, The Independent Barents Observer
Sweden: Report sheds light on Swedish minority's historic mistreatment, Radio Sweden
United States: Alaska Native Tara Sweeney steps down as head of Arctic Economic Council, Alaska Dispatch News