Canada invests $1.2 million to help solve mystery of dwindling char numbers in Arctic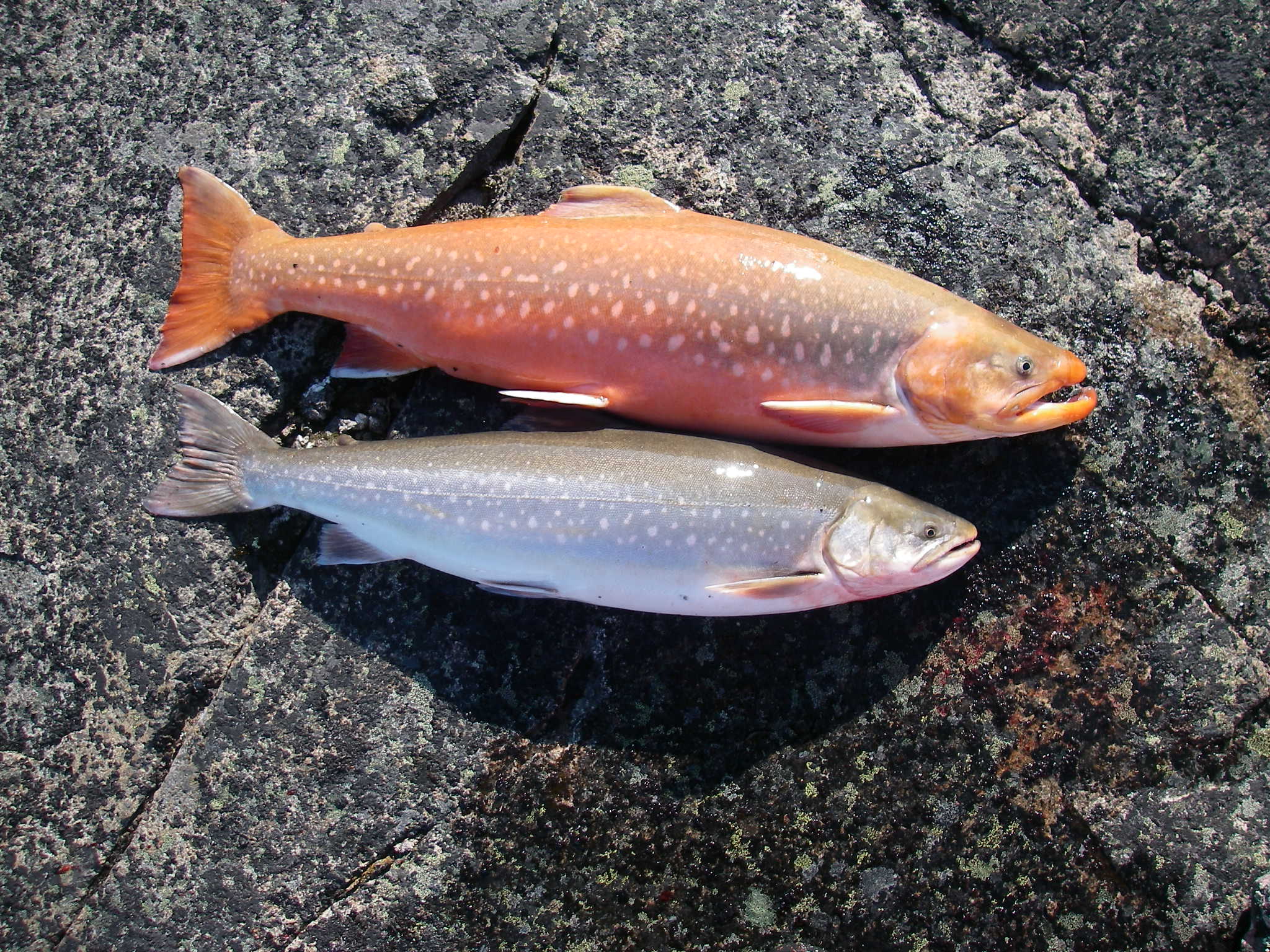 Canada's department of Fisheries and Oceans has announced it will give $1,261,890 over 5 years to help solve the mystery of dwindling char numbers near the Arctic Canadian community of Kugluktuk.
The money will go to a University of Waterloo research project created after hearing the community's concerns about the changes they were seeing in fish species in their area.
The Kugluktuk Hunters and Trappers Organization said chair Larry Adjun wasn't available for an interview when reached by Eye on the Arctic this week.
But University of Waterloo researcher Heidi Swanson said better understanding char in the region is important from both a scientific and food security perspective.
" What folks have been telling us is that there's been major declines in the numbers of char in the past few years ," Swanson said in a telephone interview. "And nobody really knows why. It could be water temperature. Maybe it's increased shipping traffic. Maybe some of their stream habitat is drying out."
The research project will focus on better understanding the migratory patterns and overwintering habitats of char. This summer and next summer, fish will be tagged to track where they go in the winter. The results will then be used to see what obstacles may be impeding migration and causing fish to get stuck or stranded and what restoration work can be done to remove any obstructions.
Feature Interview: What's happening to the char?
Listen here for more of Eye on the Arctic's conversation with researcher Heidi Swanson:
Indigenous knowledge and science working together
Swanson said working with Inuit hunters in Kugluktuk is key to better understanding the pressures Arctic fish species are under because of environmental change.
"Across the Arctic, char numbers will go up and down in cycles," she said. "But the thing is, the people that have been living up there know what those cycles usually  look like and (what they're seeing now) is a change from the normal cycle.
"Food security, as many people know, is really tough in the Canadian Arctic and fish is a major source of food. People are really worried about Arctic char.
"We really want to get a handle on what these char are doing so that we can better manage them as we go into future scenarios of climate change and resource development."
Oceans protection plan
The government's investment in the research is part of the $75-million Coastal Restoration Fund, established to finance multiyear projects that look to protect the coastline and marine species. The fund favours projects that also include Indigenous participation.
The fund was put in place as part of Canada's  $1.5 billion Oceans Protection Plan, launched in 2016.
Write to Eilís Quinn at eilis.quinn(at)cbc.ca
Related stories from around the North:
Canada: Which fish live in Arctic Canada? Thanks to new book, we finally know, Radio Canada International
Finland:  Endangered Finnish seal population slowly recovering, Yle News
Norway: Fishing rights: Norway takes tough line against EU in Svalbard waters, the Independent Barents Observer
Russia: Russian salmon farmers buy Norwegian smolt company, The Independent Barents Observer
Sweden:  Record numbers for Swedish wild salmon, Radio Sweden
United States:  America's most toxic site is in the Alaskan Arctic, Cryopolitics blog