Ignoring Indigenous women's traditional knowledge hurts Arctic science, G7 summit hears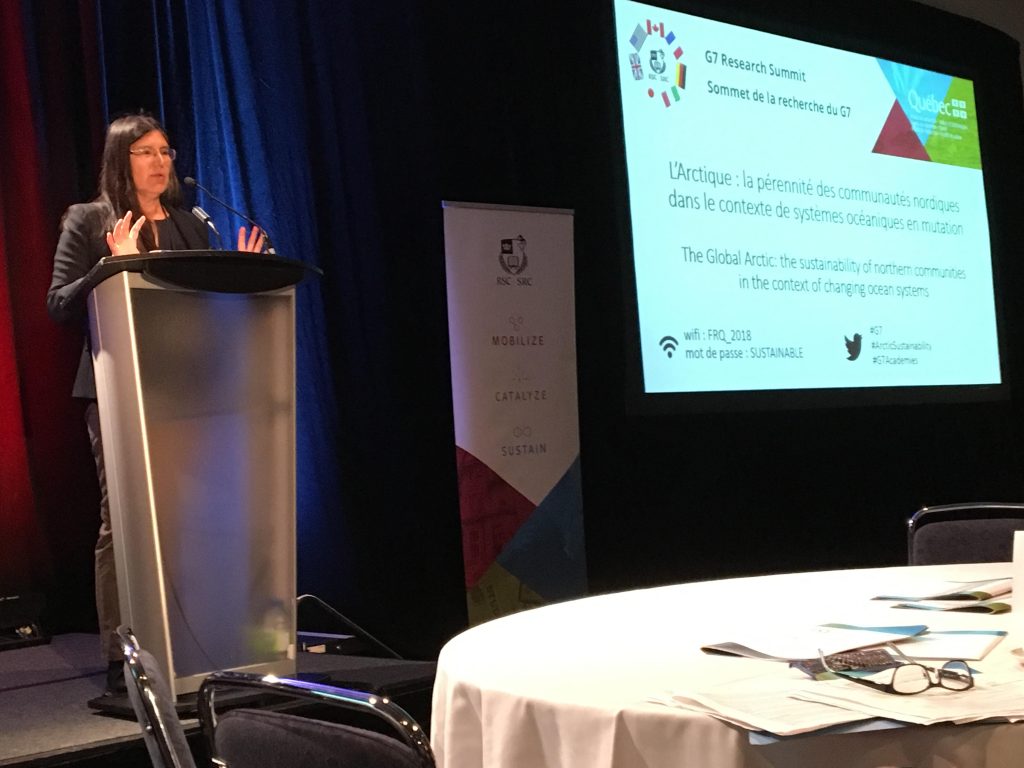 Indigenous women's traditional knowledge is too often excluded from scientific research in the North, something that could have serious implications for fully understanding how climate change is transforming the circumpolar world, said a series of speakers at the  G7 Arctic Sustainability Summit in Montreal on Thursday.
"Indigenous knowledge systems are gendered," said Deborah McGregor, a professor at Canada's York University and Canada Research Chair in Indigenous Environmental Justice, who spoke on the morning panel Accessible, Usable and Timely Science.
"So if (women) aren't there, and research isn't focused on this, you're missing a whole realm of knowledge that could be part of these (policy) decisions and governance."
Much of the media and research attention on Arctic climate change focuses on hunting and trapping – activities traditionally dominated by men.
And though women in various communities have noticed significant changes when it come to the berries and plants they gather, and the animal skins they work with to create things like clothing,  their observations and perspectives are frequently invisible in research and media stories.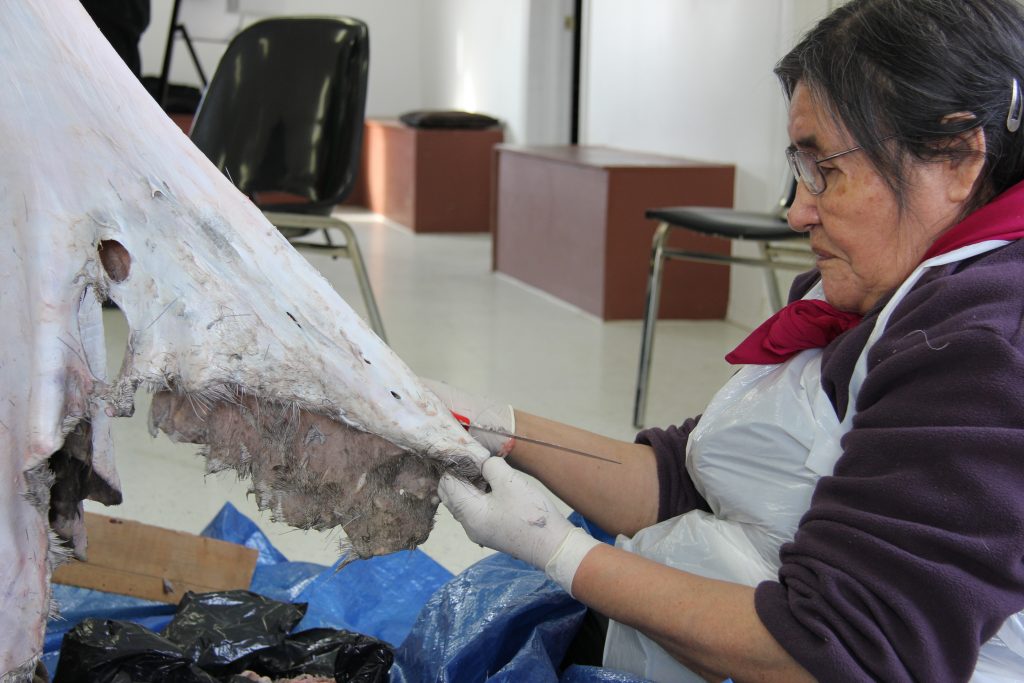 Having more Indigenous women in leadership positions could go a long way to redressing the balance, McGregor said.
"It's not just things that women have to do, it's what other people have to do (too) to create the space that would make room for those   perspectives."
Research not necessarily 'neutral'
Karla Jessen Williamson, an assistant professor at Canada's University of Saskatchewan College of Education who specializes in gender relations and Arctic peoples and governance,  says the marginalization of women's knowledge is a byproduct of the colonialism experienced by Inuit and other Indigenous peoples in the circumpolar world.
"Research by itself is by no means a neutral thing," said Williamson, an Inuk who grew up in Greenland, and spoke on the morning panel Training and Science: Capacity in the North, By the North and For the North.  "Our experience of researchers in the Arctic is that they come,  mainly men – single men –  for three weeks mainly then they go back again."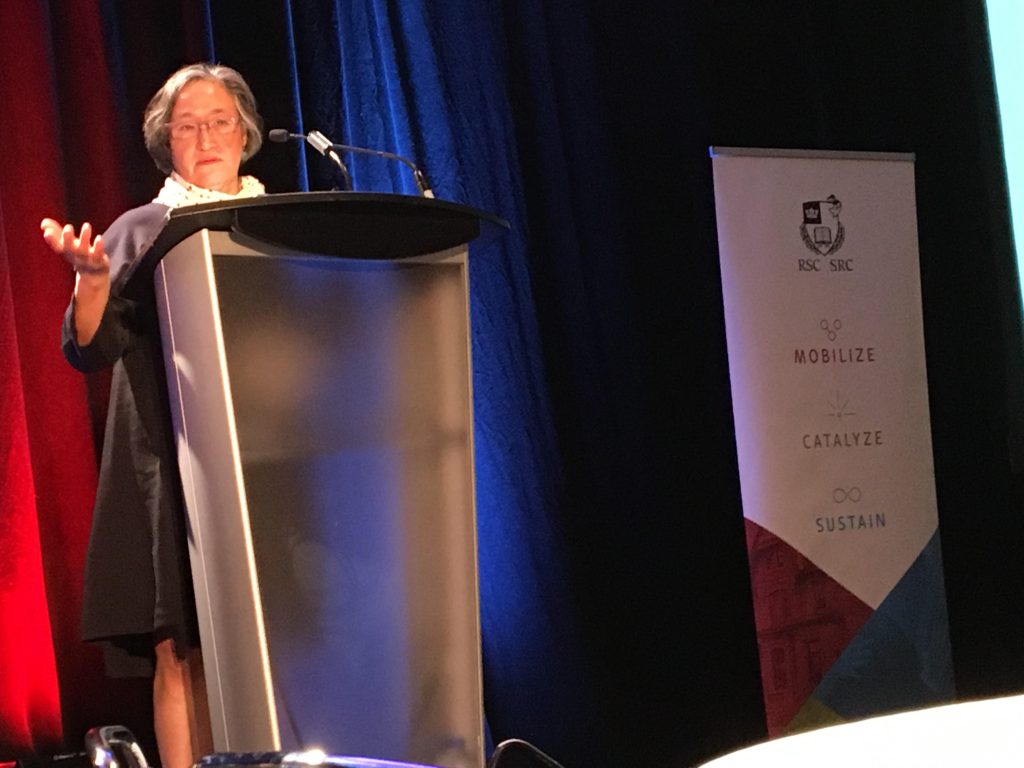 "In the Arctic we always had incredible respect for gender equality. Unfortunately this has kind of been lessened . Women of the Arctic as workers actually receive less pay which was never the case until about 15 years ago.
"So when we are talking about knowledge systems  – we are no longer content having to look at ourselves in a way of  deficit. We want to be seen as people that have something else to offer."
Whose voices are in the room?
Incorporating marginalized knowledge holders is just as important as incorporating multiple knowledge systems when it comes to research, several speakers said.
"Women, and our Indigenous queer community that's rising up in the Arctic, are asking crazy (good) questions when it comes to science," said Erin Freeland, director of the Dechinta Centre for Research and Learning, based in Canada's Northwest Territories.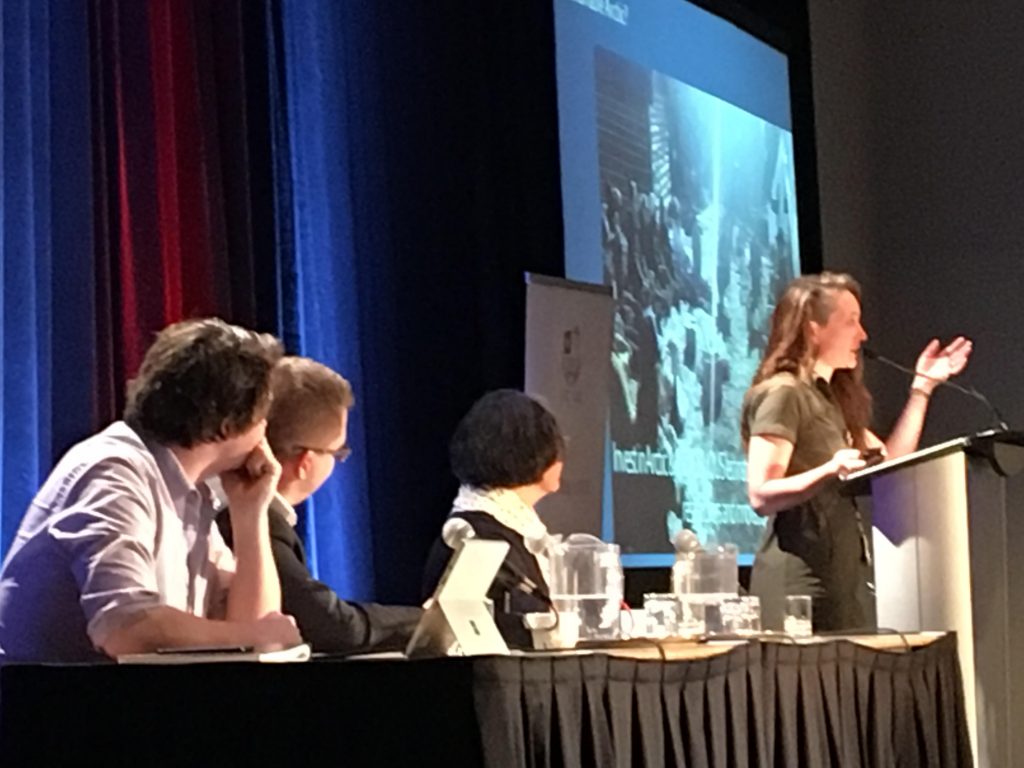 Ensuring their voices and research interests are incorporated into science is key to making sure that political decisions are based on the full-breadth of Arctic knowledge and that women and the northern two-spirit and LGBT community are reflected in policy, said Freeland.
"Queering science, bringing women in to science, is absolutely fundamental if we want to have a sustainable Arctic. These voices matter. They are there. And they need to be listened to."
Write to Eilis Quinn  eilisquinn(at)cbc.ca
Related stories from the North: 
Canada:  Video Documentary – How indigenous knowledge is changing what we know about the Arctic, Eye on the Arctic
Greenland/Denmark: Arctic science agreement comes into effect on Wednesday, Eye on the Arctic
Finland:  Sami group occupies island in northern Finland to protest fishing rules, Yle News
Norway:  The food crisis in the Far North, Barrents Observer
Russia:  More than 800 000 reindeer to be vaccinated against anthrax in Russia, The Independent Barents Observer
Sweden:  Legal battle over hunting and fishing in Sweden's far north, Radio Sweden
United States: Mixing science with traditional knowledge, researchers hope to get seal oil on the menu in Alaska, Alaska Public Radio Network