Population dropping in Northwestern Russia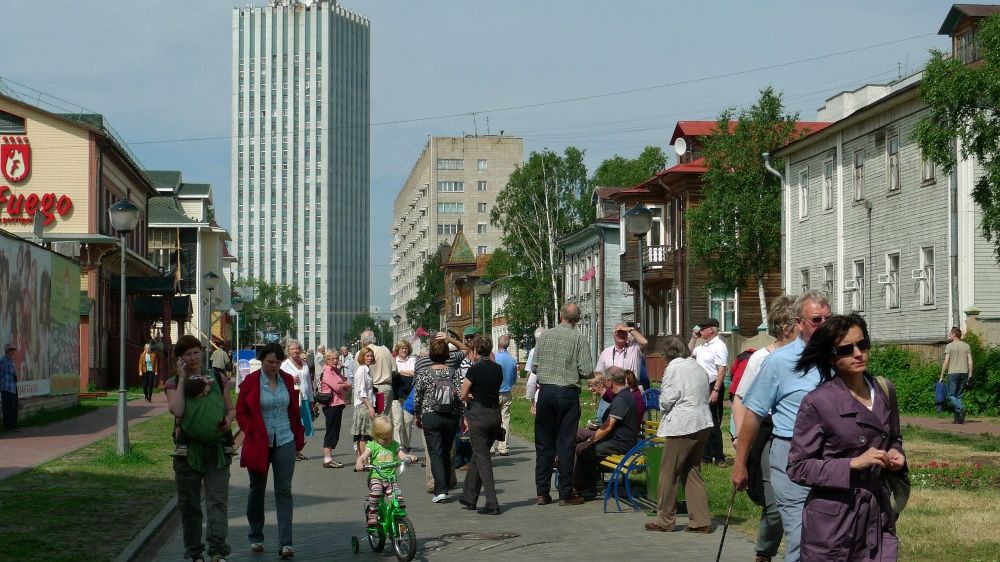 Arkhangelsk and Murmansk Oblasts are the part of the Barents region with sharpest drop in population, while both Northern Sweden and Norway get more people.
There are now 1,155,000 people living in Arkhangelsk Oblast, down nearly 10,000 from 2017, figures from Russia's State Statistic Service tells. In Murmansk region, population is down slightly over 3,000 from 2017 to 2018. There are now 753,557 people living on the Kola Peninsula.
Growth in northern Sweden and Norway
Västerbotten in northern Sweden sees the biggest growth in population over the last year, up about 3,400 people to 268,465 Statistics Sweden can tell. In Norrbotten the growth year-by-year is by 800 people. Like last year, it is the cities that account for the growth, especially Umeå, Skellefteå, Luleå and Piteå.
A similar trend is seen in Northern Norway with Tromsø as the population winner, up 329 people in the first quarter of 2018, Statistics Norway informs. For the county of Troms, population growth from 2017 to 2018 was up 0,5% to 166,792 inhabitants. Finnmark, Norway's northernmost county, has a tiny growth of 0,1% over the last year. 76,094 people live in Finnmark. With that, there are now more people living in the northern Swedish city of Luleå (77,470) than in entire Finnmark.
Lapland, the northernmost region of Finland, had at the start of 2018 a population of 179,229 people, slightly down 0,5% since the beginning of 2017.
Related stories from around the North:
Canada: Access to affordable housing a challenge in Northern Canadian cities, CBC News
Finland: Foreign residents acquiring Finnish citizenship in record numbers, YLE News
Norway: More people now live in Oslo than in most of northern Norway, The Independent Barents Observer
Russia: Population growth in military towns of Kola Peninsula, Russia, The Independent Barents Observer
Sweden: Small town hopes to reverse depopulation trend affecting rural and Northern Sweden, Radio Sweden
United States: Can Alaska handle its senior population growth?, Alaska Dispatch News