Drivers flock to Northern Canada's new highway to Arctic Ocean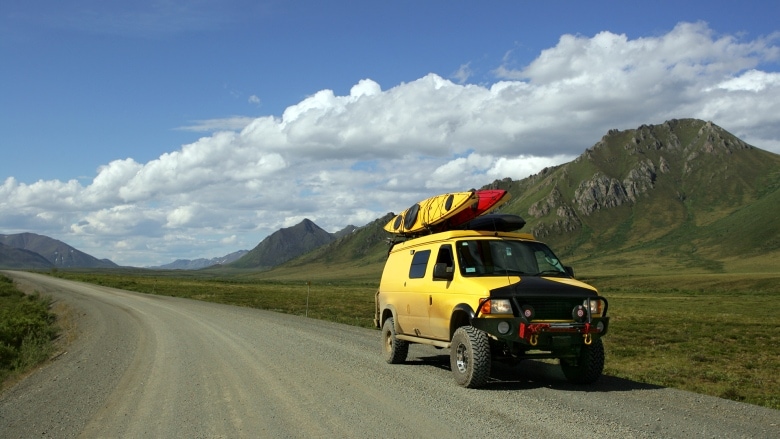 The Dempster Highway (in Canada's Northwest Territories and Yukon) has long been a destination in and of itself — but this year, a lot of adventurous tourists seem to be using it to get somewhere else.
"A lot of people are coming here to say that they want to do the Inuvik-Tuk highway," said Dawn Kisoun, who works at the N.W.T. tourist information centre in Dawson City, Yukon. The Dempster connects to the Klondike Highway just outside of Dawson.
The $300 million all-weather road between Inuvik and Tuktoyaktuk, N.W.T., opened last fall, meaning this is the first year that summer tourists can drive the Dempster to Inuvik, then drive another 137 kilometres to the Arctic coastal community of Tuktoyaktuk (winter tourists have long been able to reach the community on a seasonal ice road).
More people than ever
Kisoun, who has worked at the Dawson City office "off and on" for more than 20 years, said this year she's seeing about 100 to 125 people each day. That's up quite a bit from last year, when she saw around 75 people on a typical day.
"A lot of repeat people coming back, saying that they came back because of the highway," she said. "They want to go the Arctic Ocean, and they want to experience a new road."
A big thanks to our staff in the Invuik/Tuktoyaktuk region for installing an #ArcticOcean sign at "the point" in Tuk – also where the Trans Canada Trail monument is located. #SeaToSeaToSea #InuvikTuktoyaktukHighway pic.twitter.com/SXpgFPmTkm

— GNWT Infrastructure (@GNWT_INF) 27 juin 2018
In Inuvik, the Esso gas station is opening two hours earlier each morning because of increased demand.
"This year we're seeing a flood of… a lot of adventure motorbikes, like, way more than normal. We're seeing a lot of motor homes, a lot more than normal — like, four or five times more than normal," said Kurt Wainman, president of Northwind Industries, which owns the gas station.
"The Arctic Ocean's number one on their list – they dip their toe in the ocean."
Road conditions improving
The Inuvik-Tuktoyaktuk road has seen some closures this year, and Kisoun said conditions on the Dempster have also been rough at times, with rain and mud.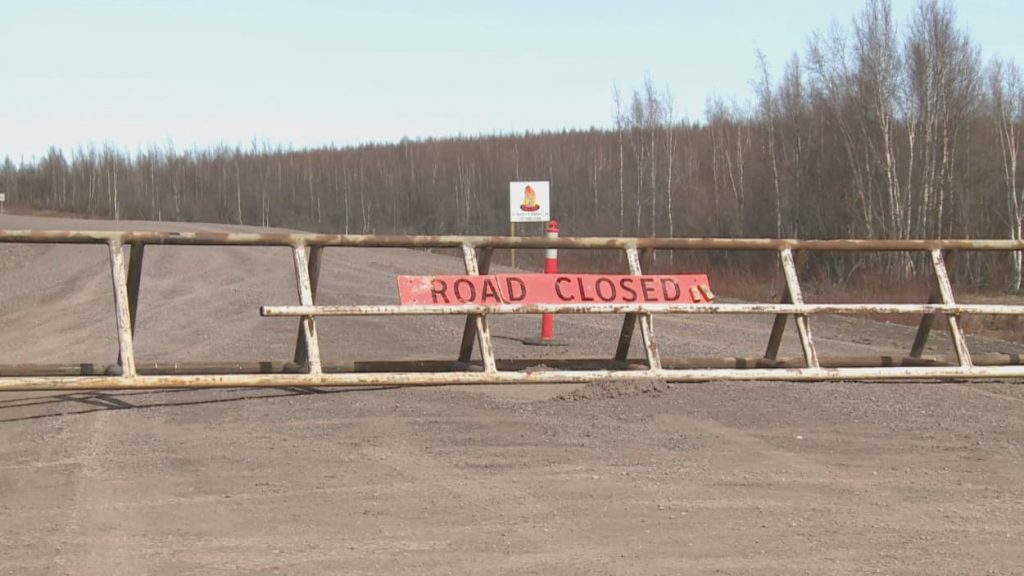 Still, travellers have not been deterred, Kisoun said. She said a lot of Americans come into her office thinking they need permission to continue.
"A lot of people saying, 'Oh, do I have to register here, to go on the public highway?' And I say, 'no — it's a public highway.'"
Related stories from around the North:
Canada: Southern Canadian couple has perfect wedding on Arctic Ocean's shores, CBC News
Finland: Finnish drivers less likely to receive compensation for damages occurred on Arctic roads, YLE News
Russia: Smelters, huskies, and fish pies: the Arctic road from Norway to Russia, Cryopolitics Blog
United States: Trump claims Alaska wildlife refuge road 'almost completed'… but is it?, Alaska Public Media