Canada moves to recognize NunatuKavut Inuit community in Labrador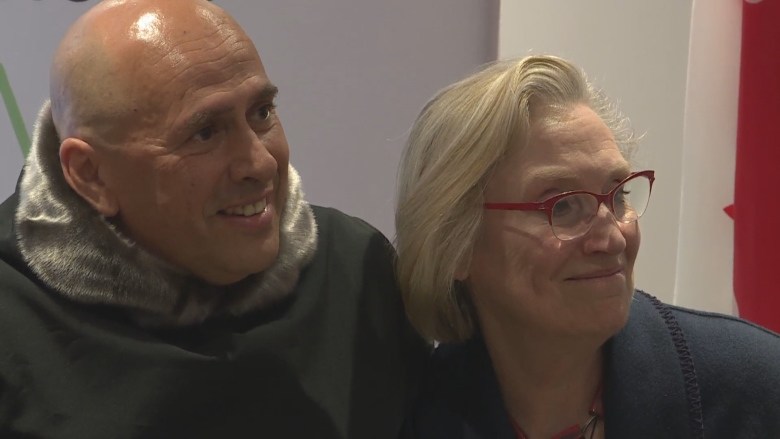 The NunatuKavut community in southern and central Labrador (Eastern Canada) is entering into talks with the federal government to negotiate an agreement on Indigenous rights and self-determination, as Ottawa moves to formally recognize the Inuit group, Indigenous and federal officials announced Thursday.
Minister of Crown-Indigenous Relations and Northern Affairs Carolyn Bennett and Todd Russell, President of the NunatuKavut Community Council, which represents Inuit and people of Inuit ancestry in southern and central Labrador, announced the start of formal talks in Happy Valley-Goose Bay in central Labrador.
"This is a historic, long-awaited day for the NunatuKavut Community Council and all Southern Inuit," Russel said in a statement.
"We look forward to entering into good faith negotiations with Canada on a modern rights agreement that allows us to fulfill our vision of being self-governing and providing and caring for one another, our families and our communities while nurturing our relationship with our lands, ice and waters."
NunatuKavut, which means "Our Ancient Land" in Inuttitut, a dialect of Inuktitut spoken by Labrador Inuit, is the traditional territory of the Southern Inuit.
Innu discontent
In the meantime, the Innu Nation of Labrador, which represents about 2,200 members of the Innu First Nation, a distinct Indigenous group not related to the Inuit, is raising concerns about the potential deal with the NunatuKavut community. The two Indigenous communities have coexisted in parts of central and southern Labrador for centuries.
In a terse statement released to media, representatives of the Innu Nation said they were not consulted by the federal government prior to the announcement.
"Innu Nation calls on the Crown-Indigenous Affairs Minister, Carolyn Bennett for full-disclosure," said statement by the Innu Nation, which represents the Innu living in Labrador communities of Sheshatshiu and Natuashish.
"Innu Nation has a 30-year ongoing lands claim with Canada and are concerned what impact this will have on their negotiations."
Community-driven process, but no timetable
Discussions between Canada and the NunatuKavut Community Council, which represents about 6,000 people, will be community-driven and could cover many different issues, federal officials said.
The goal is to obtain greater clarity on the rights, needs and interests most important to the community as well as advancing reconciliation and renewing Ottawa's relationship with the Inuit of NunatuKavut, Bennett said.
"The recognition and implementation of Indigenous rights is critical to reconciliation and renewed relationships," Bennett said in a statement. "I am convinced that these discussions will lead to a greater understanding of the interests and aspirations of the NunatuKavut community."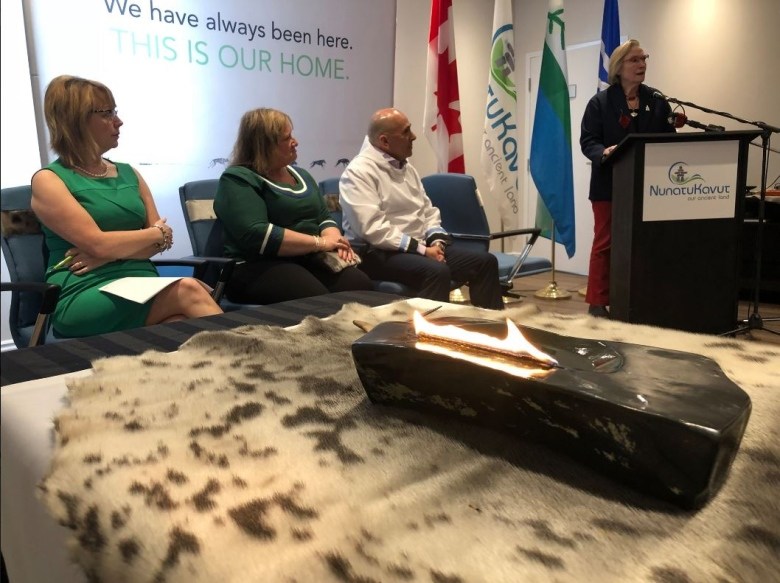 The NunatuKavut Community Council, formerly known as the Labrador Métis Nation, has been working on a land claim agreement for decades.
It filed its first statement of claim in 1991.
It's unclear how long the discussions will last until a formal agreement is reached.
For example, the Inuit of northern Labrador submitted their initial statement of claim in 1977, however, it wasn't until 2005 that the Labrador Inuit Land Claims Agreement came into effect, creating Nunatsiavut.
With files from CBC News
Related stories from around the North:
Canada: Inuit traditional knowledge to guide marine management plan off Labrador coast, Radio Canada International
Finland: Sámi school preserves reindeer herders' heritage with help of internet, Cryopolitics Blog
Norway: Norway and Sweden in quarrel over cross-border reindeer grazing, The Independent Barents Observer
Russia: Russia plans fenced parks to confine reindeer herding in Arctic, The Independent Barents Observer
Sweden: Report sheds light on Swedish minority's historic mistreatment, Radio Sweden
United States: Alaskan Inuit dialect added to Facebook's Translate app, CBC News