Podcast – Dissecting the Trump-Putin summit in Helsinki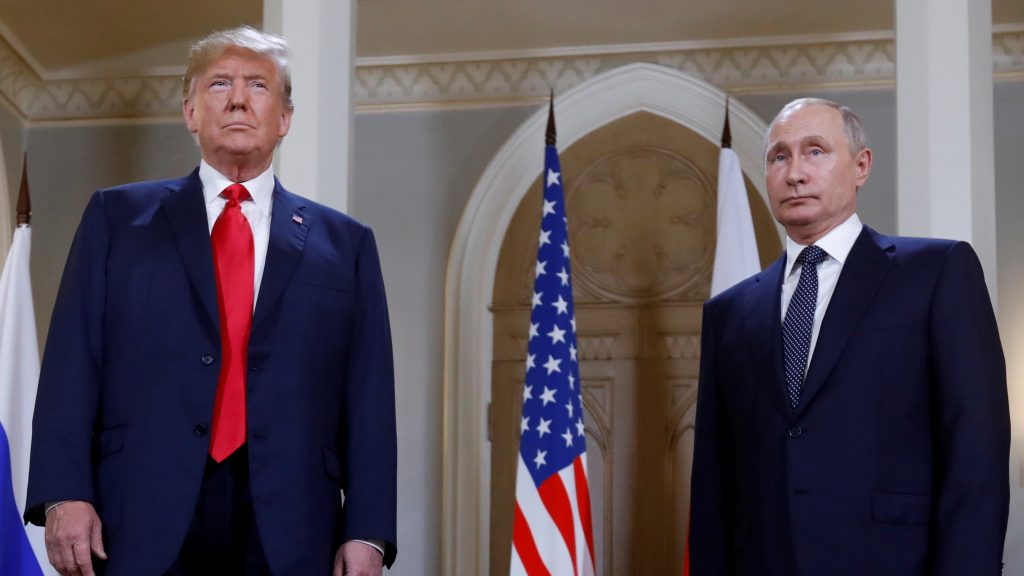 In an analysis by Minna Kurki on Monday's meeting in Helsinki between the US and Russian Presidents, the paper says that "…everybody won. A little. Vladimir Putin won really big."
"It was as if Putin had enjoyed his World Cup as a main course and came to Helsinki for dessert. What was on offer was Donald Trump in a crystal bowl, and that did just fine," writes Kurki.
The Aamulehti article points out that Putin did not arrive in Helsinki until after the meeting was to have started. The Russian president has made other leaders wait before, so this is easy to interpret as a slight.
There were comments heard in advance that the meeting in and of itself would be a victory for Putin. According to Aamulehti, following Monday's press conference, it was a crushing victory.
Kurki goes on to describe the performance of the two presidents at the press conference as being comparable to watching an experienced and knowledgeable building master and an apprentice painter.
Even so, she argues that the meeting was a victory of sorts for Trump as well in some circles. His comments on the damage done by investigations into collusion with the Russians in the last US presidential election was a message to his supporters.
This commentator notes that no significant agreements came out of the meeting, but then none were really expected.
"World peace can also be counted among the winners, or at least the hope of world peace. Trump stated that the first steps were taken toward a brighter future. Only the future will tell where those steps will really lead. No one should maybe hold their breath."
A positive development, says Finland's largest daily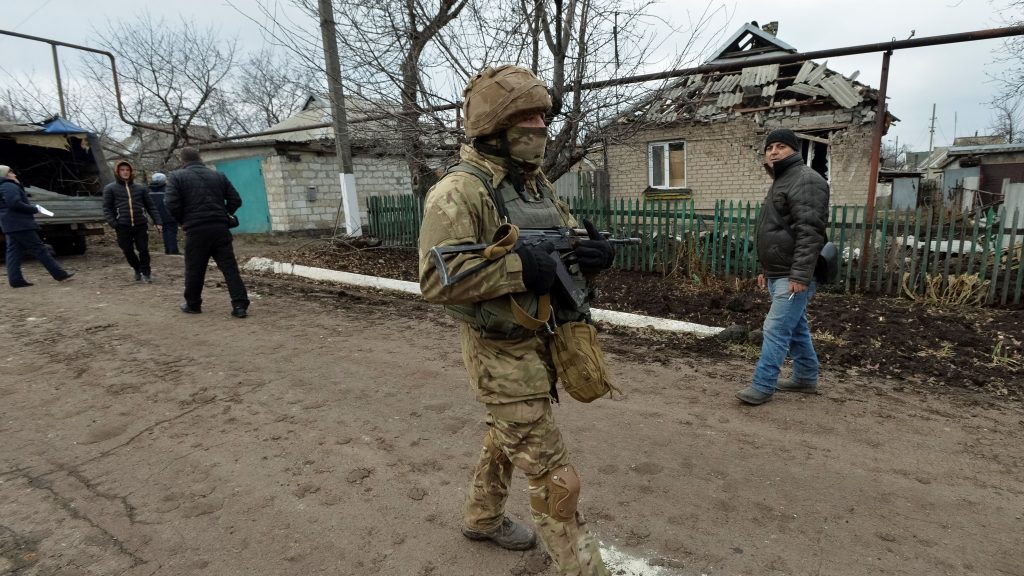 Finland's largest circulation daily, Helsingin Sanomat turned for comment to Mika Aaltola, a global security expert at the Finnish Institute of International Affairs.
Aaltola described the Trump-Putin meeting as a positive development and a good starting point for dealing with issues such as the situation in Syria, nuclear disarmament and anti-terrorism measures.
"The worst fears did not come to pass," he told HS.
As for the question of who was the winner and who the loser, according to Aaltola, it was Putin, who got to bask in the spotlight and achieve some improvements in the position Russia has been in since its occupation of Crimea.
Trump and Putin expressed totally differing views on the occupation of Crimea, but says Helsingin Sanomat, this did not apparently spoil the positive atmosphere of the meeting.
Aaltola added that Trump took a major risk in terms of domestic politics, as many Americans do not look favourably upon him appearing side by side with the Russian president in such a friendly setting.
Uncomfortable leaders
Finland's main Swedish-language daily, Hufvudstadsbladet, today headlines an analysis by writer Anna-Lena Laurén in which she says that following their talks, neither Trump nor Putin seemed particularly comfortable with the situation – starting their press conference, Trump wrinkled his brow and Putin had his usual sphinx-like air.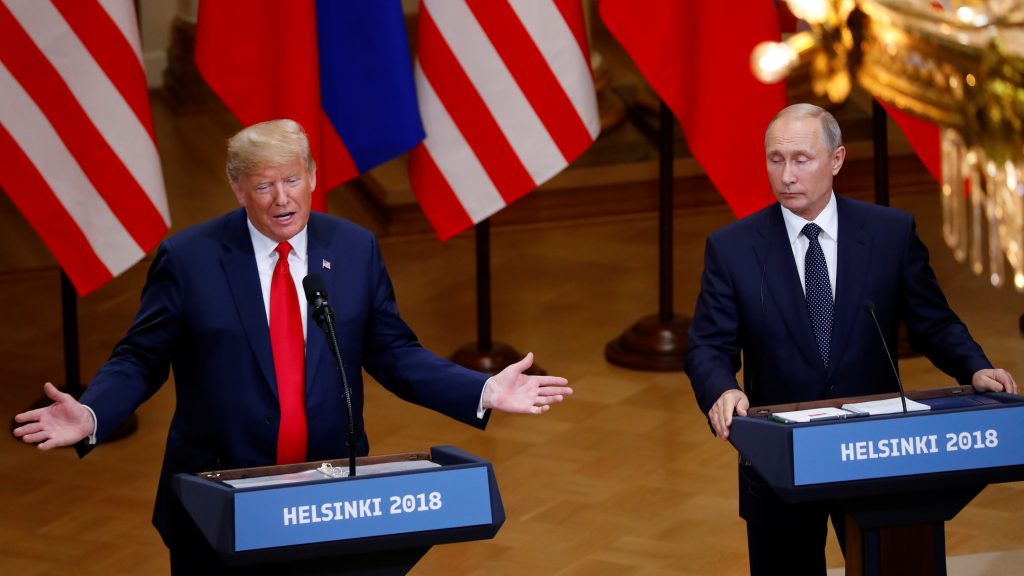 Laurén points out that little, if anything concrete was achieved. Prior to the meeting, she notes, many had speculated that Putin would try to get Trump to lift sanctions against Russia. This didn't happen, nor did he announce that he intends to recognize Russia's takeover of Crimea or that Russia intends to stop arranging military exercises in the Baltic Sea.
The only thing that was agreed upon was to set up an expert body to look at how to improve Russian-American relations. This kind of advice, says Hufvudstadsbladet's analyst, is easy to come up with and is not legally binding – but looks good on a symbolic level.
"The summit between Putin and Trump can be summarized in a similar way," Hufvudstadsbladet tells its readers
What did Finland gain?
Turun Sanomat carries a Finnish News Agency STT review of comments to the media interview from Finnish Foreign Minister who said he was satisfied with the US-Russian meeting, but seemingly not very impressed by the outcome.
"No earthshaking common understanding was expected from the meeting, but the worst fears and speculation lost their meaning," he said.
If the meeting leads to some concrete results, Soini believes that those may be seen in nuclear arms controls.
The choice of Helsinki as the venue, said Soini, proves that Finland has successfully built up good relations with both great powers.
"This did not happen by accident," Soini pointed out.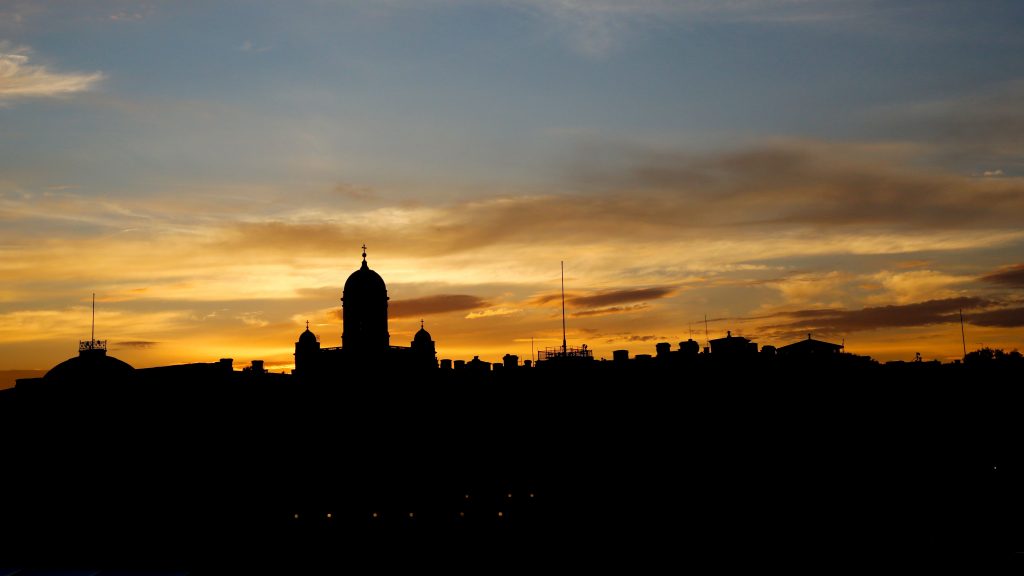 As for the image Finland projected, the Foreign Minister added, "Finland is considered, and Finland is a part of the West. For us, Finlandization is only a painful memory. It was a time of political degradation of which there are no longer any signs", stated Soini.
In Helsingin Sanomat, columnist Marko Junkkari writes that while the Trump-Putin meeting brought Finland a lot of attention it did not as such change the nation's status in the world.
"So what does [the world] think of us?
The answer is comforting: nothing. Or, more precisely nothing necessarily new."
Junkkari does, however, argue that there was a risk involved in hosting the Trump-Putin meeting. Global politics have become unpredictable, and no one had a clear image of what the two presidents would discuss in Finland.
No move against Europe
The scariest scenario was that the two would make deals affecting the fate of Europeans. This concern did not arise out of nothing. Donald Trump carried out a week-long European tour criticizing the United States' closest allies.
The HS columnist also points to a number of articles publish in the international media before Monday's gathering that portrayed Finland as being in some sort of grey zone between East and West.
"It's not like that. Not any more."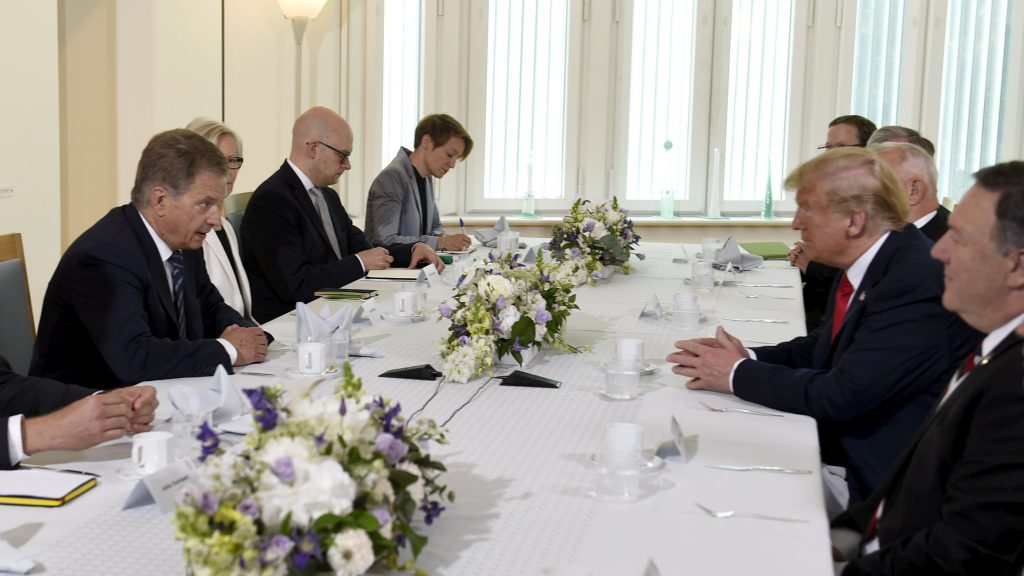 Junkkari echoed a message that President Sauli Niinistö presented to the world press on Monday.
"Finland is a member of the EU and clearly belongs in the western values community. Finland is a militarily non-aligned country which cooperates with Nato and maintains its possibility of joining Nato.
Finland is thus not a neutral country."
HS says that Finland's place in the world nowadays is clear, and hosting the Trump-Putin meeting doesn't change it.
The measure of a man
Many commentators and analysts are today pondering who came out of Monday's meeting the "bigger man".
The Helsinki tabloid Ilta-Sanomat approached this by asking the question, "Who had the longest motorcade?"
Both presidents had a large entourage and multiple vehicles to get everyone around town.
The paper presents its readers with a graphic comparison of the two motorcades.
The winner was President Trump. With an escort of two Finnish police motorcycles and 33 limos, cars and vans, his was longer than Vladimir Putin's. In Helsinki, at least.
Related stories from around the North:
Canada: Canada extends air defence monitoring zone to entire Canadian Arctic, Radio Canada International
Finland: What makes Finland a meeting point for superpowers?, Yle News
Norway: Adding U.S. Marines in Norway creates instability, says Russia, The Independent Barents Observer
Russia: Russia upgrades Northern Fleet airbase, The Independent Barents Observer
Sweden: Sweden issues first brochure on war and crisis preparedness since Cold War, Radio Sweden
United States: Alaska senators blast Trump for going soft on Putin, Alaska Public Media