Norman Yakeleya elected new chief of Northern Canada's Dene Nation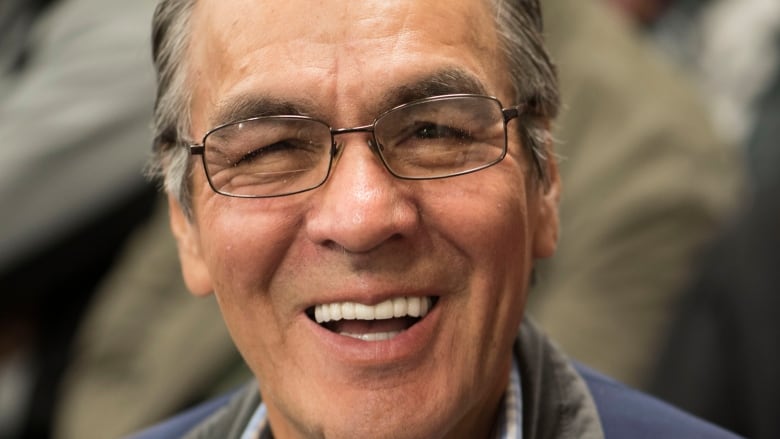 Norman Yakeleya is the new Dene national chief.
Hundreds of delegates from across the Northwest Territories and beyond cast their ballots in Hay River, N.W.T., on Wednesday at the 48th annual Dene National Assembly.
The results were announced late Wednesday evening. Of the 232 votes cast, Yakeleya received 96, Eileen Marlowe received 75, and Richard Edjericon received 61.
"It's a real humbling, humbling experience to go through," Yakeleya said in his acceptance speech shortly after he was sworn in.
"I want to thank you people for bestowing this honour. It's a privilege to be a servant of you, of the Dene people, and to serve you."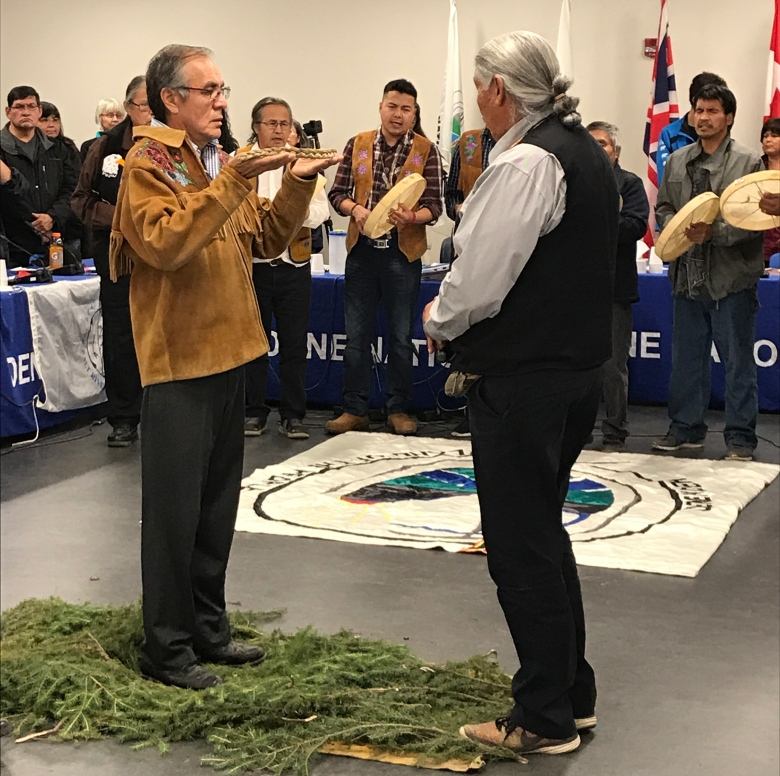 Yakeleya is a former negotiator for the Sahtu, a chief and councillor in Tulita and a former MLA for the Sahtu in the Northwest Territories Legislature. He's originally from Tulita and now lives in Yellowknife (Northwest Territories capital).
"We will change the world," he told delegates. "The Dene will be the ones to change the world."
He succeeds Bill Erasmus, who officially leaves the post of Dene national chief after nearly three decades.
"We all have to give support to Norman"
Speaking after Yakeleya's acceptance speech, Erasmus choked up as he invited his daughter, Sarah, to address the delegates. People clapped and cheered as he paused.
"I'm getting emotional because when I was elected, she was one year old," he said.
Erasmus later added, "My advice is we all have to give support to Norman, our full support."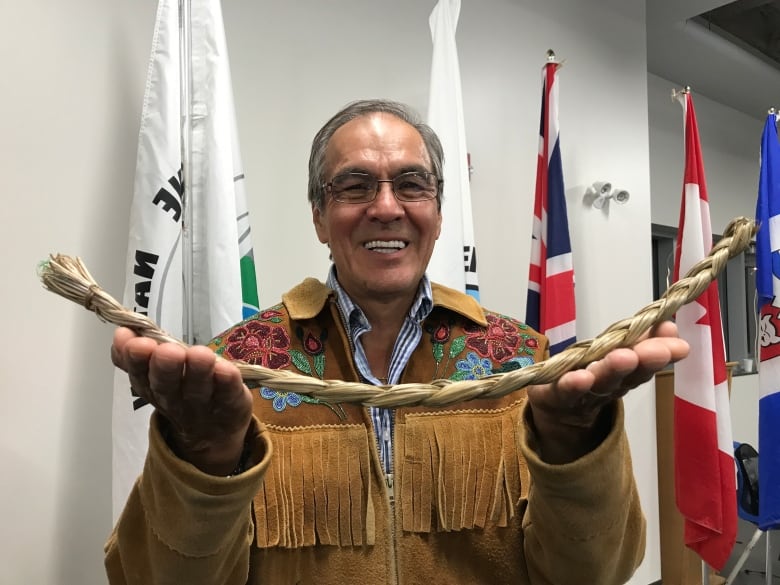 The Dene Nation, which was originally the Indian Brotherhood of the Northwest Territories, was founded in 1969 partially in response to a controversial government White Paper that suggested Indigenous people assimilate into wider Canadian society.
It was once responsible for negotiating a comprehensive land claim for all Dene and Métis in the territory. Today, it's become a political organization that advocates for Dene rights.
More than 350 delegates were eligible to vote Wednesday — 46 Gwich'in, 46 Sahtu, 62 Tlicho, 67 Dehcho, 54 Akaitcho, and 104 independents.
According to the chief electoral officer, based on registration numbers, about 240 delegates were expected to vote.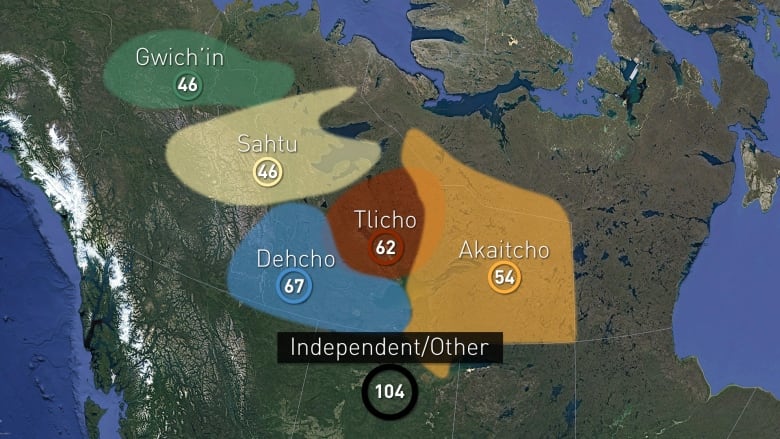 Large crowd
Hundreds gathered for the first day of the Dene National Assembly on Tuesday in Hay River, N.W.T., in an overcrowded venue, in scorching heat.
It was moved to the town's arena for election day, although with a full crowd people still had to stand due to lack of seats.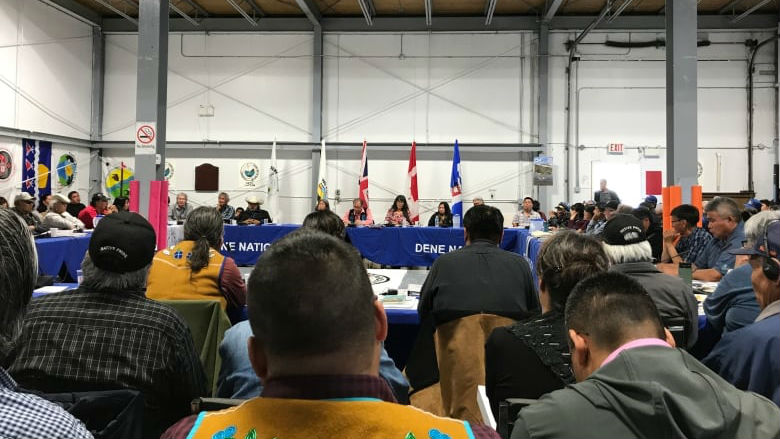 Wednesday began with a speech from each of the candidates, followed by a question-and-answer period. Many elders and leaders said the new chief will be tasked with bringing the organization forward.
Following his win, Yakeleya said he wants to initiate an elders council, as well as a youth council and a women's council.
"Look out, world," he said. "Look out, government. Because we're here to stay."
Related stories from around the North:
Canada: Perry Bellegarde wins another term as Canada's Assembly of First Nations chief, CBC News
Finland: Budget cuts threaten international Sámi language cooperation, YLE News
Norway: Arctic Indigenous food culture takes the day at international cookbook awards, Eye on the Arctic
Russia: Russia plans fenced parks to confine reindeer herding in Arctic, The Independent Barents Observer
Sweden: Legal battle over hunting and fishing in Sweden's far north, Radio Sweden
United States: Inuit leaders to advance Indigenous human rights, Radio Canada International