Offender who stabbed man in heart in Northern Canada to be released from prison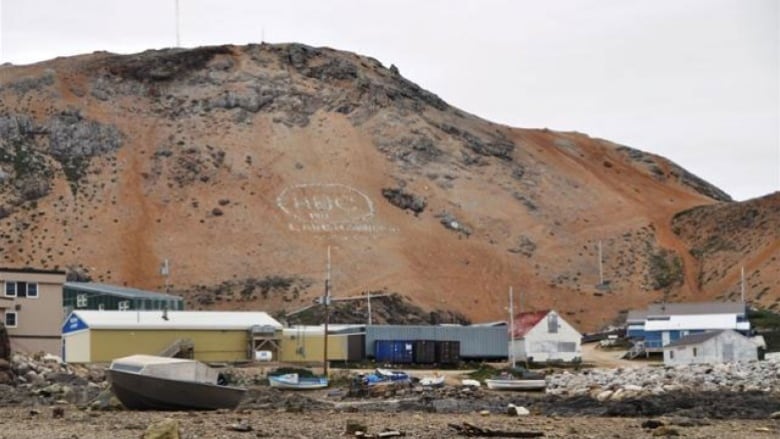 A man from Kimmirut, Nunavut (Northeast Canada), will be released from prison in a couple of weeks, about four years after he fatally stabbed a man in the heart.
In 2016, a judge sentenced Pauloosie Padluq to six years in prison for killing Qummuattuq Simeonie during a party on Sept. 1, 2014 in the community. With credit for time served, he had approximately three years left on his sentence.
In a decision dated Aug. 23, the Parole Board of Canada approved Padluq for statutory release, under a number of conditions. According to a parole board spokesperson, Padluq will be released from a federal institution on Sept. 13. The parole board does not reveal where offenders will go to serve their remaining time.
You have a serious substance abuse issue.
Parole Board of Canada
Padluq, who is now 39, pleaded guilty to manslaughter in Simeonie's death. He has past convictions for sexual interference of a minor and sexual assault, all of which took place when he was intoxicated.
"You have a serious substance abuse issue which is a direct contributing factor in your offending," the decision reads.
'Talented carver'
Though they struggled financially, Padluq grew up with loving adoptive parents, and experienced camping, hunting and carving. The board noted that he's a "talented carver."
He was physically abused by a teacher in school, and bullied, which he's blamed for his anger issues.
"No services were available in your home community to address these issues," the decision said.
Though his family members weren't impacted by the Sixties Scoop or residential school, his grandfather lived through the mass slaughtering of hundreds of sled dogs in the 1950s and '60s "which had an enduring impact on the traditional lnuit lifestyle."
"The board finds that there are systemic background factors that have led to your alcoholism and involvement with the criminal justice system."
See the location of Kimmirut, Nunavut on Google Maps:
Shouldn't return to his community now
A past psychosocial assessment of Padluq noted "when drunk he is unpredictable and can become aggressive." However, he has taken part in counselling while in prison.
Your offending has left lasting psychological harm on the victim's family.
Parole Board of Canada decision
The decision noted that he participated in education and employment programs, and took steps to address childhood trauma, by taking part in counselling with elders and a chaplain, and attending Alcoholics Anonymous.
Among the conditions imposed, Padluq is not to consume drugs or alcohol, he must report relationships with women, avoid girls under the age of 18 and areas where children are present, and have no contact with the family of his victim.
"Your offending has left lasting psychological harm on the victim's family," the decision said.
The board said local police are in agreement that, with no available supervision programs in Kimmirut, Padluq should not return at this time in the interest of public safety.
Padluq must live in a facility approved by the Correctional Service of Canada until the end of his sentence, on Sept. 12, 2019. The approved facility could be a community correctional centre, a residential facility, or private home.
"You are assessed as a high risk, high needs offender," the decision said.
"Although you do have some support in your own community, these supports have failed to deter you in the past from using substances and committing crimes."
It was also noted that alcohol is "rampant" in Kimmirut, and employment opportunities are limited.
"Although your home community is 'dry,' alcohol is readily available and you have associated in the past with other substance abusers and avoiding such people in a community of less than 500 people will be very difficult."
Related stories from around the North:
Canada: Canada's northern justice system needs victim-focused overhaul, national inquiry told, Radio Canada International
Finland: Police in Northern Finland overstretched, says retiring officer, YLE News
Sweden: Report sheds light on Swedish minority's historic mistreatment, Radio Sweden
United States: Alaska's crime rates are soaring, stats show, Alaska Public Media