Rare 1,500-year-old arrowhead found in northwestern Canada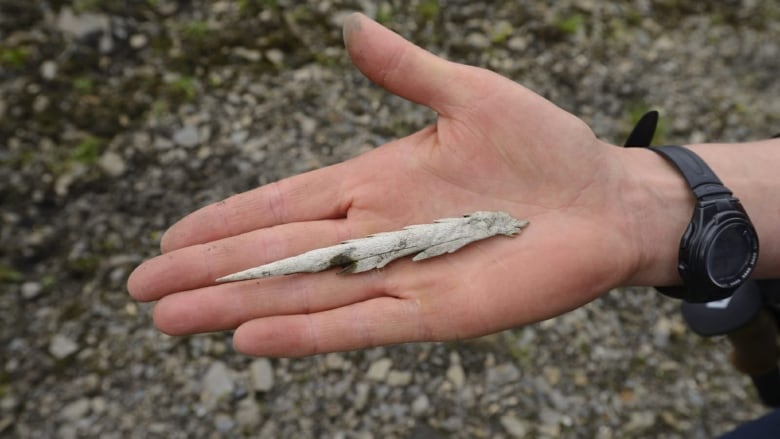 Jennifer Macgillivray had been trying to do a back country hike in Yukon's Tombstone region for a number of years.
This year, she finally had the chance, and the trip did not disappoint. Macgillivray made a rare archeological find on the trail — an ancient and rare caribou-antler arrowhead.
She and her son, with two friends, had been flown in to begin their hike near Mayo, Yukon. Over eight days, they traversed mountain ranges, eventually making their way toward the Dempster Highway.
"On the second-last day, we had just finished kind of a tough ridge walk," Macgillivray said.
"We were just coming down the ridge, and I found a little patch of gravel between two big blinds — kind of big snow blinds — and there was this arrowhead laying in the gravel."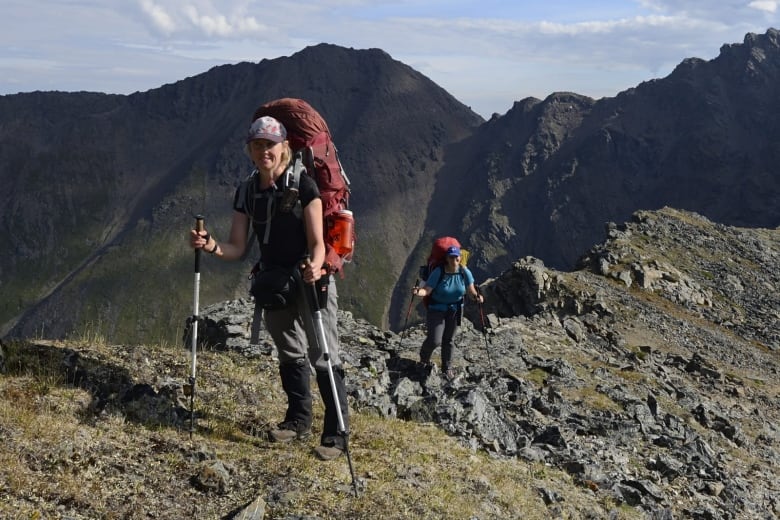 Reported the finding
When she got home, she reported her find to the Yukon government's heritage branch.
"We find lots of caribou hunting sites, but we've never found a bone or antler hunting artifact like this up in the Dempster corridor," said Christian Thomas, the government's special projects archeologist.
"It is extremely rare — it might be one of the only bone hunting artifacts we have."
Thomas says it is a unique find because hunting tools made of organic materials typically don't last long in harsh climates. Somehow, this arrowhead was preserved in ice.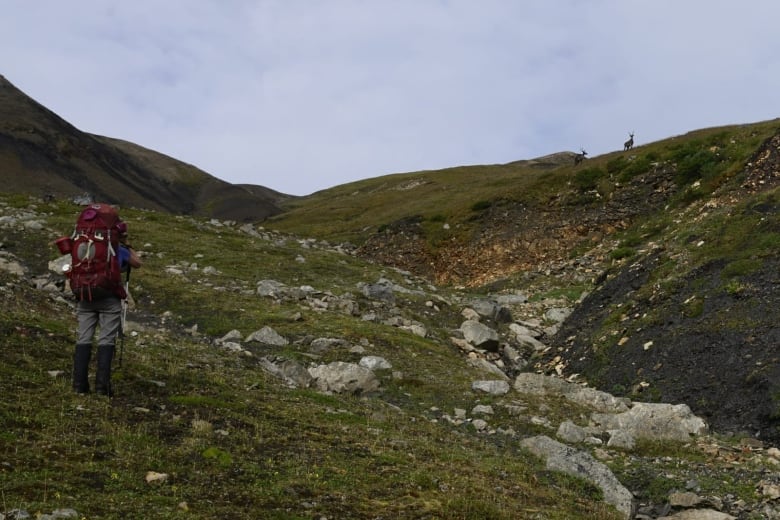 Bow-and-arrow hunting technology started showing up in Yukon around 1,500 years ago, and Macgillivray's arrowhead is believed to date from then.
The area where she found it is in the overlapping traditional territories of the Tr'ondek Hwech'in and Na-Cho Nyak Dun First Nations.
Macgillivray says it looked like a perfect place to hunt a caribou, a long time ago.
"It makes sense — especially where I found it, with the two big rocks on either side. It seems like the caribou might have passed down the centre there, and someone might hide behind a rock and shoot it. That's the story I'm telling myself," she said.
Macgillivray says they saw a lot of caribou roaming where they hiked, and "even got a little bit tired of caribou, there was just so many in that area."
'An archeology site we can investigate'
Thomas says Macgillivray did the right thing by reporting her find to the Yukon government's heritage branch. He says archeologists can now look for more artifacts nearby.
"This object is actually quite rare and because someone found it, it is an archeology site we can investigate," he said.
"Some of our best archeology projects have come from one find, that one hiker brought in."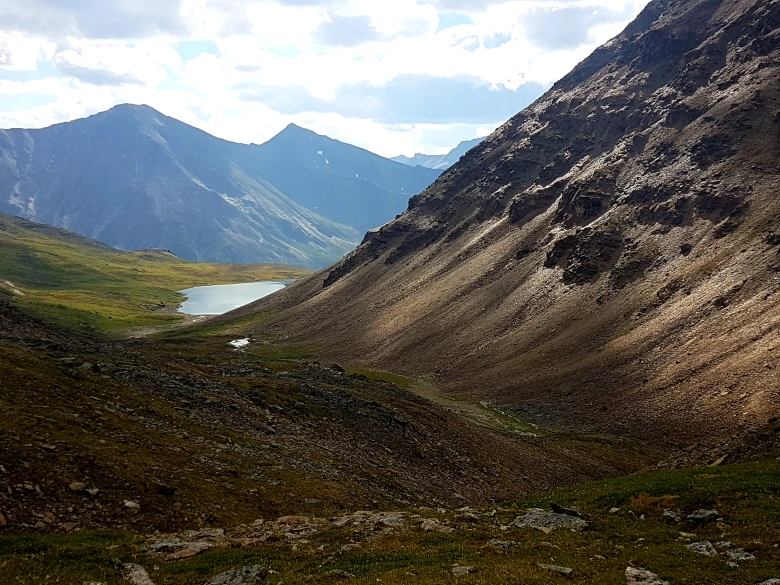 For example, he says the Yukon ice patches project near Carcross — where researchers have found hundreds of hunting artifacts — started with "one stick that a hunter brought in."
Thomas says Macgillivray's arrowhead will help First Nations learn about the ancient technology their ancestors used to hunt big game.
Related stories from around the North:
Canada: Human remains and artifacts left at doorstep of Canadian Inuit organization, CBC News
Finland: Archaeological sites targeted in Finland, Yle News
Norway: Roald Amundsen's Maud back home 100 years after setting sail from Norway, CBC News
Russia: Abandoned Russian airbase to become wealthy residential neighborhood, Photo report by The Independent Barents Observer
United States: Historic buildings crumbling in Anchorage, Alaska face an uncertain future, Alaska Public Media