Russia "would see enemies" if Finland joined NATO, president Niinistö tells German paper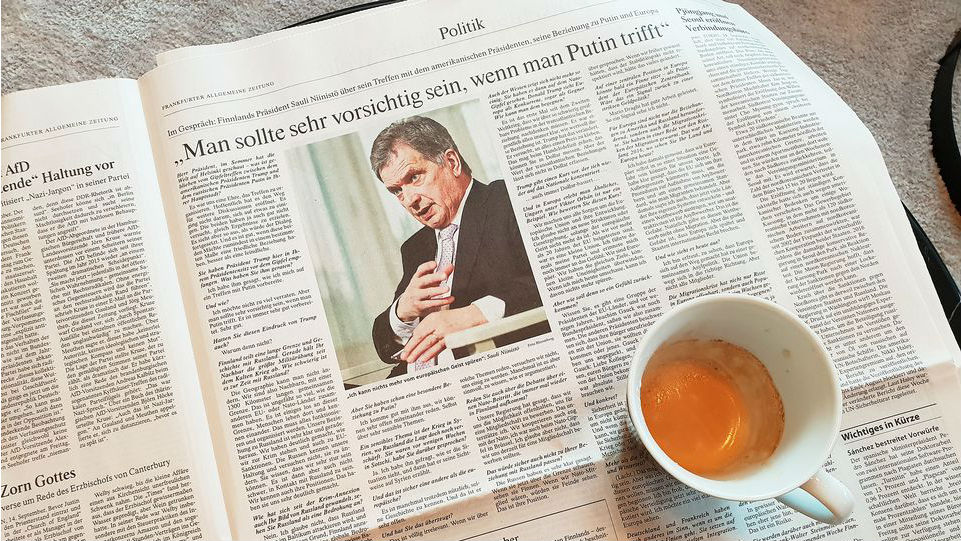 President Sauli Niinistö sat down with the centre-right German paper Frankfurter Allgemeine Zeitung in Helsinki on Friday, ahead of a visit by the German President on Monday.
The paper asked Niinistö about the much-publicised meeting between Russian and US Presidents Vladimir Putin and Donald Trump that Finland hosted in July.
"One should be very careful when you meet Putin. He is always well-prepared, very much so," Niinistö told the paper.
Frankfurter Allgemeine Zeitung asked Niinistö about bilateral relations between Finland and Russia, noting the long border that both countries share.
"We cannot change geography. We are neighbours and we have a shared 1,300-kilometre border. This is about as long a border as the other EU and NATO countries put together [have with Russia]," he said.
The president said that relations between the two countries should be functional. He speculated that German Chancellor Angela Merkel had met Putin much more often than he had himself.
"I get along with him very well. We can discuss issues very openly, even highly sensitive matters," Niinistö disclosed.
Debating about NATO membership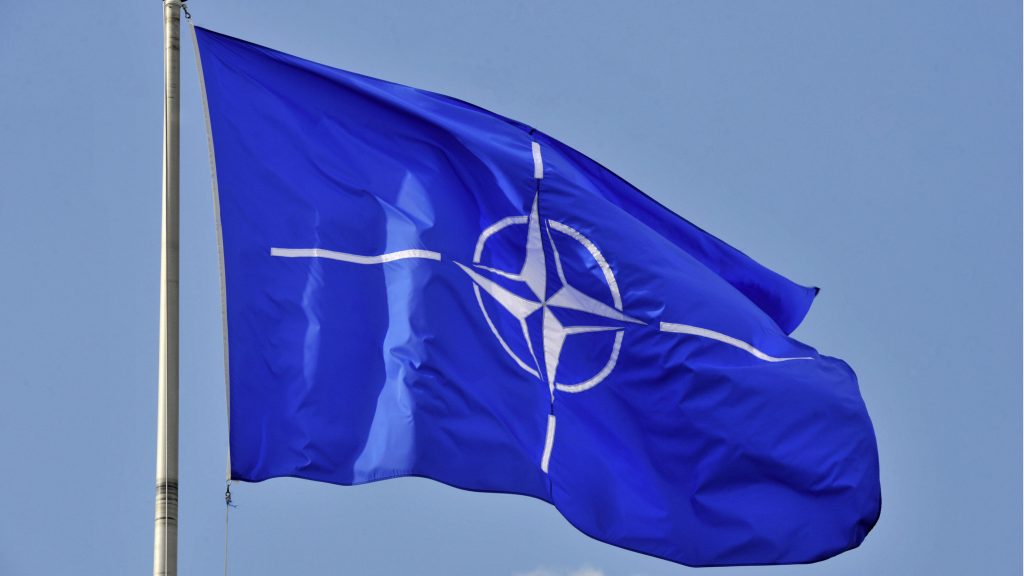 The interviewer asked the president whether or not he and Putin ever discussed Finland's internal debate about NATO membership. Niinistö said that Finland has a NATO option but he also noted that it would not seek membership at this stage.
"The Russians have made it quite clear that when they look across the border, they see Finns. If we were in NATO, they would see enemies. That is their position."
Niinistö's comments echoed a sentiment he expressed in late August when he said in an Yle radio interview that Finland's NATO membership is "a possibility." Russia meanwhile, has threatened countermeasures in the event that Finland joins the military alliance.
Trump disrupting longstanding relationship
Niinistö also responded to questions about US President Donald Trump's reported view that Europe is a competitor and even an enemy.
"This is the first time since the Second World War that we have had to consider such serious problems in the transatlantic relationship. It has always been evident that this is a valuable relationship. Trump has changed this," Niinistö said.
On the subject of EU cooperation, the president said that he is concerned about the bloc's current development and he pointed to Hungary as one example.
"I don't believe that new rules or structures will solve this as long as the spirit of Europeanism is lacking," he declared, referring to an historic move by the European Parliament to discipline Hungary over what it described as breaching the EU's core values in perceived attacks on the media, minorities and the rule of law.
Niinistö is hosting German President Frank-Walter Steinmeier who arrived in Finland on Monday for a three-day state visit. Steinmeier is due to spend time in Helsinki and Oulu.
Related stories from around the North:
Canada: Canada's first Arctic and Offshore Patrol Ship to be launched Saturday, Radio Canada International
Finland: With more and more defence ties, is Finland moving away from its non-aligned status?, Yle News
Norway: Russia's weapons tests not a sign of rising tensions, says Norway's Defence Minister, The Independent Barents Observer
Russia: Niinistö and Putin agree on Arctic, but at odds on NATO during Sochi talks, The Independent Barents Observer
Sweden: Sweden to buy U.S.-made Patriot air defence systems, Radio Sweden
United States: U.S. fighter jets intercept Russian aircraft west of Alaska, Radio Canada International