Mining and energy projects near Indigenous communities undermine womens' safety, experts tell Canada's inquiry into missing and murdered Indigenous women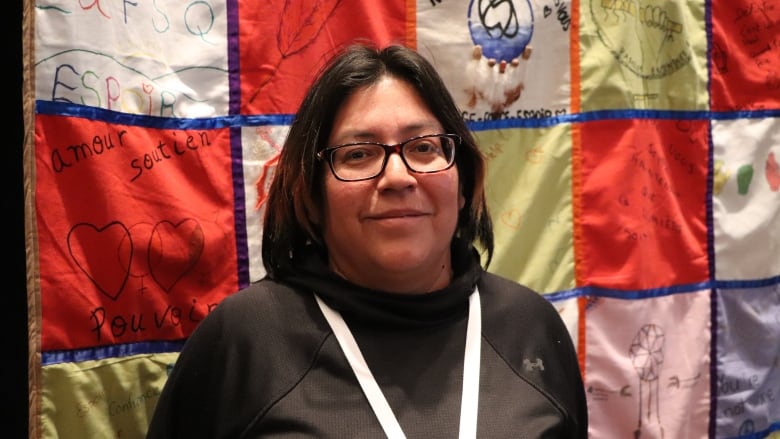 Energy and mining projects in remote parts of Canada jeopardize the safety of Indigenous women and their families living there, human rights workers testified Tuesday at Quebec City (eastern Canada) hearings of the national inquiry into missing and murdered Indigenous women and girls.
"It's time for [governments] to step up and see that these projects have an impact on my life and my children's lives," said Connie Greyeyes, who is from the Bigstone Cree Nation in Fort St. John, B.C (western Canada) .
Fort St. John, the largest city on the Alaska Highway, has "more strip clubs than bars," said Greyeyes, with workers flying in from the south to work in the oil, natural gas and forestry industries.
Greyeyes said those labourers often work several weeks in a row under stressful conditions.
They return to Fort St. John with a large paycheque in their pocket for a few days off, and they often "blow off steam," said Greyeyes.
"It's a bad mixture for the women and girls in the community," she said.
Income gaps increased
These high-paying jobs don't trickle down to women, said Jacqueline Hansen, a gender rights campaigner with Amnesty International Canada and co-author of Amnesty's 2016 report Out of sight, out of mind.
Hansen said the report found the huge salary gap between men and women's pay in these industries "exaggerates the culture of man as breadwinner."
The income gap in Fort St. John is almost double the national average, with women earning around $35,000, compared to $63,600 for men.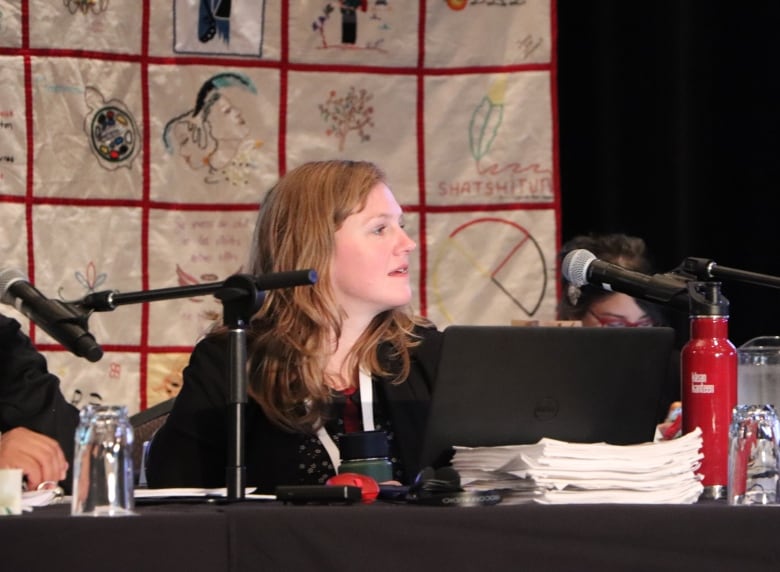 Hansen said as a result, women are often unable to leave violent relationships because they cannot provide for their children on their own.
The problem escalates once high-paying resource companies set up shop in a town, said Greyeyes, because the cost of living then skyrockets.
"Women say, 'I'm going to put up with it because I don't want my kids to grow up in poverty,'" she said.
Widespread problem
Hansen said this situation is not unique to Fort St. John.
"The pattern of human rights abuses associated with the resource sector can be found across the country," she said.
Commissioner Michèle Audette responded, saying in northern Quebec, the same pattern can be seen with the Plan Nord development project.
She said she witnessed firsthand the strain on hospitals and social services in Schefferville, Que., where she grew up, when the town saw a mining boom.
Audette said two Innu women have told her they were raped in a northern Quebec work camp a few years ago.
"We were hoping they would come to share their truth with us," Audette told CBC News. But she said they are still too traumatized by the experience to go public.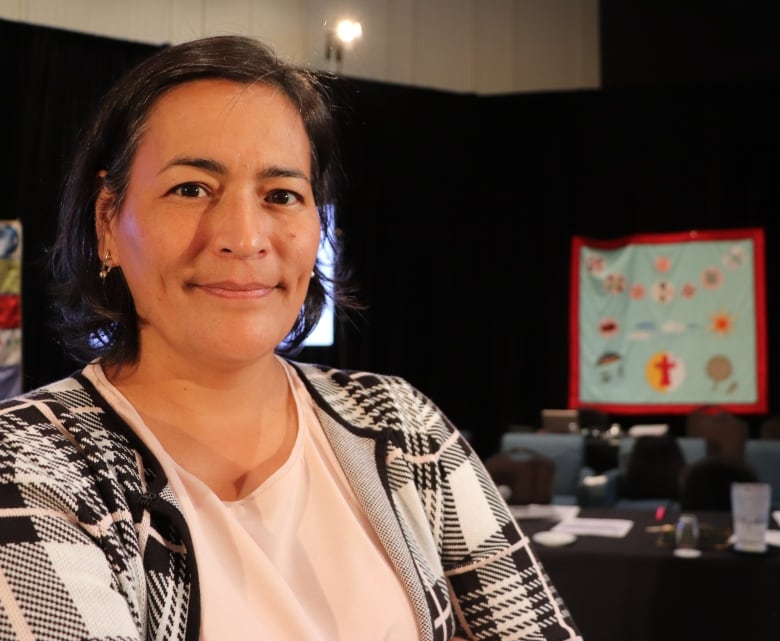 Overpolicing and lack of protection
Earlier, Greyeyes and Hansen brought attention to the lengthy response times for police interventions, which they said leave women and girls vulnerable and afraid for their safety.
Greyeyves said the police presence in B.C.'s northern communities is sporadic, and that opens the door to violent crimes.
Communities around Fort St. John are at least 90 minutes away from the nearest police detachment, Greyeyes said — and a lot can happen after a call is made to police before an officer actually arrives on site.
"Even the perpetrators know you have that long to get away," she said, calling that a "scary" reality for women living in violent relationships.
Hansen highlighted the need to assign more experienced police officers to patrol northern communities instead of rookies who are often ill-equipped to deal with complex situations.
She said there needs to be a push to make policing in Indigenous communities "a desirable post" and to create expertise centres in places such as Fort St. John.
The limited resources allocated by government to other services and departments also has an impact that "trickles down to police," Hansen said.
She described roads in poor condition, which in turn lead to traffic accidents that require police attention. She said at times officers also take on the role of social workers, who are in short supply in remote communities.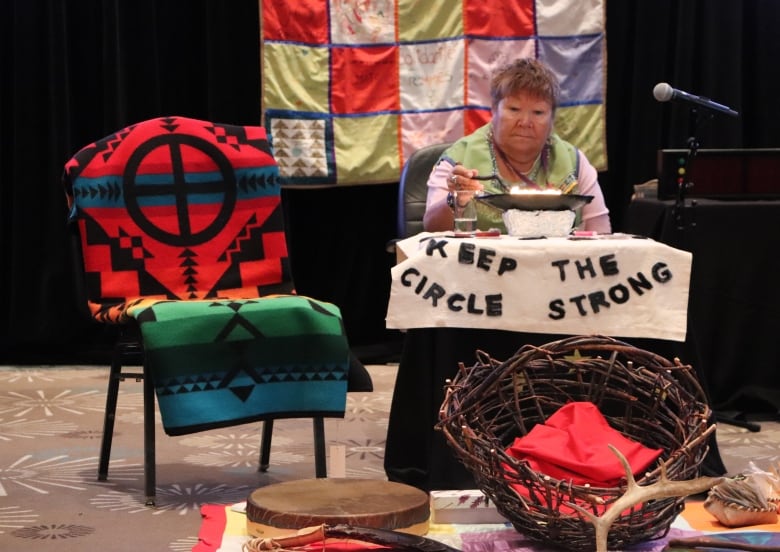 Hansen and Greyeyes both contributed to several Amnesty International Canada reports examining the violence which many Indigenous women experience.
Amnesty's 2016 report followed earlier reports calling for the MMIWG inquiry — Stolen Sisters, published in 2004 and 2009's No more stolen sisters, both of which called on Canada to address violence against Indigenous women and girls.
"We called for that 14 years ago we still don't have that now," Hansen said.
Related stories from around the North:
Canada: Canada's inquiry into violence against Indigenous women focuses on resilience to end hearings in Arctic, CBC News
Finland: Sámi school preserves reindeer herders' heritage with help of internet, Cryopolitics Blog
Norway: Injustices against Sámi, Kven peoples to be examined by commission in Norway, The Independent Barents Observer
Sweden: Film exploring racism against Sami wins big at Swedish film awards, Radio Sweden
United States: Survey finds violence against women widespread in Western Alaska region, Alaska Dispatch News