Rising nuclear activity in Arctic Europe prompts Norway to update disaster plans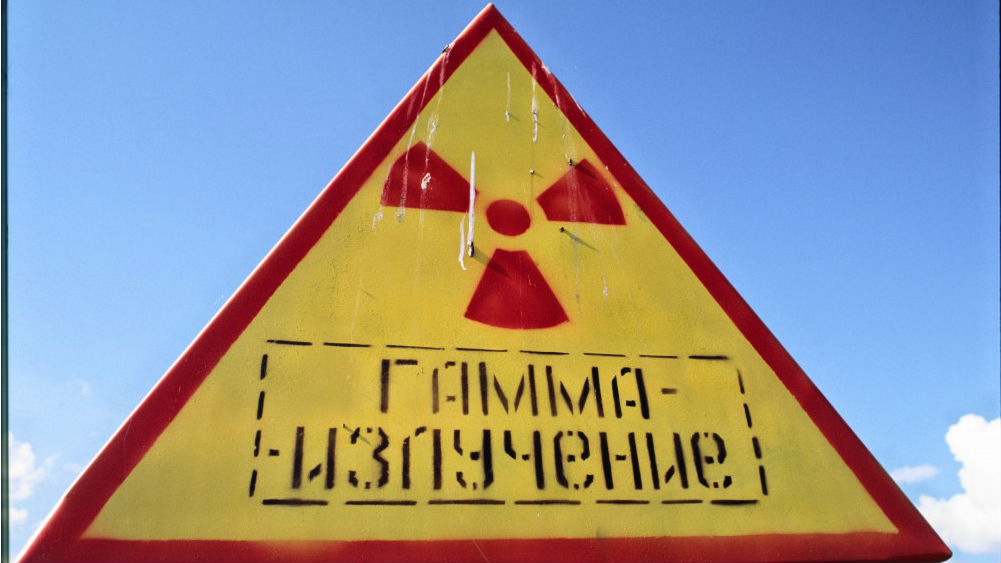 "Norwegian authorities are again considering the use of nuclear weapons against Norway or close to Norway as a not unthinkable scenario", reads a new threat assessment report.
"We have a good emergency preparedness in case of nuclear events. Maybe the best in Norway", says Magnus Mæland. He is office manager with the local municipality in Kirkenes, an Arctic town with about 10,000 inhabitants, a 15-minute drive from the border to Russia's Kola Peninsula.
Mæland and his team are well aware of the potential risks by being neighbors to naval bases with reactor-powered submarines carrying dozens of nuclear warheads on regular voyages in the Barents Sea.
Rising danger from civilian and military
The threat assessment has changed dramatically over the last few years.
In the north, nuclear submarines from Russia, the U.S. and United Kingdom are again playing cat-and-mouse and sail more than anytime since before the end of the Cold War.
A new evaluation from the Norwegian Radiation Protection Authority underscores the seriousness of situation.
"There is an increased likelihood for nuclear and radiological material being used in malicious acts", the report (in Norwegian with English summary) reads and continues by listing other serious trouble factors that could have consequences for Norway: terror attacks on nuclear facilities, increase in naval nuclear-powered vessels sailing in the high north, transport of nuclear cargo along the coast, startup of Russia's floating nuclear power plant, handling of nuclear waste and accidents at a number of ageing nuclear power plants around the world.
The report could as well mention Putin's new nuclear-powered cruise missile and underwater drone that both are likely to be tested in and over Russia's Barents Sea.
"Radioactive deposition, contamination and exposure to ionizing radiation may have impact on life, health, the environment and other public interests", the report concludes.
Northwest Russia a nuclear hotspot
In the vicinity of about 140 kilometers from the border to Norway, Russia has some 30 nuclear-powered submarines, a fleet of civilian nuclear-powered icebreakers, a nuclear-powered battle cruiser, a nuclear power plant and several storage sites for radioactive waste and spent nuclear fuel, like the Andreeva Bay. Also, more than 1,000 nuclear warheads are deployed and in storage.
Warheads represents the most scary reading in the new report from the Norwegian nuclear watchdog. "Norwegian authorities are again considering the use of nuclear weapons against Norway or close to Norway as a not unthinkable scenario."
The Barents Observer has previously published a review of where Russia likely is storing nuclear warheads on the Kola Peninsula.
Staying alert and prepared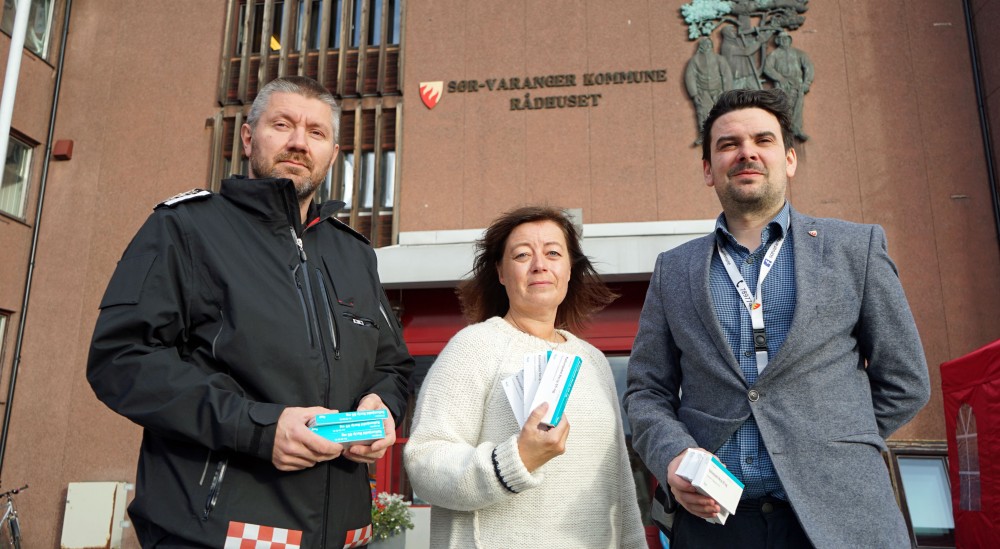 For Magnus Mæland and his emergency preparedness team in Kirkenes, nuclear weapons are big politics to be dealt with at the international stage. "We are not afraid, but our job is to stay updated with the best available emergency preparedness", Mæland says.
"When we get such reports we do need to review our plans."
The municipality is in charge of distributing iodine pills as part of the plan to protect children, youth and pregnant women in case a cloud of radiation suddenly blows towards Norwegian territory.
We have a plan on how to alert our citizens in less than five minutes via sms and radio-notifications. Iodine pills are stored in all kindergartens and schools.
Magnus Mæland
In Kirkenes, all schools and kindergartens have iodine pills ready and the teachers are drilled on what to do in case the national alarm is triggered.
Young people are particularly vulnerable during exposure to radiation. Iodine pills are aimed at substituting radioactive iodine-131, one of the isotopes likely to be spread from a reactor accident.
Iodine, however, represents just a tiny percentage of radioactive isotopes a human body would be exposed to in the event of a nuclear accident, or bomb detonation.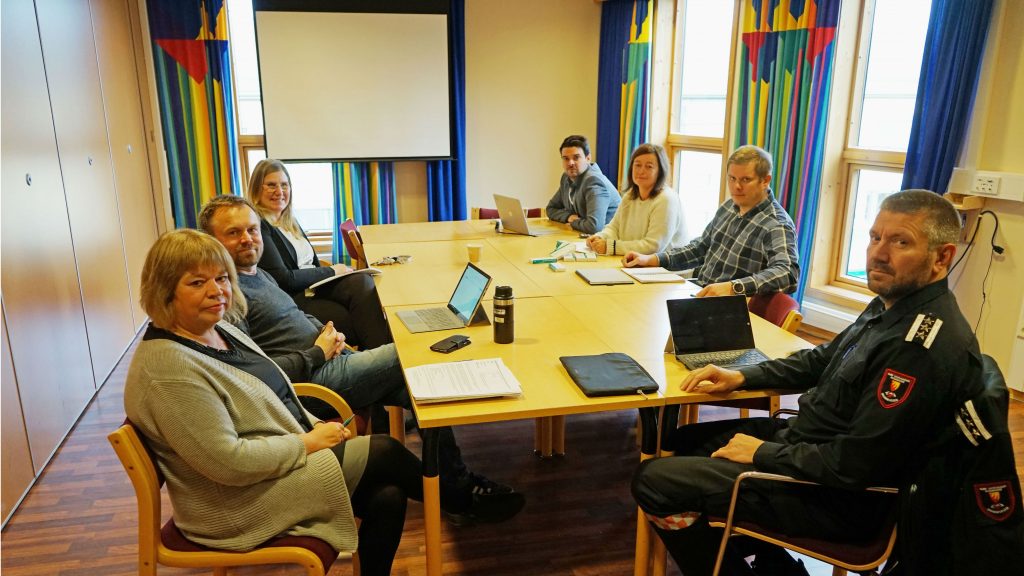 On Friday, the emergency preparedness team in Kirkenes met again to discuss possible ways to improve readiness. On the national level, Norway has a nuclear emergency preparedness organization with a well-trained crisis committee headed by the radiation protection authorities.
Serious accidents with nuclear-powered vessels are among the scenarios the crisis committee is prepared to deal with.
In mid-September, the radiation watchdog published an updated recommendation on distribution of iodine pills, saying all municipalities should do like Kirkenes and make the pills ready where children and youth are, including at schools and kindergartens. A goal is to make iodine pills available for everyone with kids to store at home. In case of a radioactive cloud, people should stay indoors, and not running around looking for places to get the pills.
Danger from allied subs also
Although Norwegians in the border area to the Kola Peninsula are mostly worried about accidents in the east, the national emergency preparedness points to allied nuclear powered submarines as another increased risk factor.
"There has been a substantial increase of allied military reactor-powered vessels in Norwegian waters. From 10-15 port calls a few years ago to about 30-40 port calls to Norway annually by French, British and American reactor-powered submarines."
Previously, the majority of allied submarines visited Haakonsvern naval base near Bergen, but more and more of the sailings into Norwegian waters are now coming to Northern Norway. Especially outside Tromsø, the report says.
A challenge for Norway is the lack of suitable ports for submarines in the north. Just a few years before international tensions again became colder, Norway sold its submarine base Olavsvern near Tromsø. Today, it is privately owned and used for civilian purposes.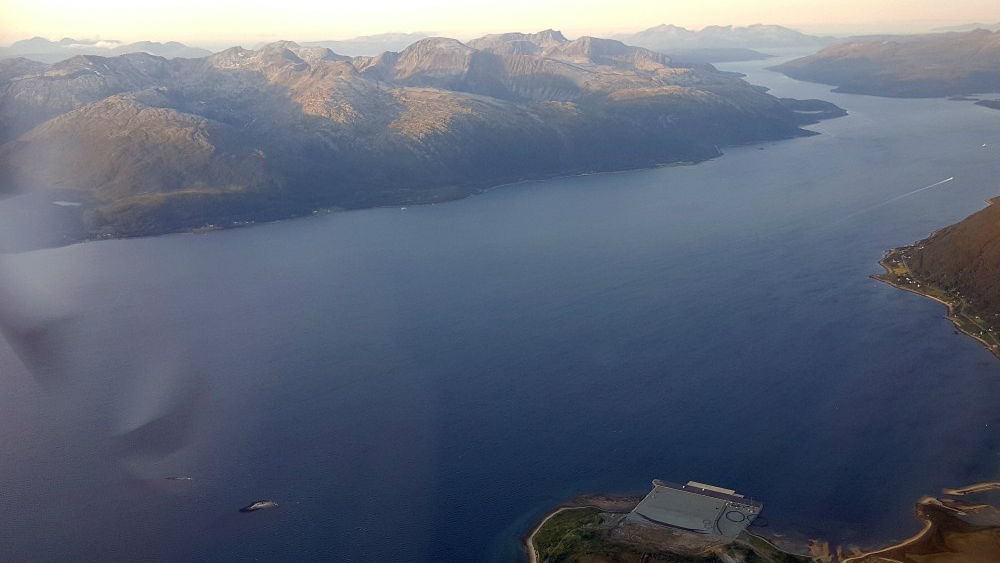 One port under consideration to serve allied submarines in need of crew-exchange or other services is Tønsnes, just north of Tromsø (Arctic Norway).
The port is strategically located inshore from the submarines patrolling areas in Norwegian Ocean. From a safety point of view, it is outside urban areas, but still near Tromsø airport.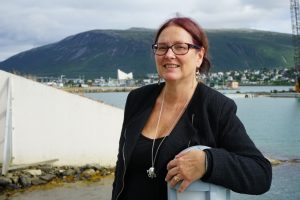 "The increase in port calls to Norway leads to a higher risk of Norway being affected by a larger or smaller incident with a reactor-powered vessel. Grounding, collision, leakage, fire or serious reactor breakdown will require action from Norwegian authorities", the risk assessment report reads.
Inger Eikelmann is Head of the Tromsø-based High North Section of the Radiation Protection Authority. She says to the Barents Observer that no nuclear-powered submarines will be given permission to make a port call without all emergency preparedness measures in place.
Eikelmann says it is for the military to decide which harbors are to be used. "We consider whether port calls can take place after evaluation is made. The Radiation Protection Authority cooperate with authorities in many countries regarding reviews and practicalities for port calls by reactor-powered vessels."
Related stories from around the North:
Canada: NATO wants to keep the Arctic an area of low tensions, Radio Canada International
China: China opens bids for its first nuclear-powered icebreaker, The Independent Barents Observer
Finland: Nuclear plant construction in North Finland goes ahead despite lack of permit, Yle News
Norway: Russia's weapons tests not a sign of rising tensions, says Norway's Defence Minister, The Independent Barents Observer
Russia: Russian navy boosting armament on northwestern bases, satellite images show, The Independent Barents Observer
Sweden: Environmentalists praise ruling on nuclear waste site in Sweden, Radio Sweden
United States: New symposium brings U.S. military's attention to the Arctic, Alaska Public Media