Quebec Elections: Centre-right CAQ takes province including Arctic Ungava riding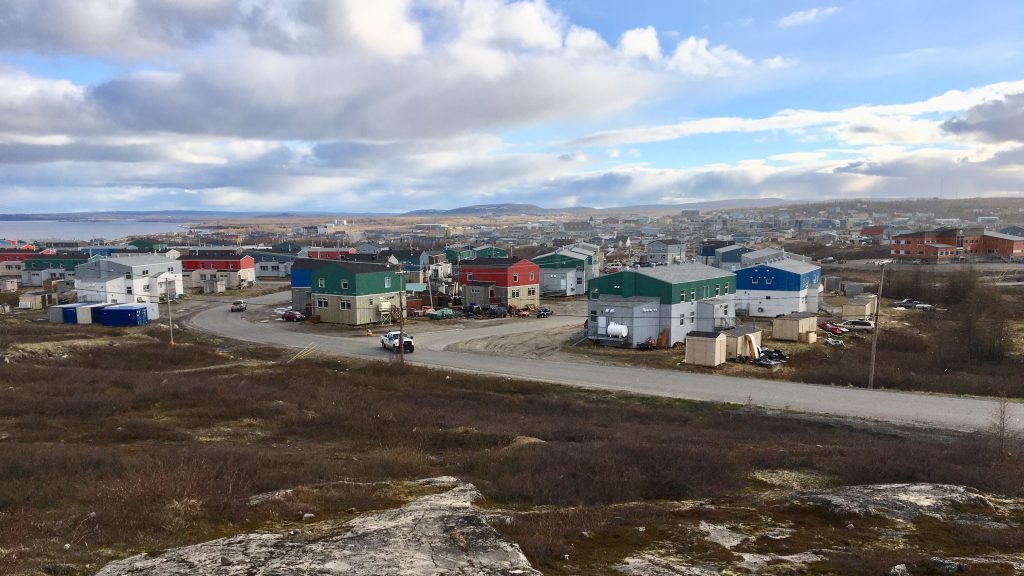 The Coalition Avenir Quebec (CAQ) party swept  provincial elections on Monday winning its first ever majority, including the Arctic riding of Ungava.
The most recent numbers from Elections Quebec Tuesday morning had the CAQ with 74 seats, well over the 63 needed to form a majority, crushing the Liberal Party of Quebec (32 seats) and the Parti Quebecois (9 seats), the two parties that have dominated Quebec Politics since the 1970s. Quebec Solidaire came in third with 10 seats.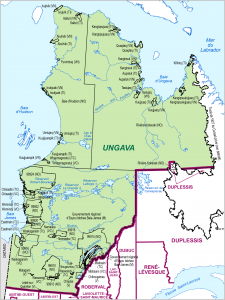 CAQ candidate Denis Lamothe, a former Quebec provincial police officer who worked in the North, won the riding of Ungava, Quebec's northernmost riding, with 2,271 votes, ahead of Parti Quebecois candidate Jonathan Mattson (2,226 votes), and Liberal Party incumbent Jean Boucher (2,138 votes)
Boucher had held the riding since 2014,  prior to that, it had been held by the Parti Quebecois every year since the riding's inception in 1980.
Ungava is the largest geographical riding in Quebec covering around 850,000 square kilometres, but also has one of the smallest riding populations in the province.  There were 28, 314 registered voters in the riding for the 2018 elections. It has a diverse population that includes several First Nations communities, along with Nunavik, the Inuit region that spans Arctic Quebec.
The most recent figures from Elections Quebec Tuesday morning put voter turnout in Ungava at 30.9 per cent.
Increased self-determination for Nunavik?
During the campaign, CAQ leader Francois Legault talked about the need for better jobs and education in Ungava and the need for nation to nation agreements between the government of Quebec and the Inuit and First Nations of the province.
In a Q&A this September with Makivik Corporation, the Inuit land claims organization in Nunavik, CAQ candidate Denis Lamothe said the Quebec government needed to stop making decisions for Inuit, and instead support Inuit-led initiatives in the region.
Quebec 2018: Ungava results
WINNER: Coalition Avenir Quebec – Denis Lamothe: 26.5% of the vote
Parti Quebecois –  Jonathan Mattson:  25.97% of the vote
INCUMBENT: Liberal Party – Jean Boucher: 24.94% of the vote
Quebec Solidaire – Alisha Tukkiapik: 16.54% of the vote
Conservative Party of Quebec – Alexandre Croteau: 2.22% of the vote
Green Party – Cristina Roos: 2.14% of the vote
New Democratic Party of Quebec –  Louis R. Couture: 1.69% of the vote
Source: Elections Quebec 
Write to Eilís Quinn at eilis.quinn(at)cbc.ca
Related stories from around the North:
Canada: Joe Savikataaq becomes the new premier of Nunavut, in Northern Canada, Radio Canada International
Finland: Finnish PM concerned by far-right party's results in Swedish elections, Yle News
Greenland: Greenland braces for coalition talks to cut through election result murk, Eye on the Arctic
Norway: Rebel region in Arctic Norway slams door on Oslo government, The Independent Barents Observer
Sweden: Talks continue as Sweden wonders who will be the next prime minister, Radio Sweden