Archives – Dealing with problem polar bears in the Canadian Arctic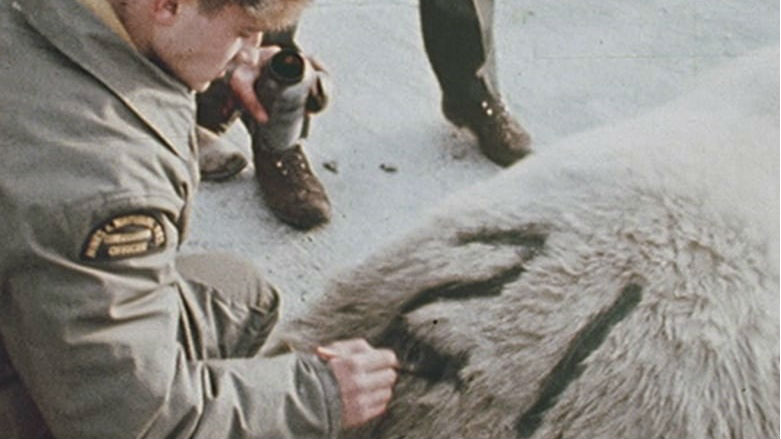 By the time the ice forms on Hudson Bay to take polar bears to the seal-rich feeding grounds to the north, they're hungry enough to eat almost anything — including garbage.
That's why they tended to gather near the town dump in Churchill, northern Manitoba, and by 1971 it had been a problem for years.
(In the video below, an animal welfare activist finds a way to avoid shooting polar bears in the town of Churchill in 1971.)
'Magnificent wild creatures'
Manitoba's wildlife officers reluctantly decided that shooting persistent bears was the only way to keep the town's population of 3,500 safe.
Enter Brian Davies, an animal-welfare activist with a plan.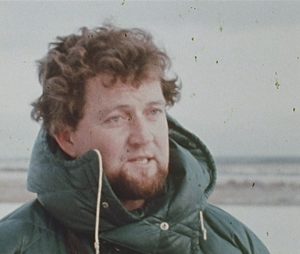 "It's important to me because I think these are magnificent wild creatures," he told the CBC's Colin Hoath on Oct. 18, 1971.
Instead of being killed, the bears would be captured, flown to a location 320 kilometres along the coast, and released.
Humans were the problem
"There's no need to destroy them, really, if we want to take the trouble to move them out of this area and cope with the problems that we've created … then the animals can be allowed to live," added Davies.
Each flight could fit one bear and cost $600 ($3,800 in 2018 dollars).
Davies said he would be travelling through Canada, the United States and Europe to raise $20,000 ($125,000 in 2018) for the effort, which was dubbed Operation Bearlift.
To that end, an international media horde looked on as the first bear was tranquilized, marked and loaded into an aircraft for the inaugural lift.
First seals, then bears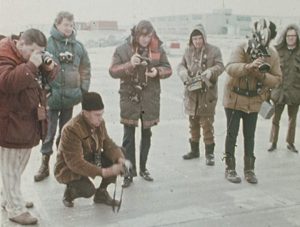 Davies had founded the International Fund for Animal Welfare two years earlier, after devoting his efforts to ending the seal hunt in Canada.
"Brian Davies can have all the troublesome bears if he can move them out," reported Hoath. "He's off to Europe this week to find out if the world's animal lovers are as concerned for Canada's delinquent bears as they were for our baby seals."
In the 1971 season, 24 bears in total were flown out, according to the Toronto Star. Four of them returned to forage for garbage in Churchill.
Two months after the first Operation Bearlift, Davies was the mystery guest on CBC's Front Page Challenge, as seen below. Panellist Gordon Sinclair guessed the story in 43 seconds.
(In the video below, Brian Davies of the International Fund for Animal Welfare talks about dealing with problem polar bears in Churchill, Manitoba)
Related stories from around the North:
Canada: Hunter in Nunavut, Canada calls for changes to polar bear rules after fatal summer attacks, CBC News
Finland: Photographer tells how he snapped picture of rare white bear cub in Finland, Yle News
Norway: Could drones help prevent polar bear attacks on the Arctic archipelago of Svalbard?, The Independent Barents Observer
Sweden: Poachers suspected behind dwindling wolf numbers in Sweden, Radio Sweden
United States: After deadly bear attack, hikers in Anchorage, Alaska weigh risks, Alaska Public Media