Quebec Inuit leaders plead for mental health support in wake of youth suicides
In Nunavik, Quebec's expansive northern region dotted by remote fly-in Inuit villages, most residents are connected to at least one, if not several of the young people who have recently ended their own lives.
Mary Simon, Canada's first ambassador for circumpolar affairs and a longtime Inuit rights advocate, learned her 22-year-old niece took her life last week.
"Natalie was an exceptional person. She was vivacious and very friendly," Simon said.
'There's a stillness in the community. Nobody's really talking about it.'
Mary Simon, longtime Inuit rights advocate
Simon has just returned to Ottawa, where she lives, after flying to Kuujjuaq, Nunavik for her niece's funeral.
"There's a stillness in the community. Nobody's really talking about it. People are on high alert, wondering where it's going to happen next," she said.
Since the beginning of the year, across all of Nunavik, where roughly 12,000 people live, there have been at least 13 suicides. Eleven of those were in one village, Puvirnituq, a small community of 1,779 people on the Hudson Bay.
Simon said her niece, who lived in Kuujjuaq​, had struggled with mental health issues in her teens, and had spent a year living in Ottawa with Simon and her family.
May improved with regular access to counselling and support, but when she returned home, Simon said, there was a lack of followup.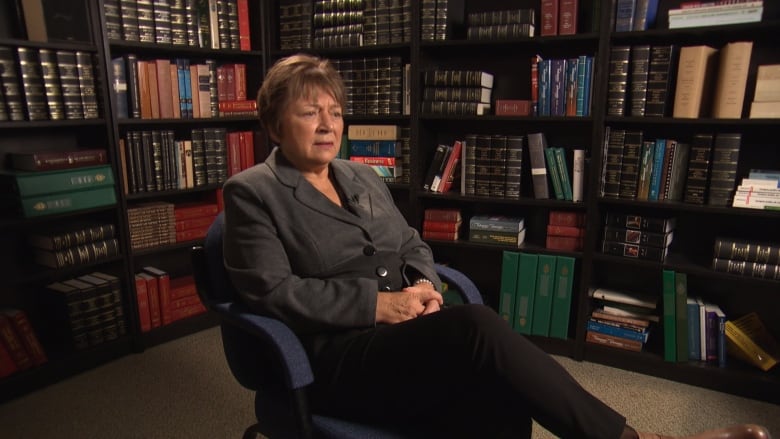 "When you look at the lives that are being lost through suicide, it is a state of emergency. If it was happening anywhere else in Canada, I don't think that we would be standing aside and watching it happen," Simon said.
May's death also touched 26-year-old Nigel Adams, whose life has been punctuated by the violent deaths of friends and family.
When he was 20, he tried to take his own life.
"My father was in the bathtub, my mother was making bannock. My buddy walked into my closet. He saved my life," he said.
A few years later, that same friend killed himself.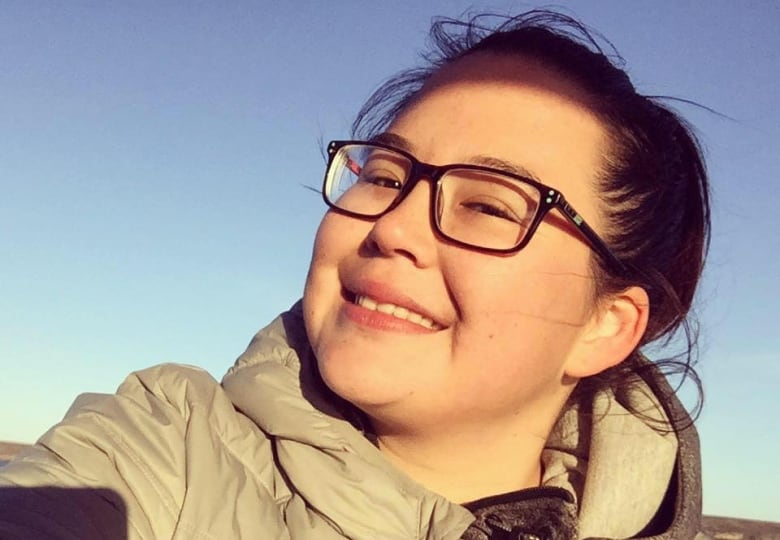 Adams said he feels like the problem is being swept under the rug by the Canadian government.
"What will it take for them to hear us? I am beyond f–king tired. I'm sorry for my French but it's got to a point where I can't keep my mouth shut anymore," Adams said in an interview with CBC's The Current.
"I've appeared on CTV News, CBC News, Global News, the Montreal Gazette, and I'm trying to do more for us to be heard. What do we do as Inuit? How do we get the support."
School board calls emergency meeting
The school board for Nunavik said it is doing its best to handle the immediate crisis by sending psychologists to the schools where children have lost friends and family.
They've also called an emergency meeting at the end of the month with Inuit leaders, public service workers and elected government officials.
Harriet Keleutak, general director of the school board, said she doesn't want her community's children to have to learn to cope with suicide. She wants them to be able to enjoy living.
"The first time was when I was maybe 14. I learned that someone had died by suicide. It has happened in my family. It has happened within my friends," Keleutak said.
"It's trauma repeating over and over. It happened during the residential school era, it's happening again in the form of foster care," she said.
Her own daughter, a teacher in Nunavik, has felt ripples of the crisis. Keleutak said she took it hard when she found out the brother of one of her students had recently killed himself.
(The northern Quebec Inuit community of Nunavik is reeling from a recent spike in suicides. Nigel Adams and Mary Simon discuss how suicide – especially the deaths of youths in their community – has affected their lives. Listen to CBC's The Current)
Plea for social workers who understand Inuit culture
Keleutak and other elders are calling on the Quebec government to help train more social workers and psychologists who are Inuit, rather than flying a handful of psychologists from one northern community to another.
"They come, they don't get to know our students. They leave. We need someone local," she said.
"Right now when somebody says 'I want to die, I want to kill myself,' [in the Ungava region of Nunavik] youth are put at the hospital in isolation rooms until they calm down. Once they calm down they go back home. That's not help. That's just calming a child who is having a crisis, without having a plan for the future."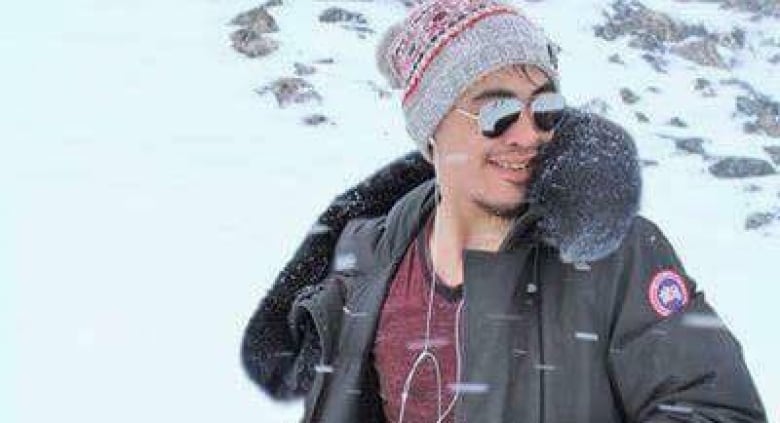 Village leaders and other elders are asking for the same. More mental health support from people who understand Inuit culture.
Muncy Novalinga, the Kativik Regional Government member responsible for Puvirnituq, has spent much of his time this week in crisis mode.
"Social workers from the south … some don't understand, or most of them don't understand our livelihood because it's a different culture. They work their own way which is good — and we thank them for that — but we need someone who understands our own culture."
All of the 11 people who have ended their lives in his village this year are younger than 30.
The municipal council organized a meeting with local youth earlier this week, and encouraged them to open up about their struggles.
"It's a terrible terrible feeling. It brings to us the feeling of helplessness," Novalinga said.
In response to the crisis, Canada's Minister of Indigenous Services, Jane Philpott, said in a statement that her government continues to work to support Inuit-led approaches to suicide prevention.
"I am deeply concerned about the recent loss of young lives by suicide in Nunavik," Philpott said.
"My heart goes out to the families. My officials have reached out to the Nunavik Regional Board of Health and Social Services to offer additional supports as needed during this difficult time."
Quebec's provincial government is in the process of transition — members of cabinet for Quebec's new Coalition Avenir Québec government were sworn in on Thursday.
Quebec government spokesperson Ewan Sauves said: "This is a serious situation that needs to be monitored and we will work collaboratively with the affected community."
Related stories from around the North:
Canada: New online counselling chat service available for Canada's Indigenous people, Radio Canada International
Finland: Finland's suicide stats continue to fall, YLE news
Russia: Why high suicide rates in Arctic Russia?, Deutsche Welle's Iceblogger
Sweden: Gender stereotypes behind high suicide rate, Radio Sweden
United States: Words, a powerful tool against suicide in Alaska, Alaska Public Media