Unusual weather: freezing rain expected in Northern Finland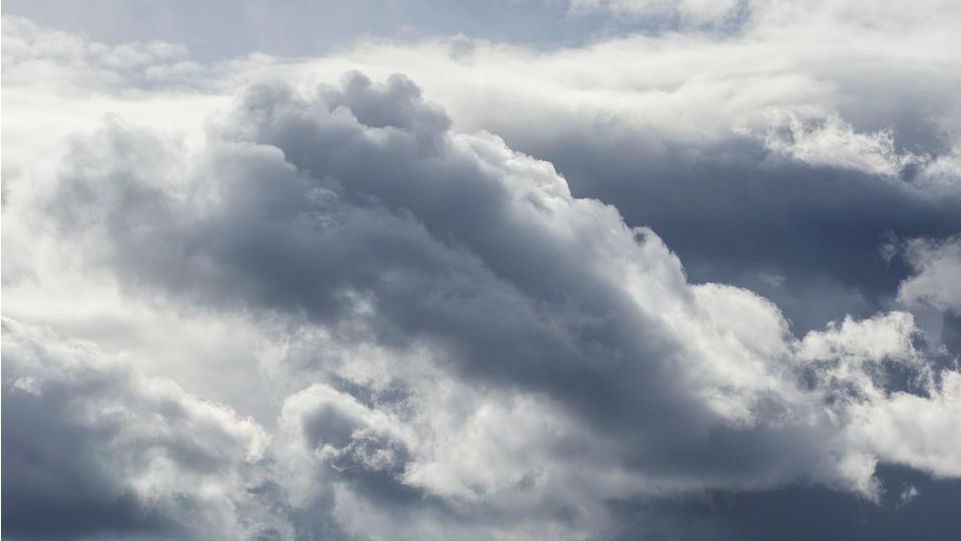 The forecast over the next few days is for warmer than average temperatures nationwide, but also with plenty of rain.
According to Yle Meteorologist Elina Suorsa, western areas will see the first signs of renewed precipitation, but as temperatures rise, it will come down as rain.
Eastern and northern regions are partly sunny today with mild winter frosts.
Tuesday evening rain will spread into northern parts of the country. According to Suorsa that air mass is quite warm, at around +10C, but as the air closer to the ground is still at sub-zero temperatures in the north, the rain will freeze when it falls.
"It will rain, but that water will turn to ice when it hits somewhere," Suorsa explains.
She adds that this is hazardous for motorists since the rain will freeze as soon as it hits the windscreen.
Freezing rain is forecast late Tuesday night and on Wednesday morning in North Ostrobothnia, Kainuu, and Finnish Lapland.
Suorsa says this is the first time she can remember making a forecast for this type of freezing rain in Finland, although it is seen annually in parts of Central Europe.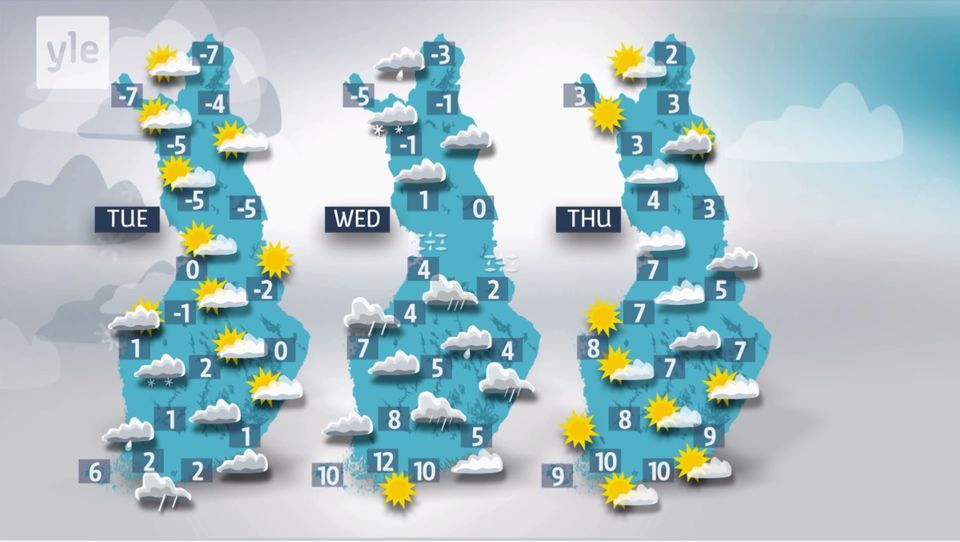 Up to 10C in the south
Wednesday will rise above freezing accompanied in almost the whole of the country.
Thursday is likely to bring a break from showers, but with partly cloudy skies.
Rainy again on Friday.
Daytime highs are expected to rise to as much as +10C in southern areas on Wednesday, Thursday and Friday. Central regions will be at around +5C, and the north a couple of degrees above freezing on Wednesday and Thursday.
This week's temperatures are well above average for the time of year.
Friday will again bring sub-zero temperatures, and possibly some frosty, icy, winter wonderland scenery to the north.
Related stories from around the North:
Canada: Wettest August in decades in Dawson City, northwestern Canada, CBC News
Finland: Cold, snowy weather spreads across most of Finland, YLE News
Norway: Arctic ecosystems face irreversible change without fast climate action, UN report says, The Independent Barents Observer
Russia: Arctic coastal town of Dikson is fastest-warming place in Russia, The Independent Barents Observer
Sweden: Warm temperatures lasting into autumn across Sweden, Radio Sweden
United States: New study predicts 'radical re-shaping' of Arctic landscape by 2100, CBC News