Emergency meetings begin as Quebec's Inuit region grapples with string of suicides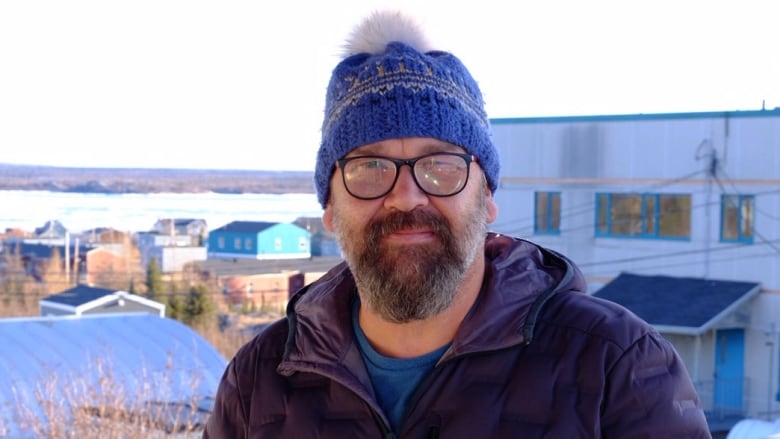 As winter approaches in Quebec's Arctic region, the sun doesn't rise very high in the crisp, blue sky.
It hangs rather low, circling above, and casting long shadows of the Inuit residents walking the streets.
But as the winter approaches, there is something else casting a long shadow over Nunavik, the Inuit region in northern Quebec — suicides of Inuit youth, as many as 15 over the last few months.
The two most recent were in the community of Kuujjuaq in the last week.
"We're losing so many [to suicide] on a weekly, daily basis, that we've normalized it," said Robert Watt, head of the school board in the region, known as Kativik Ilisarniliriniq.
"I sometimes feel numb, so numb that it's not healthy to feel numb, to a point where it's a normal thing, and yet we don't have a system in place that starts dealing with that, you know?"
It is those suicides which have led Watt and Kativik Ilisarniliriniq to call emergency meetings starting today to deal with the issue.
A different approach
The agenda for the two days shows a different approach from previous suicide prevention meetings. It includes a motivational speech, discussions on the meaning of life and how to enact positive change.
"We want people to start thinking of life in a different way, to look at what are the positive things in life," said Watt.
"What can we do to support you, with no judgment, with no fear?"
Across town, in the hospital parking lot, the flags of Canada and Quebec snap in the brisk wind. They are both at half-mast in memory of the two latest suicides.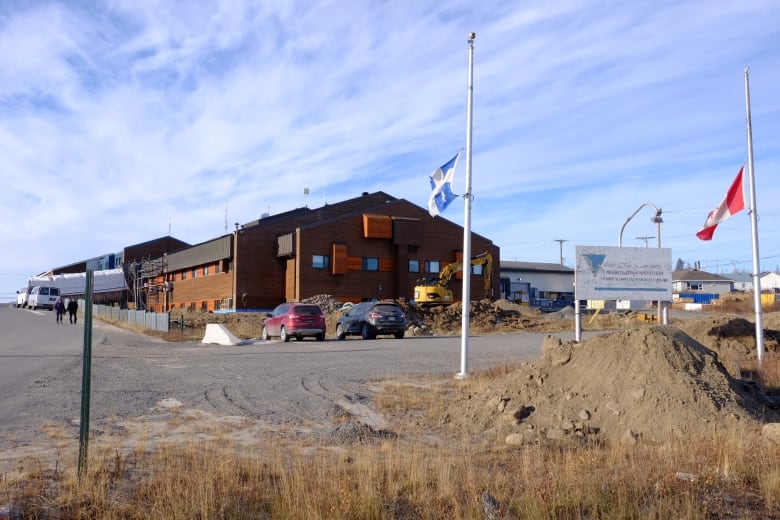 The hospital is steps from the office of Qarjuit, the Inuit youth council.
"If you really reflect on this problem, it gets to you," said Ellasie Annanack, Qarjuit president.
"It really saddens everyone in the community and the region itself. It is really sad."
'There's a lot of help out there'
According to Annanack, youth make up 65 per cent of the population in Nunavik. Her group will be participating in this week's meeting, both as major stakeholders and the target audience.
"Not a lot of youth are involved in these kinds of conversations where they deal with that problem," said Annanack. "But there's a few youth that are part of trying to find a solution for this problem."
Once the meetings were announced, the head of the school board said offers of help poured in.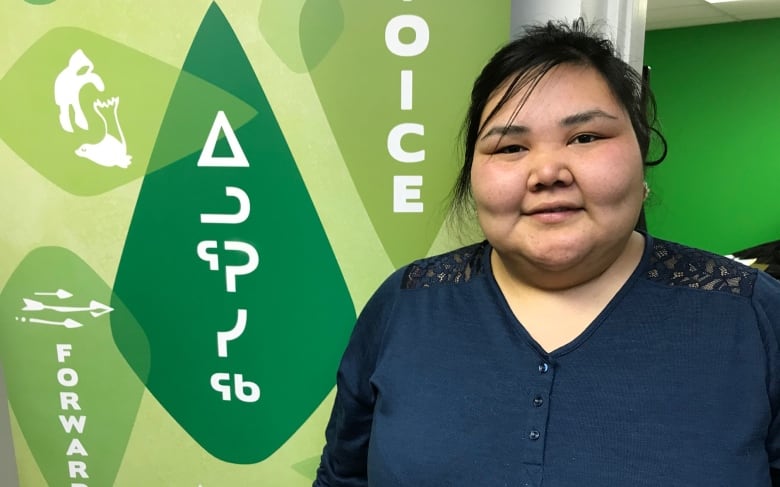 "They're there, ready to help, and yet we have people committing suicide still. We need to make our region know that there's a lot of help out there," said Watt.
He said the challenge is to find a solution that will work for the Inuit community.
Related stories from around the North:
Canada: Quebec Inuit leaders plead for mental health support in wake of youth suicides, CBC News
Finland: Canada's Inuit hope Finland carries Indigenous suicide prevention torch further, Radio Canada International
Russia:  Why high suicide rates in Arctic Russia?, Deutsche Welle's Iceblogger
Sweden: Gender stereotypes behind high suicide rate, Radio Sweden
United States: Words, a powerful tool against suicide in Alaska, Alaska Public Media