Young Inuit leaders in northern Quebec optimistic about future, despite bleak suicide stats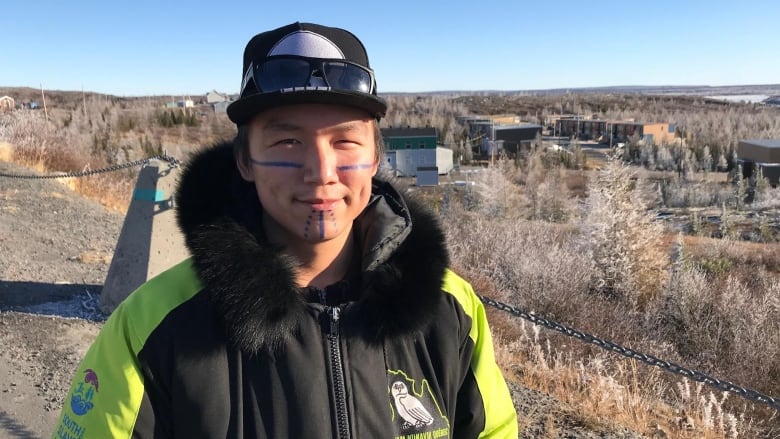 Lucasi Iyaituk wants to be mayor of his home community Puvirnituq one day. The 18-year-old says it with a smile. But he's not joking. He wants to lead.
Iyaituk is co-ordinator of the youth centre in Puvirnituq, a village of 1,800 on the Hudson Bay coast hit hard by suicide in recent weeks. He proudly proclaims he's the youngest co-ordinator in all of Nunavik, the Inuit territory of Quebec.
He's also one of the few delegates under the age of 30 at a two-day emergency meeting in Nunavik's administrative capital of Kuujjuaq dealing with the recent spate of youth suicides in the region.
As many as 15 young people have taken their own lives this year, including 11 in Puvirnituq.
Iyaituk spends his time at the youth centre, keeping the kids and teens who drop in busy.
"We play ping pong, tournaments, Inuit games," said Iyaituk, who also plays the traditional Inuit drum.
"I love being with the kids. They make me happy, and they are important," he said.
"They're the future leaders."
Iyaituk is very serious about being mayor — he wants to make changes, such as making more activities for youth available.
There were Halloween activities planned at the youth centre for Oct. 31, but Iyaituk says he had no choice but to be present at this meeting.
The pen-ink markings on his face that he applied for this day of meetings are not for Halloween, however: They are in the pattern of tattoos worn by Inuit elders, worn to honour his Inuit ancestry.
"My people are … important," he said. "I don't want anyone to [commit] suicide, and I want to help them a lot."
He says when he goes back to Puvirnituq he will tell other people about what he learned.
"I'm going to tell them that they are not alone, they are loved, and make them happy."
Portrait of suicide and services
"I have more hope, especially after today," said Robert Watt, the president of Kativik Ilisarniliriniq, the regional school board, who called the meeting last month after the death of a child still in elementary school.
"It seems that many of the community members… are eager to go back home and work with their communities and come up with their own strategies."
Among the suggestions that came out of working groups over the meetings are:
Sharing more information about mental-health issues.
Providing more treatment for victims of sexual abuse.
Doing more traditional activities with youth on the land.
Putting in place anti-bullying strategies.
The Nunavik Regional Board of Health and Social Services presented a portrait of the suicide situation.
It found that suicide rates in Nunavik from between 2004 and 2017 had gone up drastically from 2009 to 2013, after decreasing over the previous four years.
Those most prone to commit suicide are between the ages of 13 to 18, followed by those 19 to 34. And far more men than women decide to kill themselves.
'We have no choice but to be optimistic'
"It's not striking because I've been in this field for the past five years. These issues, they've been talked about a lot in previous years," said Alicia Aragutak, who chairs Nunavik's suicide prevention committee, which has been operating since 2009.
"A lot of the issues [around suicide] are repetitive, and they're coming back."
Aragutak says she feels a lack of communication between her committee and decision-makers in Nunavik is a problem.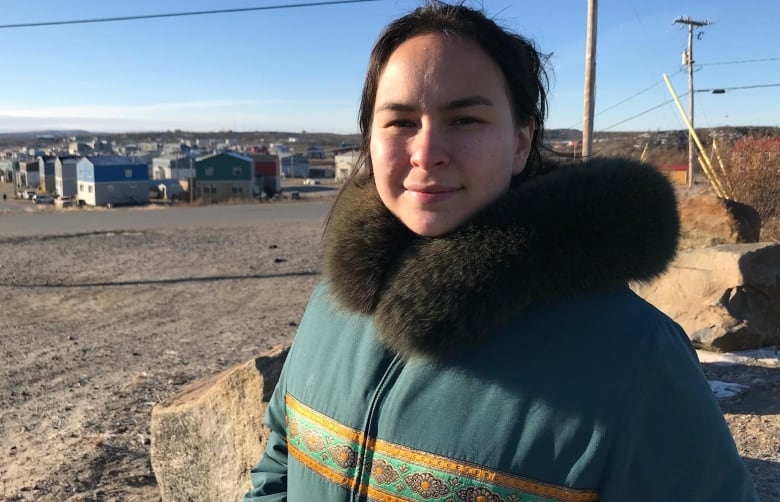 She says there are suicide-prevention resources, but that information doesn't always make it to the communities. She says the people who work for the various health, education and other organizations are spread thin.
"They do a lot, a lot of work, and they're such committed people," said Aragutak. "All these major organizations are so busy, and they're in so many committees with different issues in Nunavik, sometimes that message from the grassroots level [is lost]."
The suicide prevention work is a challenge, but it's one Aragutak relishes.
"It forces you to become hybrid: what are new ways to look at? What are we missing? How do we improve?" said Aragutak, who is 27. "It puts you in a position where you have to really try new things and really start networking."
The suicide prevention committee's report detailed some of its work with various organizations to reduce access to means to commit suicide:
Working with the Kativik Regional Police Force to distribute trigger locks to firearms owners.
Having local housing bureaus remove poles from closets and asking people to install locks on hunting cabins.
Working with health centres to promote safe storage of medications.
Despite the current crisis, Aragutak says she's optimistic she and others at the meeting will find a solution to end the hopelessness and despair that lead so many young Inuit to suicide.
"The population in Nunavik is so young. It's really, really time to invest in these younger generations," said Aragutak, who is mother to a 20-month-old.
"I'm part of the younger generation, and we have no choice to be optimistic. The will is there and I'm just very, very hopeful good things will happen from here."
Related stories from around the North:
Canada: Quebec's northern Inuit region looks for solution to suicide crisis, CBC News
Finland: Canada's Inuit hope Finland carries Indigenous suicide prevention torch further, Radio Canada International
Russia: Why high suicide rates in Arctic Russia?, Deutsche Welle's Iceblogger
Sweden: Gender stereotypes behind high suicide rate, Radio Sweden
United States: Indigenous Alaskans find strength in community and tradition, Alaska Public Media