Let the centre-right Alliance govern Sweden, former Social Democrat ministers say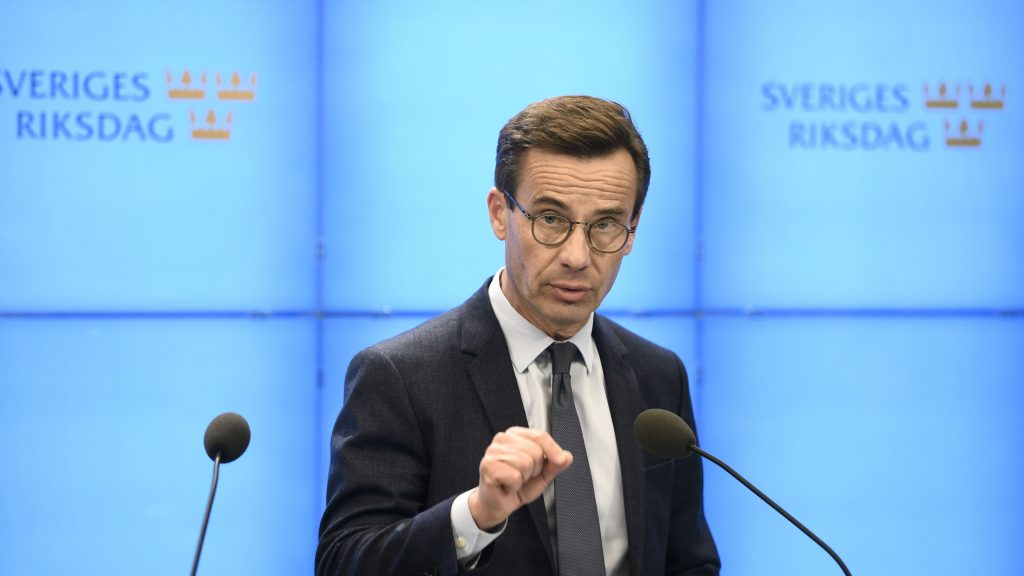 A handful of the centre-left Social Democrats believe that their party should step back and let the centre-right Alliance govern, with certain strings attached, to deny the influence of the anti-immigration Sweden Democrats.
The parties are positioning themselves ahead of next week's vote in the Swedish Parliament on whether the conservative Moderate party leader Ulf Kristersson should become the next Prime Minister. Because of Sweden's so-called "negative parliamentarianism" Kristersson only has to make sure he avoids a majority of votes AGAINST him. in fact, he does not need a single vote in his favour to get elected.
So far, the Moderates and the Christian Democrats have said that they will vote for him, while the Social Democrats, the Left Party, the Green Party and the Liberal Party have said they will vote against.
The Centre Party's Annie Lööf on Wednesday told TV4 News that she thinks it is "completely unlikely" that her party will change its' stance on voting against an Alliance government that is dependent on the support of the Sweden Democrats.
Stopping the Sweden Democrats
But now a handful of former Social Democrat ministers are speaking out (in Swedish) in favour of letting Kristersson form a government if it means stopping the Sweden Democrats.
Carl Tham, a former education minister for the Social Democrats, says they deem it unlikely that the Liberals and the Centre Party will ultimately accept a coalition with the Social Democrats.
He says that the Social Democrats need to accept that there is a majority of MPs in Parliament to the right of the political centre, and that they need to do what they can to stop what he calls the formation of a "very right-wing government", that is dependent on the support of the anti-immigration Sweden Democrats.
"We think the Social Democrats should strike a deal, and let an Alliance government through, but on certain conditions, like getting them to promise not to do a number of things, such as weaken labour laws," Tham tells Swedish Radio News.
Related links from around the North:
Canada: PJ Akeeagok acclaimed as president of Qikiqtani Inuit Association, CBC News
Finland: Finnish government survives confidence vote on bill weakening job security, Yle News
Russia: Regional government in northwestern Russia slashes budget by 5%, The Independent Barents Observer
Sweden: Sweden's Speaker to propose centre-right leader as PM candidate, Radio Sweden
United States: Alaska Governor Walker drops re-election bid and backs Democratic candidate, Alaska Public Media