Arctic Quebec: Inuk woman's botulism symptoms not taken seriously by nurse, widower says
A man from Inukjuak said the failure of a nurse stationed in the Arctic Quebec community to recognize the signs of botulism cost his wife her life, and it was only after she died that clinic staff took his adult daughter's symptoms seriously.
Jobie Kasudluak and his daughter Janice travelled to Kuujjuarapik this week to share their family's story with Commissioner Jacques Viens, who is leading an inquiry looking into how Indigenous people are treated by Quebec government services.
It was the first time the retired judge and his entourage travelled to Quebec's Inuit territory of Nunavik since the inquiry began two years ago.
Kasudluak testified that his wife, 54-year-old Eva Kullula-Ookpik, had been telling the nurse for three days that there was something seriously wrong with her.
He said when he brought her to the clinic on Friday, July 7, 2017, she was struggling to breathe, she was dizzy and vomiting, and she could hardly keep her eyes open.
"The nurse on call was a young, new nurse," he said. "She didn't seem to know what she was doing."
He said the nurse had to be persuaded to do blood tests, and once they were done, she sent the couple home.
"She told us there was nothing they could do," he said. "We'd have to wait for the results until Monday."
Pleading to stay at clinic
Kasudluak said his wife pleaded to stay at the clinic overnight, where she'd have access to oxygen to ease her laboured breathing.
"The nurse said, 'Emergency room is for emergencies only. If somebody comes in, you'd be in the way,'" Kasudluak told the commission. He pointed out there were two other rooms at the clinic, with two beds in each of them, but still, "they refused her."
By then it was well after midnight on Saturday, July 8. The couple returned home.
Kasudluak thought his wife was asleep when he tried to nudge her awake the next morning.
"Hi dear, are you OK?" he asked her.
But Eva Kullula-Ookpik had died overnight, of botulism poisoning, from having eaten an Inuit delicacy of dried beluga a few days before.
[Had she been white,] she would have been on a medevac in an hour.
Jobie Kasudluak, on the medical care his wife Eva Kullula-Ookpik received
Health Canada describes botulism as a rare but serious illness that should be treated as a medical emergency. It says anyone with the signs, symptoms or history of botulism should be hospitalized immediately.
Outbreaks of foodborne botulism from traditional foods have occurred often enough in the past that posters describing the symptoms are on public display throughout Nunavik.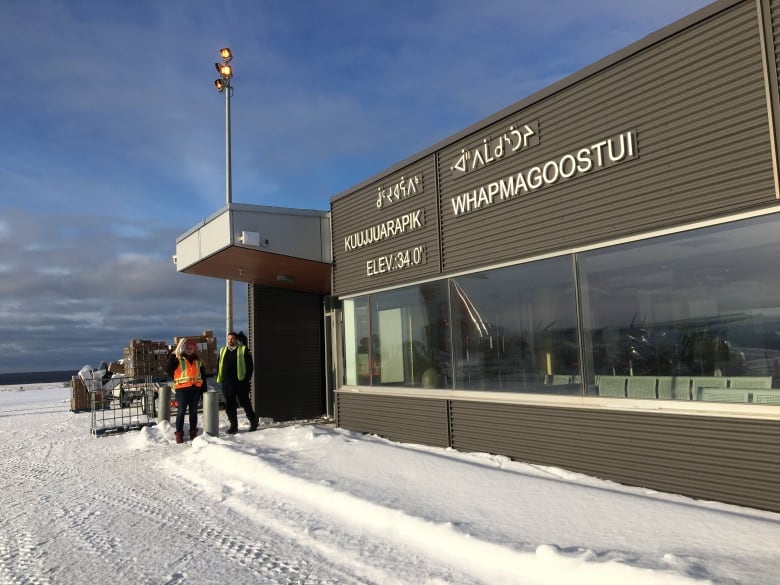 Daughter showing same symptoms
Kasudluak's daughter, Janice, didn't know her mother was sick when she and her two-year-old daughter ate some of the same dried beluga.
Janice, too, had been calling the Inukjuak health clinic and describing her symptoms: her vomit was yellow, she was having trouble breathing, and her vision was blurred — all signs of botulism.
She said she called three times before she was eventually counselled on Friday to come to the clinic the next day.
On Saturday, she woke up to a phone call from the health clinic telling her that her mother had died and asking her to come in.
Speaking in Inuktitut, Janie Kasudluak told the inquiry that by the time she got that phone call, she was so sick, the caller's news didn't even register.
'I lost my best friend'
Janice Kasudluak was flown to Montreal, and her father went with her.
"I lost my best friend, and I was about to lose my daughter," the father of nine and grandfather of 21 told the commission, through tears.
Jobie Kasudluak was at his daughter's side in hospital when she regained consciousness, two days later. By then, Janice's two-year-old daughter was also sick. (The latency period for botulism can be longer in children.)
She was flown to the nearest hospital, in the Nunavik community of Puvirnituq (often referred to as POV), about 180 kilometres away, but then she was sent home before she had fully recovered.
"Janice's doctor from Montreal General [Hospital] actually had to request that this little girl has to be medevaced [back] to POV and kept there until she's better," Jobie Kasudluak testified.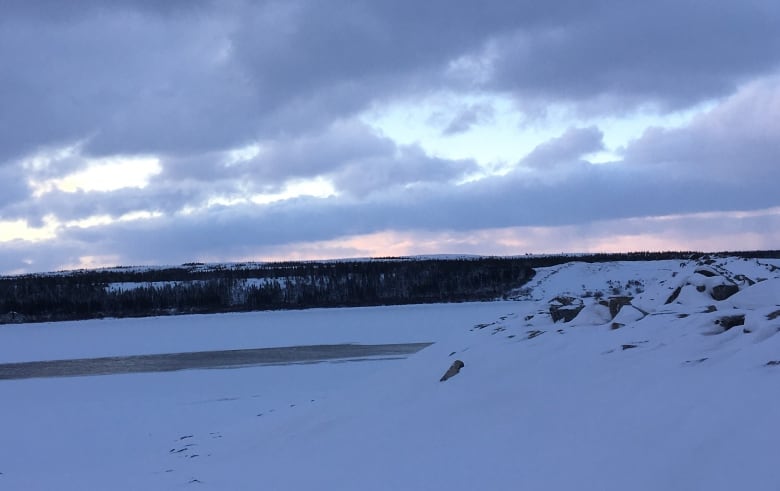 Coroner never contacted family
The coroner's office, whose mandate is to find the cause of death and determine if it could have been prevented, issued a report on Eva Kullula-Ookpik's death in April 2018.
Coroner Steeve Poisson wrote that when she consulted the health clinic the two days before she died, food poisoning had been suspected. Her lab results, as well as her daughter and granddaughters' results, confirmed the presence of Clostridium Botulinum. Poisson confirmed the dried beluga had been the source of the bacterial contamination.
He concluded Kullula-Ookpik had died "a natural death," and he made no recommendations.
The coroner's office never contacted anyone in the Kasudluak family to share its findings.
Asked by the Viens commission's lawyer, Edith-Farah Elassal, whether he believes he and his wife would have been treated differently had they been white, Kasudluak didn't hesitate.
"She would have been on a medevac in an hour," he said, matter of factly. "I've seen it with teachers and other white people in town — getting medevaced and coming back on a scheduled flight the next day."
Kasudluak said before his wife's sudden illness, he'd seen very ill Inuit people turned away from the clinic, only to die a day or two later, and he's seen it happen since.
"There's people still being sent home when they should have been sent to a hospital for observation," he said.
"I just hope that nobody ever goes through what we went through."
Related stories from around the North:
Canada: Commission hears about strained relations between Quebec's Inuit and northern police force, CBC News
Finland: Doctor shortage in South, patient shortage in North during Finland's summer, Yle News
Sweden: Fewer people suffering strokes in Sweden, Radio Sweden
United States: Alaska's state-run psychiatric hospital unsafe for workers, report concludes, Alaska Public Media