Will Congress put off building an icebreaker to fund a wall on the U.S.-Mexico border?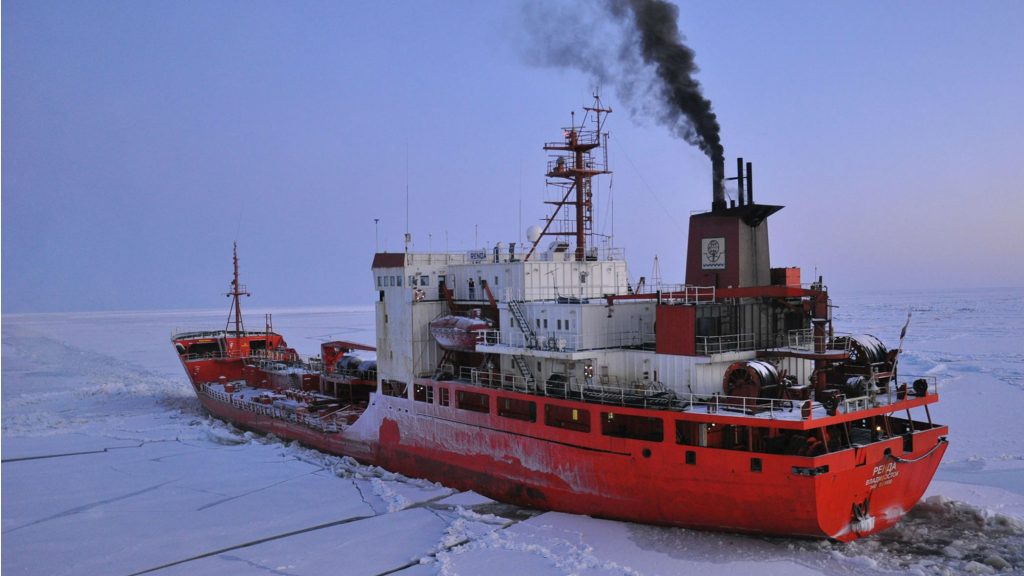 U.S. President Donald Trump is in a stand-off with Congress. He said he'll shut down the government if he doesn't get $5 billion for border security, and one of his top priorities is a wall on the southern border. But if he gets his way, it could mean Alaska's congressional delegation would lose one of its top priorities: a polar icebreaker.
You may have heard: We've fallen way behind on ice breakers. Russia has 46 now. The United States is down to two that are operational. And you may have heard Congress has agreed to build more. That's partially true. Congress approved an icebreaker construction program, and Congress has put some money into it – $150 million here, $150 million there.
But this year the Senate went for it.
"$750 million," Sen. Lisa Murkowski, a Republican from Alaska, said. "That's what the Senate looked at and said 'We need this icebreaker. We need to get it going. That's the commitment. It's one of six, but we've got to get it going."
She wants that money to stay in the final spending package. But there are a lot of moving pieces as Congress tries to negotiate an agreement with the president to keep the government running beyond the Dec. 7 deadline. Murkowski said the icebreaker money is an attractive target to lawmakers who want to end the impasse by spending more on a border wall.
"This is the beauty of the magic of the horror of what goes on with the process at the end," she said, "is where they might find the money."
The wall, Trump's priority
The House has agreed to spend $5 billion, as the president requested. The problem is the Senate, where Democrats aren't willing to spend that much, and it takes 60 votes to pass a spending bill. The Senate has approved spending $1.6 billion for border security.
Murkowski said that could fund a wall, or portions of a wall, between the border states and Mexico.
"There have been areas that have been identified as good areas within which you can erect a physical barrier," she said. "There are other areas — many, many miles, perhaps hundreds of miles — that are not good candidates to spend money on a wall."
She said other security technology would be more effective there. But the president wants a wall, and icebreakers aren't as high on his priority list.
Related stories from around the North:
Canada: Ottawa makes deal to buy three icebreakers for Canadian Coast Guard, CBC News
China: China opens bids for its first nuclear-powered icebreaker, The Independent Barents Observer
Finland: US icebreaker investment could bring 2 billions euro windfall to Finland, Yle News
Norway: Norway to build three large Coast Guard ships for Arctic, The Independent Barents Observer
Russia: Russia loosens ice-class requirements for Arctic shipping, The Independent Barents Observer
Sweden: Sweden wants lower emissions for new icebreakers, Radio Sweden
United States: U.S. Coast Guard turns to Canada for help with designing its new heavy icebreaker, Radio Canada International