Apps help First Nations in northwest Canada preserve and teach their language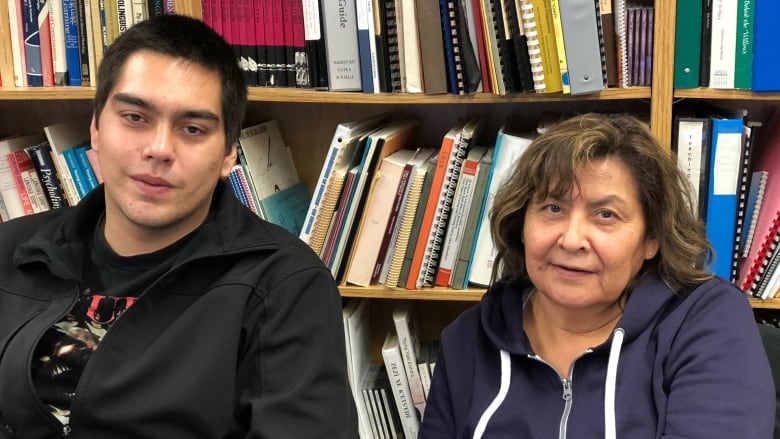 Yukon First Nations are turning to technology to help preserve their language.
They are creating mobile applications, more commonly known as apps. The Yukon Native Language Centre has partnered with Simon Fraser University to teach Yukon language coordinators how to create, manage and maintain the language apps for their respective communities.
"For me personally this is what I want to do with my life, I want to do this kind of work," said Dan Shorty, who's teaching the course at Yukon College in Whitehorse, the capital of Canada's west-Arctic territory. "It just makes me so happy that it's going to be given to the community and all of the Yukon."
This is what I want to do with my life.
Dan Shorty, instructor
Nine Yukon First Nations are participating in the project so far.
The work is tedious as it involves recording the language, inputting it into the computer system and then translating it into English.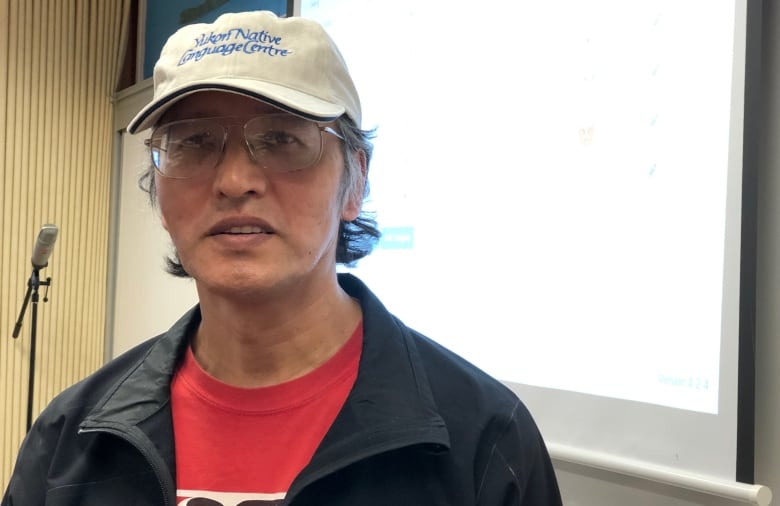 "It's a huge amount of work," said Shorty. "[The students have] all been really eager and happy to do it. So eager that they wouldn't even take breaks when I told them to."
Preserving the language of her First Nation is something Gina Gill has dedicated years to.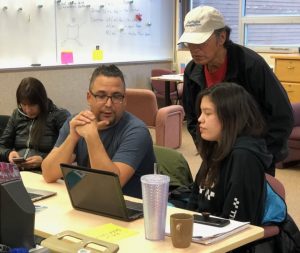 She is in charge of language and culture programming for the Selkirk First Nation.
Gill said for a long time, language revitalization wasn't getting the government support it needed — but now that's starting to change.
"There's been a major language movement in the past year," said Gill.
Gill said the movement began when the Council of Yukon First Nations took over the Yukon Native Language Centre from the territorial government.
"The support just keeps flowing out for anything and everything we need," said Gill. "It makes me feel proud."
App uses voices of elders who passed
For many years, Sean McDougall worked as a teacher; but today, he's the one being taught.
The member of the Carcross Tagish First Nation is excited to be part of the app development workshops.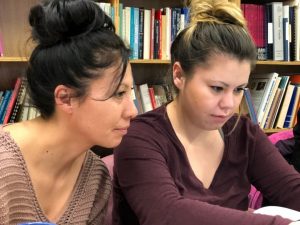 He said he's spoken to many elders about how technology is being used with the language and they are on board.
"We also have to make sure that we do spend as much of our time with our speakers and our elders because we can't get anything better than that," said McDougall.
McDougall said in some instances, the voices of elders that are no longer alive are being used with the app, as students have been able to upload the audio from archived conversations.
"Sometimes we come across voices we haven't heard for many years and it's definitely precious when we do," said McDougall.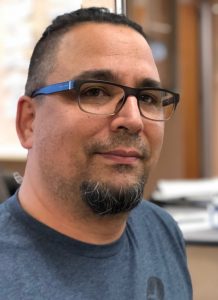 "To hear their voices again is quite the treat. They are still teaching and they are leaving a legacy that can carry on for many generations."
It's not just elders' voices that are being used in the project.
Elder Grace Wheeler of the Little Salmon Carmacks First Nation is doing the input and typing in the content.
She is the lone elder in the classroom, driving two hours from her home in Carmacks, to do so.
She admitted she wasn't really sure what she was getting into when she signed up.
"Now that I'm here, I really enjoy it," said Wheeler. "It feels good that we'll have something in our language on the computer where the kids can get access to it."
They will continue to be updated with more language content as it's collected and inputted.
Related stories from around the North:
Canada: 10,000 pages of Indigenous language material published online in Northwestern Canada, CBC News
Finland: Budget cuts threaten international Sámi language cooperation, Yle News
United States: Alaskan Inuit dialect added to Facebook's Translate app, CBC News