From Scotland to Alert: One man's journey to rediscover his grandfather buried in Canada's Arctic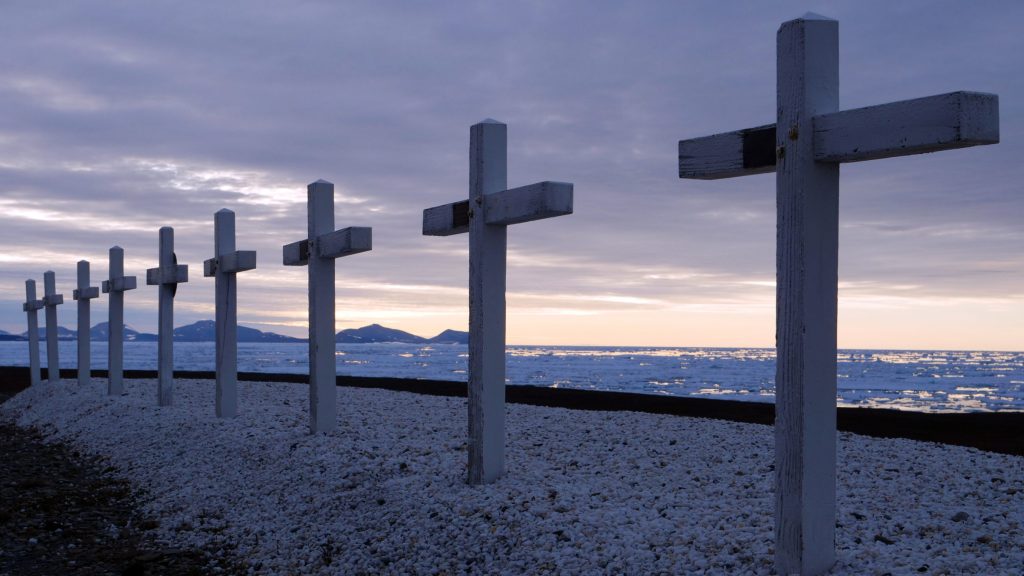 A story that began nearly 70 years ago with a military plane crash in Canada's Arctic is coming full circle after a chance meeting in a pub thousands of kilometres away
Nine wooden crosses stand guard along the Arctic coast, their white paint peeling after weathering decades of northern winds near the military base at Alert, Nunavut.
The grave markers make up the northernmost cemetery in Canada.
The people buried there died July 30, 1950. The seven airmen and two civilians were all on board a Lancaster aircraft in what was supposed to be a standard aerial resupply mission. But a parachute attached to a load of supplies dropped from the plane got caught on the aircraft's tail, causing the pilot to lose control.
The bomber crashed into the frozen earth and exploded, killing everyone on board.
One of the crosses is for Flight Officer James McCutcheon, from Cornwall, Ont. His family knew what happened that tragic day and a few relatives even visited Alert in the 1980s, but their memories had faded over time.
Nearly seven decades later and thousands of kilometres away, in a pub in Scotland, a chance encounter was about to change that.
The visit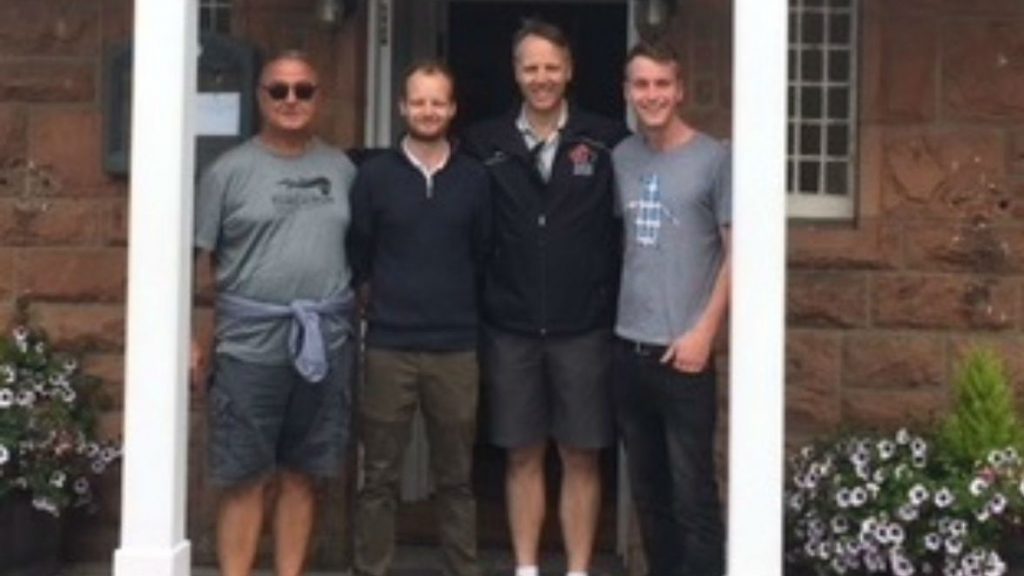 David and Nick Brand are two of McCutcheon's grandchildren. The brothers run the Blackwaterfoot Lodge, a small hotel and pub in Blackwaterfoot, a farming community of about 500 people on Scotland's Isle of Arran.
They knew the basics about their grandfather from what their mother shared, details like his name, how he died, where he was from.
But she didn't talk about him much, and they didn't ask many questions.
To them, McCutcheon was a legend, his full story blurred by time and distance.
"It was a pretty difficult thing for my mom," David Brand said. "We'd heard some basic details growing up. My mom and dad went up [to Alert] in 1980 for the 30th anniversary. I heard stories about that, but we didn't know a lot."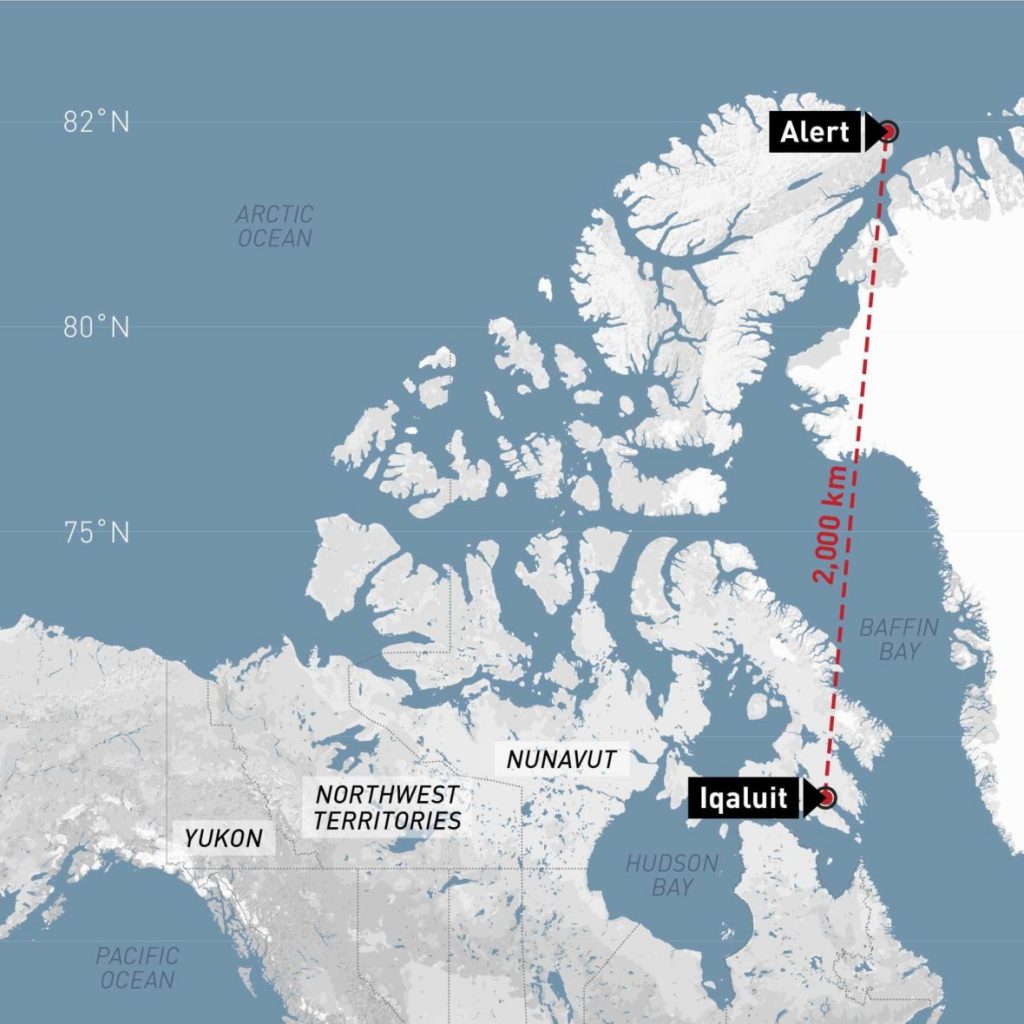 Earlier this summer, another Canadian walked into their pub: Lt.-Gen. Al Meinzinger, the commander of the Royal Canadian Air Force.
"It was an absolute chance encounter, a bit of serendipity, I suppose," Meinzinger said. "My cousin knew the lads. He'd been down to the hotel many times. It's only about 100 metres from his house and he wanted to introduce me to them."
The four got to talking; small talk mostly, about how improbable it was to see other Canadians in the small village.
Just as Meinzinger was about to leave, David Brand asked him if he'd ever been to Alert. He told Meinzinger about his grandfather, James McCutcheon, who was killed in the Lancaster crash.
"As soon as I mentioned my grandfather, [Meinzinger] said that the Canadian Air Force is thankful for everything the fallen guys have done and [they] make an effort to preserve those memories," Brand said.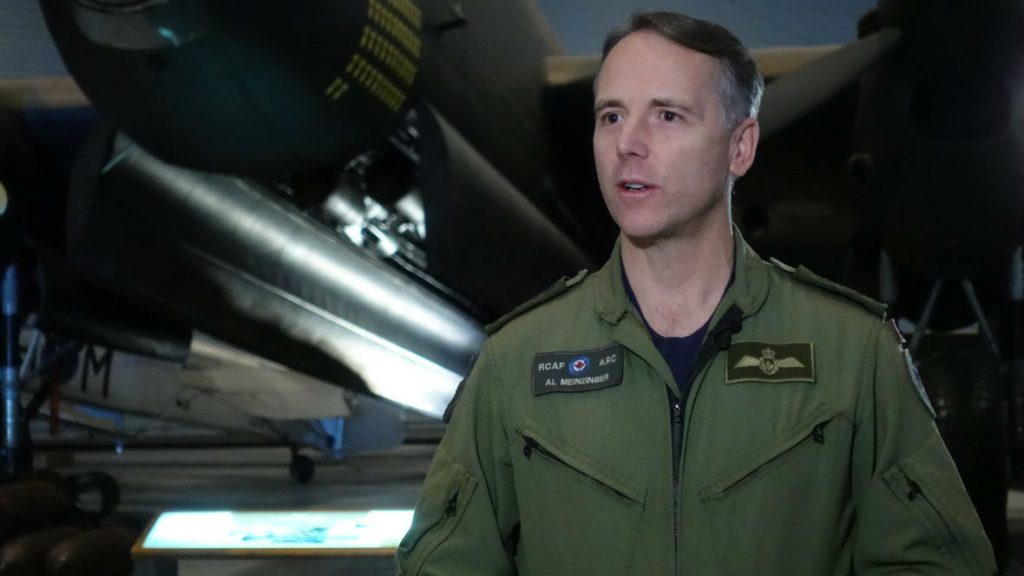 The brothers asked if Meinzinger could get them a photo of the cemetery, so they could see for themselves where McCutcheon was buried.
Meinzinger, one of the few people in the world who could arrange such a photo, said he'd do his best.
"It was the least I could do," Meinzinger said. "Their grandfather was on a mission. He was assigned to do that resupply mission on the Lancaster. He was doing his duty and gave his life to Canada wearing an RCAF uniform."
Meinzinger knew his deputy was heading up to Alert in August and assigned him to take a few photos of the crosses and the memorial nearby.
In the meantime, he wanted to learn exactly what happened to McCutcheon and the others aboard Lancaster 956.
The crash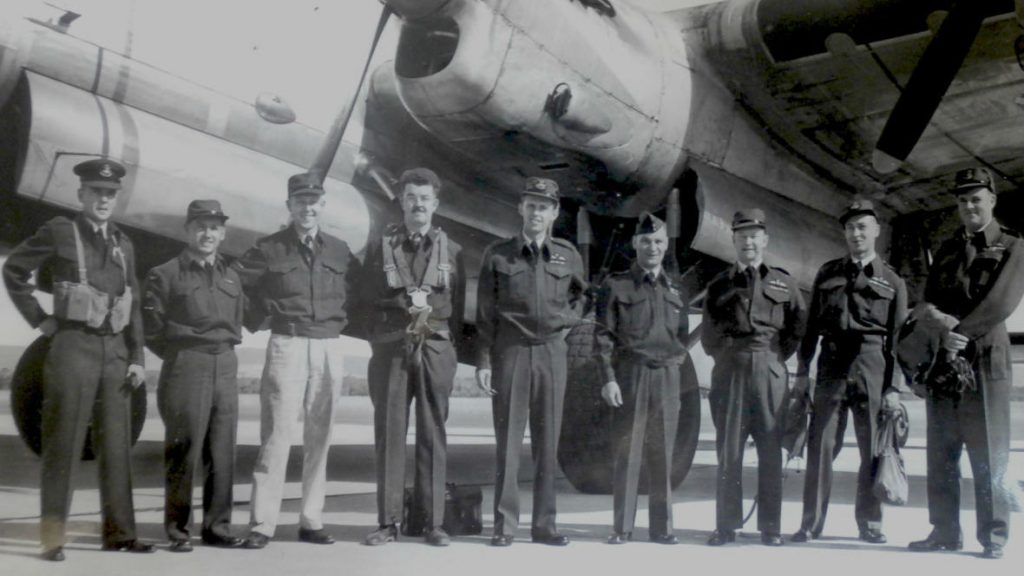 In 1950, Alert was a joint weather station operated by the military and civilians from the United States and Canada. Resupply missions from the air kept the station running and its staff fed, clothed and connected with their loved ones back home.
The weather that Monday was typical for the High Arctic in July: overcast, lightly snowing, with the temperature hovering around freezing, according to testimony given to Canadian and American military investigators at the U.S. base in Thule, Greenland, who wanted to determine exactly why the plane went down.
During the Cold War, Canadians and Americans operated in lockstep in the Arctic.
"We're going to crash! Look out below!"

Nine men were on board the plane that day:
Wing Commander David French
Flight Lieutenant Lorne MacLean
Flying Officer Joseph Swinton
Flight Officer James McCutcheon
Flight Officer Thomas Martin
Flight Officer Robert Sprange
Flight Officer Joseph Dube
CJ Hubbard
Dr. DW Kirk
McCutcheon, 24, was doing a tour in the military to support his young family. His wife Joan was at home with their daughter Gail and was pregnant with another child — David and Nick's mother, Ann.
McCutcheon wanted to study to become a doctor once he finished his military service.
His bomber approached Alert from the northeast, flying low over the Arctic mountains on Ellesmere Island. It's one of the most remote places in Canada's North, about 2,000 kilometres north of Iqaluit.
On the ground, the men probably heard the massive engines in the Lancaster before they saw it circling overhead, as it prepared to drop a load of mail, fresh meat and parts to fix a broken tractor.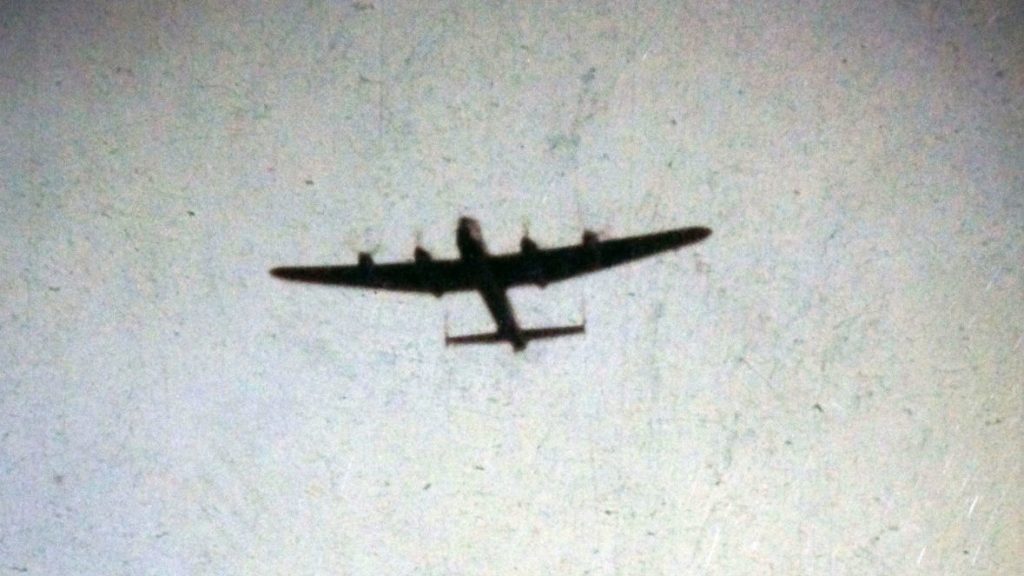 Stanley Whiteman, Alert's radio operator, told the inquiry he remembered hearing his radio crackle as the pilot made contact from above.
"We made a drop," the pilot said, before pausing to correct himself.
"Sorry, I thought they dropped, but they had a little trouble and they're getting ready now," he said. "There goes the first one."
"Roger," Whiteman replied, before running outside to watch the drop. He left his loudspeaker on so he could hear any other messages from the pilot.
Looking up, he saw the parachute carrying the goods fly back in the wrong direction after catching on the plane's tail. Within two seconds, the bomber went into a nosedive, Whiteman told the inquiry.
His radio came to life one more time. It was the pilot, shouting his last order to the crew.
"We're going to crash! Look out below!"
Another few seconds later, Whiteman watched the plane slam into the tundra, igniting a fireball that lit up the sky.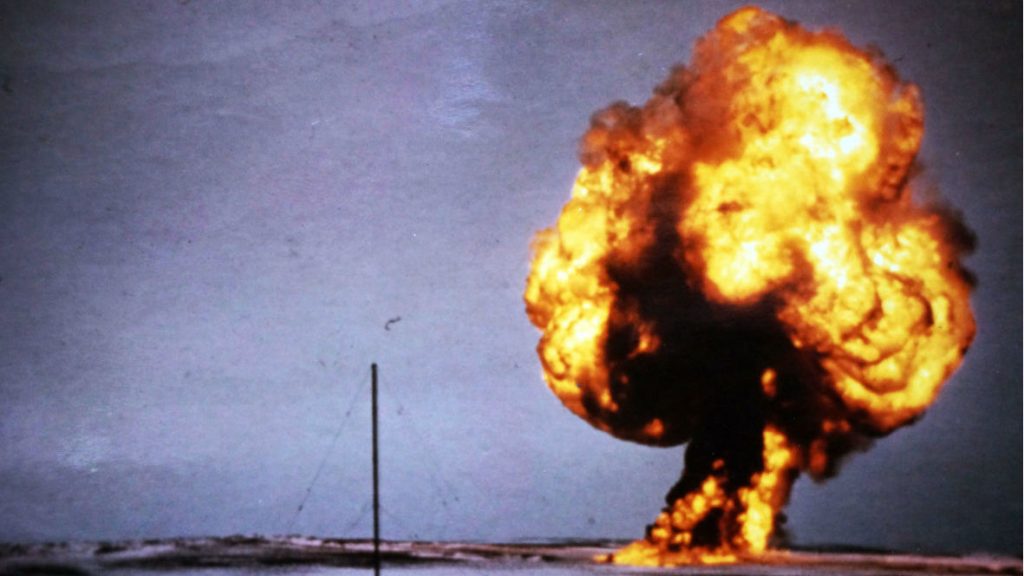 McCutcheon and the seven other Canadians and one American killed in the crash were buried near the beach. Their graves are marked with the nine wooden crosses.
The photos
Maj.-Gen. Blaise Frawley had the perfect backdrop to take photos for the Brands when he was in Alert this past August. He made the trip with Defence Minister Harjit Sajjan, who got a tour of the base.
The late-night sun, the ocean and a distant mountain range showed the rugged isolation that surrounds the base.
Meinzinger forwarded the photos to the Brands in Scotland.
"I just thought right away, 'Wow, what a beautiful place up there,'" David Brand said. "It moved me a lot to realize my grandfather is buried in a beautiful place."
He'd seen one or two black and white photos from the site, but nothing as up-to-date as what Meinzinger sent, he said.
"We wouldn't have those photos at all if he hadn't made that happen. I'm pretty thankful for that."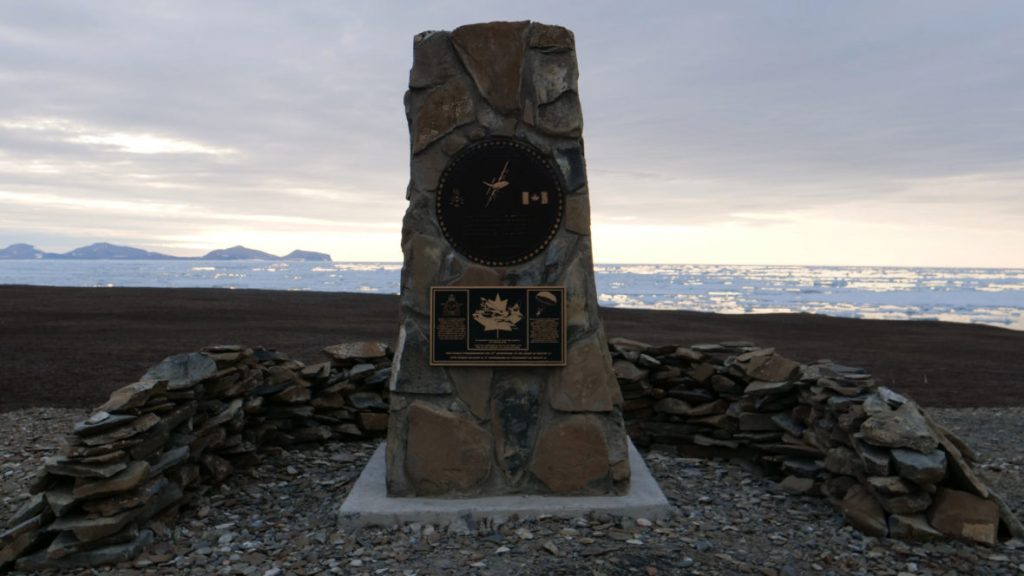 The anniversary
Now David Brand wants to get his three brothers and a cousin up to Alert to see it themselves, hopefully in time for the 70th anniversary of the crash in 2020.
But organizing such a trip requires the blessing and co-operation of the Royal Canadian Air Force. The military co-ordinates flights in and out of Alert and tightly controls security at the weather and intelligence station.
An RCAF spokesperson said it's still too soon to give a definitive answer on whether Brand's request will be granted. But the RCAF is open to working something out, perhaps even a larger memorial service with family members of the other men killed in the Lancaster crash.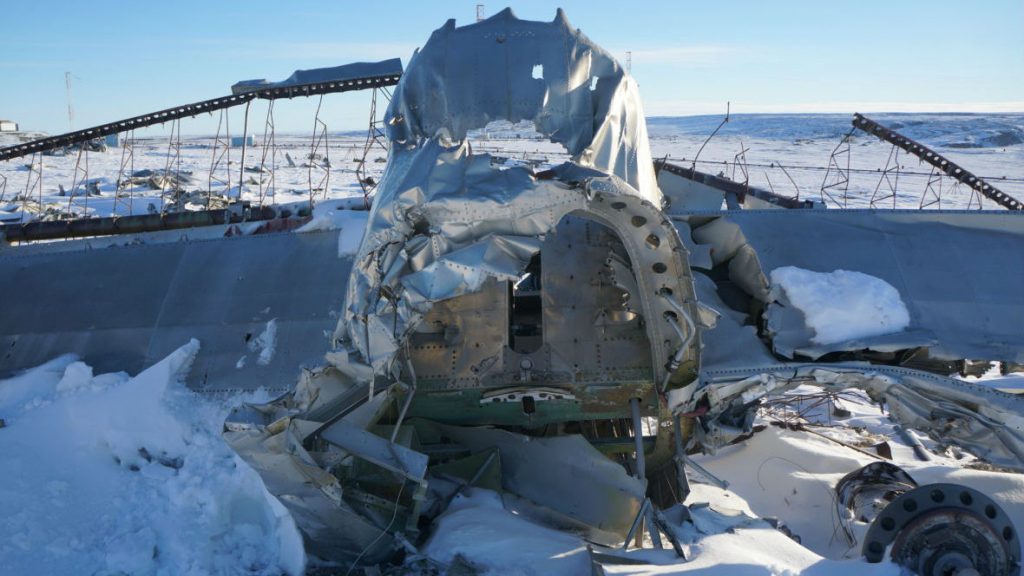 For Brand, seeing those nine wooden crosses brings the story full circle, connecting him with his grandfather and keeping his memory alive.
"I feel it's sort of my time to re-explore and get to know my grandfather," Brand said. "If General Meinzinger hadn't stopped by that day, I don't know if I'd really have gone looking into it, and there's a lot more to learn."
No matter where Brand's journey to rediscover his grandfather leads, those nine white crosses continue to stand guard along the Arctic coast — the memory of a sacrifice that has now been passed on to the next generation.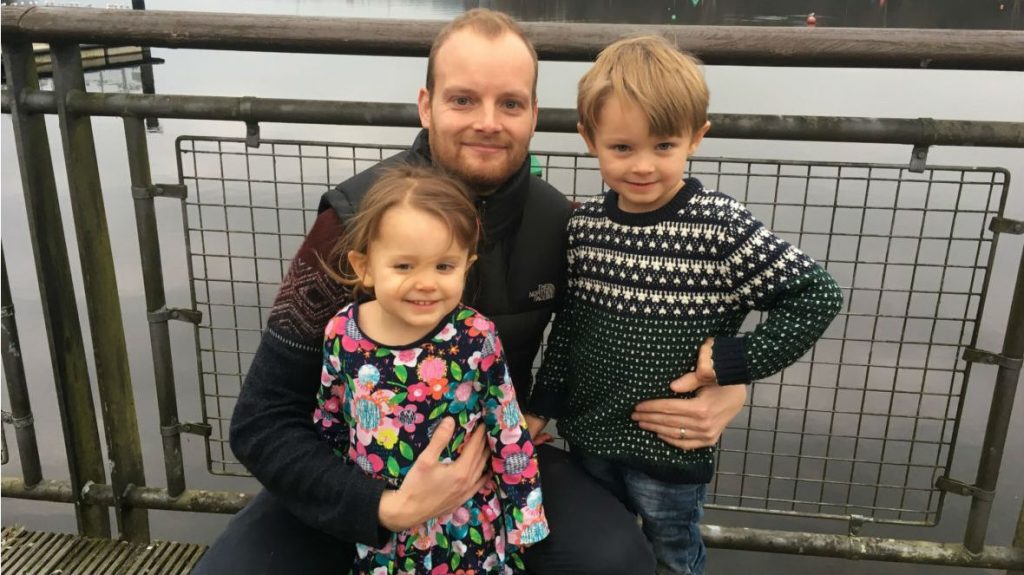 Related links from arount the North:
Canada: Nearly 2,000 Canadian troops take part in NATO's largest exercise since Cold War, Radio Canada International
Finland: Finland, Sweden and US building three-way defence ties, YLE News
Russia: SPECIAL REPORT – NATO's Arctic dilemma: Two visions of the Arctic collide as NATO and Russia flex muscles, Radio Canada International
Sweden: Major deal between Sweden's Saab and U.S. Air Force a "sign of closer transatlantic ties", says defence expert, Radio Sweden
United States: New symposium brings U.S. military's attention to the Arctic, Alaska Public Media