Higher demand drove Finland's electricity prices up in 2018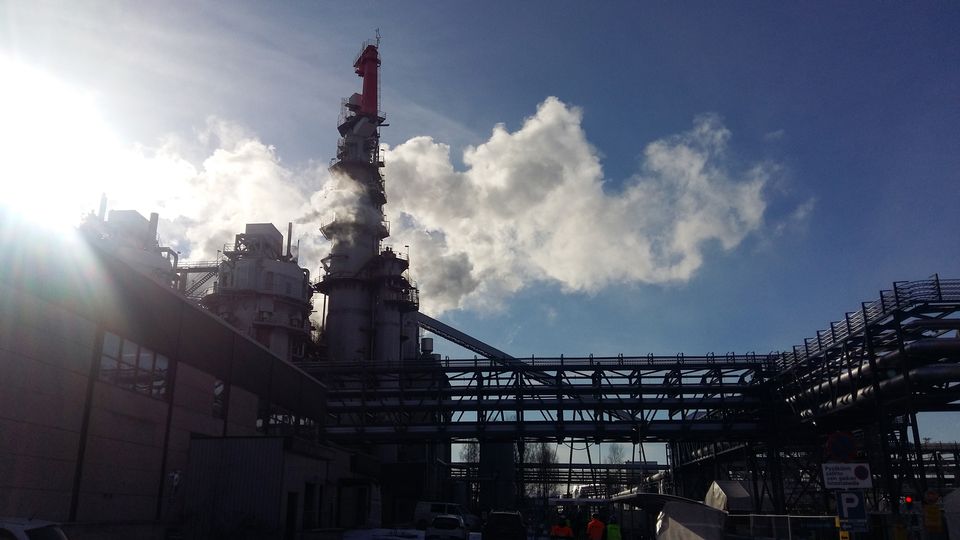 Last summer's hot arid weather dried up hydroelectric power generation in the Nordic region, causing wholesale prices to spike by 40 percent.
In 2018, Finland burned through 87 terawatt hours (TWh) of electricity, two percent more than the year before. Nearly half of this, 41 TWh, went to industrial manufacturing, the Finnish Energy (ET) association said on Friday.
The industrial share of 47 percent is lower than before the long recession spurred by the financial crisis of a decade ago, and the industrial restructuring that accompanied it.
Chemical, metal sectors hungrier for power
In 2006, Finland's industrial sectors used 48 TWh of electricity, which was 53 percent of overall national consumption.
Last year the biggest increases in electricity demand came from the chemical and metal refining industries, where consumption jumped by three percent. The forest industry, Finland's biggest electricity consumer, nudged up by about one percent.
Overall consumption in industrial sectors and constructions has held quite steady in recent years, says the lobby group, noting that it is less than one fifth of the historical peak consumption.
Nearly half from renewables
Wholesale prices for electricity shot up by an average of 41 percent last year, the biggest increase since 2011. This was mostly attributable to the exceptionally dry, hot summer across Northern Europe, which slashed hydroelectric output. Last winter was also colder than usual in many areas.
"As hydroelectric was unavailable, more fuel was used. Its use is clearly more expensive than in the past due to higher costs for emissions allowances," ET head Jukka Leskelä said in a statement.
"The EU has finally gotten emissions trading, aimed at encouraging emissions-free energy production, to work. This is good. In Finland, decisions have already been made to invest in several wind parks without subsidies," he added.
Finland still imported much of the electricity it used last year, to the tune of 20 TWh. Leskelä said this is a record-high level by European standards.
"We will get some relief from this when we are able to access more nuclear and wind power, among other sources," Leskelä said.
Renewable energy sources accounted for 47 percent of electricity production last year. The association says that 79 percent was carbon neutral.
Emissions up 15% for energy sector
Carbon dioxide emissions from electricity production climbed by some 15 percent, which the ET blames on the need for more heating in early 2018.
That spurred the use of more high-emission peat to heat city buildings, for instance. Meanwhile last autumn's wet conditions led to lower energy output from wood than usual.
While total emissions from electricity production rose slightly last year, they remain well below the recent peak year of 2010. The ET predicts that emissions from electricity output and district heating will fall by half over the next decade.
Related stories from around the North:
Canada: Arctic Canadian town learns lessons from Alaskan wind farm, CBC News
Finland: Finnish energy sector's emissions dropping sharply: report, Yle News
Norway: The quest to turn Norway's Arctic coast into Northern Europe's wind power hub, The Independent Barents Observer
Russia: Energy shift coming closer in Arctic Russia, The Independent Barents Observer
Sweden: Sweden's solar industry sees bright future despite shrinking subsidies, Radio Sweden
United States: Despite winter darkness, solar power might work better in rural Alaska than you'd expect, Alaska Dispatch News