Arctic Canadian co-operative behind renowned Inuit art program celebrates 60th anniversary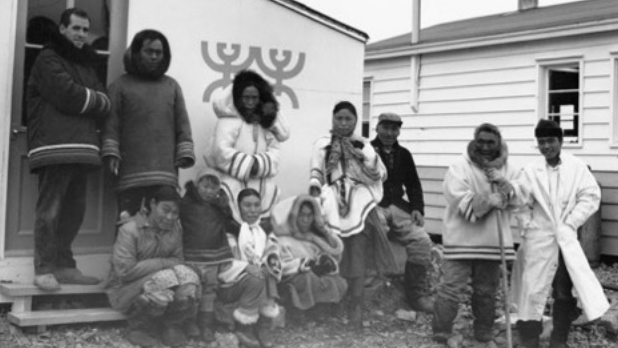 The West Baffin Eskimo Co-operative, the Arctic Canadian business behind the renowned Cape Dorset print program, is marking its 60th anniversary in 2019.
"We're in an Inuit art renaissance," said William Huffman, the marketing manager for the West Baffin Eskimo Co-operative in a telephone interview from Toronto.
"For our 50th anniversary, we looked back to celebrate everything we've accomplished. For this 60th anniversary, we're using it to look forward and celebrate what's ahead for the artists and the print program, as well as the national importance of Inuit art and the international reach that art continues to have."
The beginnings of an art phenomenon
The co-op was established in 1959 in Cape Dorset, an island community off the southwest coast of Baffin Island in Canada's eastern Arctic.
The first annual Cape Dorset print collection was released the same year, made up of images produced by Inuit in the region, who'd been taught printmaking by Canadian artist James Houston after he'd moved to the area.
The Cape Dorset prints of Arctic nature and traditional Inuit life became a hit in the art world and a favourite of collectors. Artists like Kenojuak Ashevak (1927 -2013 ) whose work appeared in the first collection, went on to have an international career spanning decades.
THE PRINTER - Niveaksie Quvianaqtuliaq
In this 2010 conversation with Eye on the Arctic's Eilís Quinn, Kinngait Studios' printer Niveaksie Quvianaqtuliaq explains how he, and his fellow printers, work to create the perfect image and what working on the Cape Dorset print collection has meant to him both professionally and personally.
Over the last decade, the print collection has also featured works by artists exploring contemporary themes like Shuvinai Ashoona's depictions of day-to-day life in Cape Dorset or, images from Jutai Toonoo (1959-2015) whose prints and sculptures often featured abstract images of heads and figures along with words or phrases about social, personal and political issues.
Cape Dorset now has a population of approximately 1400, and the co-op, along with the municipality of Cape Dorset, opened the Kenojuak Cultural Centre and Print Shop in 2018, which houses community and exhibition spaces and printing studios.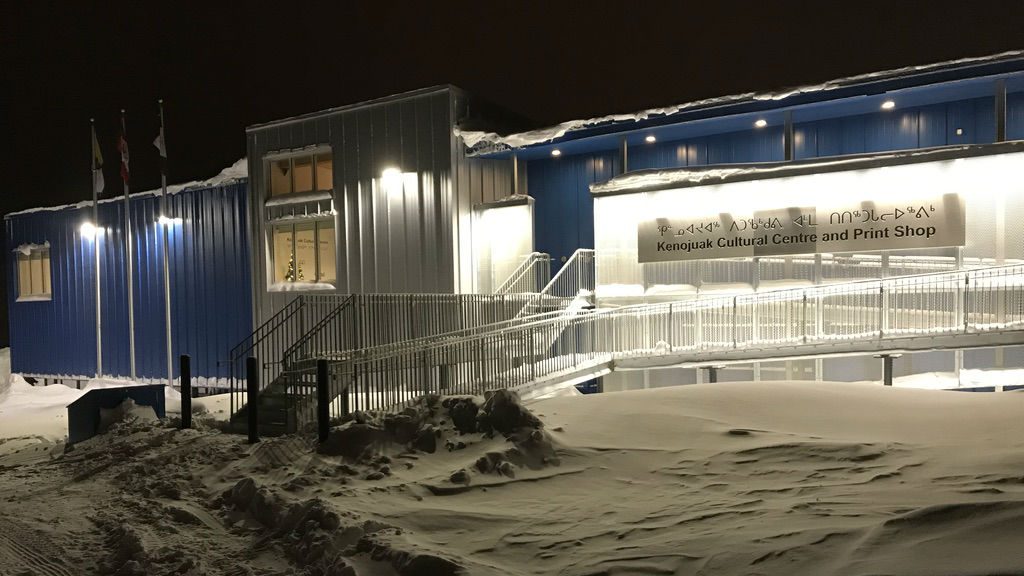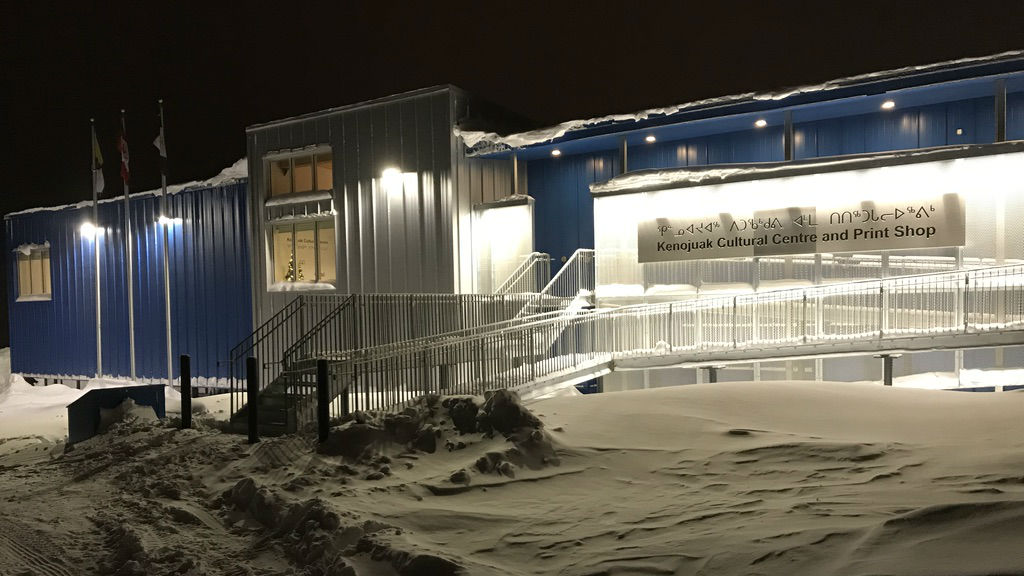 Anniversary program to be announced on Wednesday
The co-op will officially launch its 60th anniversary program at Dorset Fine Arts, the co-op's marketing arm, in Toronto on January 9 with events scheduled throughout 2019.
Upcoming exhibitions include Mapping Worlds, a drawing retrospective from Cape Dorset artist Shuvinai Ashoona at The Power Plant gallery in Toronto, that runs from January 26 to May 12; a fabric exhibition at the Textile Museum of Canada in Toronto in November that will showcase 186 screen-printed fabrics from the archives of the West Baffin Eskimo Cooperative that will be exhibited for the first time; and Kenojuak Ashevak: The Work of a Lifetime, an exhibition that will travel to 10 different venues across Canada featuring rarely seen works from Cape Dorset's preeminent graphic artist.
Commemorative publications, a 60th anniversary microsite and anniversary logo are also planned.
Up-to-date information on anniversary events throughout the year will be posted on Dorset Fine Arts website.
The New Raw
The New Raw: Eye on the Arctic`s 2010 documentary report on the Cape Dorset print program.
Write to Eilís Quinn at eilis.quinn(at)cbc.ca
Related stories from around the North:
Canada: How much does Inuit art contribute to the Canadian economy?, Eye on the Arctic
Greenland: Canadian artist explores Greenland's past, Eye on the Arctic
Finland: Can Arctic Finland lure Hollywood producers?, Yle News
Sweden: Film exploring racism against Sami wins big at Swedish film awards, Radio Sweden
United States: National recognition for 2 Alaska artists, Alaska Public Media