How much does Inuit art contribute to the Canadian economy?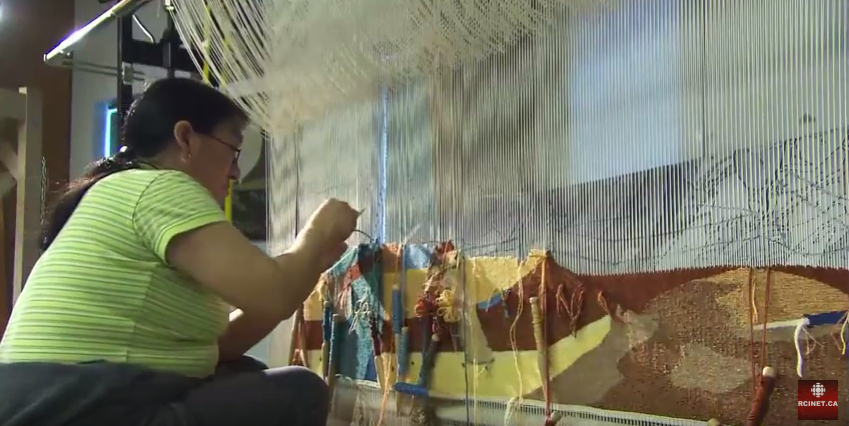 When it comes to economic development in the Canadian Arctic, resource development dominates the headlines.
But a recent report lays out in detail, just how much the Inuit arts economy contributes to the North, and to Canada as a whole.
In 2015 alone, the Inuit art economy contributed $87.2 million to Canada's GDP, according to Impact of the Inuit Arts Economy, commissioned by the federal government and released this month.
"In the less than 70 years since the commercialization of Inuit art began, the production of Inuit arts and crafts has spread across Inuit Nunangat and outside Inuit Nunangat and has found an enthusiastic market across Canada and around the world," it said.
(Inuit Nunangat is a term that refers to Canada's four Inuit regions: the Inuvialuit Settlement Region in Canada's western Arctic, the eastern Arctic territory of Nunavut, Nunavik, in northern Quebec, and Nunatsiavut, in the Atlantic Canadian province of Newfoundland and Labrador.)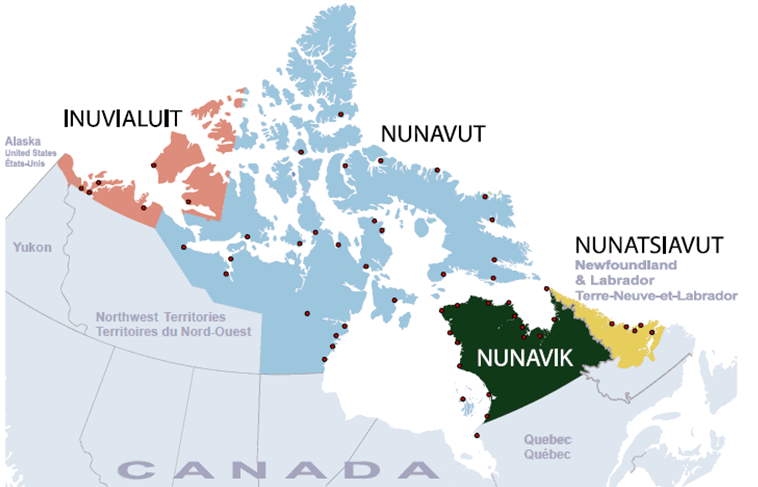 When most people think of Inuit art, they think of carvings or the print collections produced out of communities across what was then Canada's Northwest Territories. (The region was divided in 1999 between the Northwest Territories in the western Arctic, and Nunavut in the eastern Arctic.)
But the report's findings include Inuit art from all mediums including performing arts (where economic impact in terms of GDP was $13.4 million in 2015) and film, media, writing and publishing (which generated approximately $10 million in terms of GDP in 2015).
Arts and crafts important personal income generator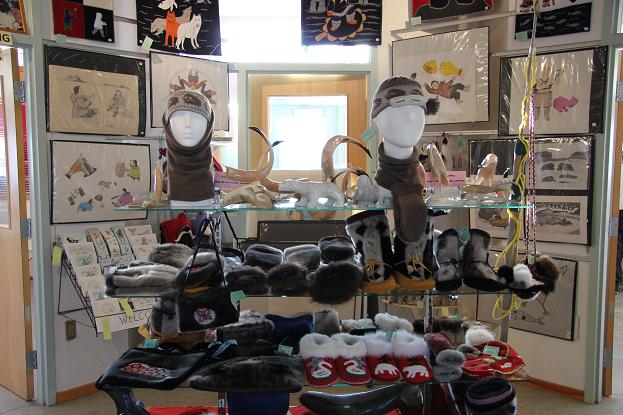 Job possibilities and educational opportunities are limited in most of Canada's Inuit communities because of their small populations and remote, fly-in locations.
Visual arts, particularly carvings and crafts, have long been a way to generate personal income and to work flexible hours, something important to the lifestyle of subsistence hunters.
Arts and crafts are responsible for 2,700 full time jobs, the report said, with the majority of those positions found in Canada's four Inuit regions.
But an estimated 13,650 Inuit artists are involved in arts and crafts production in Canada, the report said.
Of those, 4,230 artists produced their work as a way to generate income while the remaining 9,420 artists produced works for personal use or for use in their communities.
"This level of participation, including the artistic contributions of 9,420 individuals whose artistic objectives do not include earning money, is indicative of the continued importance of art in Inuit culture today," the report said.
Will earning power of Inuit women increase?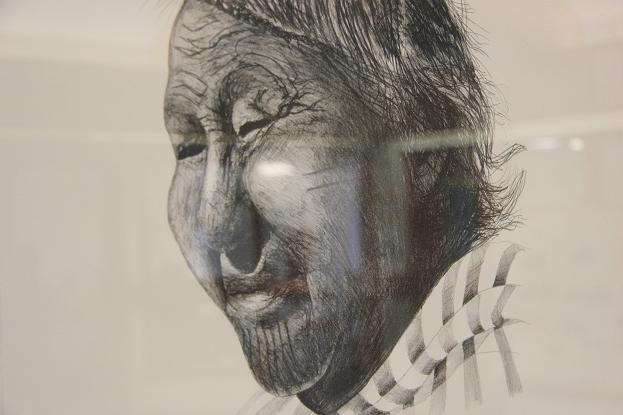 Many of Canada's big name Arctic artists are Inuit women: Kenojuak Ashevak from Cape Dorset, Nunavut; Helen Kalvak from Ulukhaktok , Northwest Territories, and Jessie Oonark, from the Baker Lake area of Nunavut.
But when it comes to arts and crafts production, men still make more than women, the report found.
"Men tend to produce carvings and jewellery, art forms that dominate the traditional retail and wholesale markets, whereas women tend to produce more sewn goods and textiles," the report says.
"Although sewn goods and textiles have taken on a larger role in the wholesale and retail market, they constitute a much smaller proportion of the overall retail and wholesale trade, as they are less profitable than carvings and jewellery."
However, the increase in online sales could help level the playing field, the report  says.
"Retail and particularly wholesale trade are in retreat, while direct-to-consumer sales are increasingly important. Sewn goods and textiles dominate the direct-to-consumer trade, particularly in fast-growing, online direct-to-consumer sales, and so Inuit women can expect to see their relative earning power increase."
The report was prepared by Big River Analytics for Indigenous and Northern Affairs Canada (INAC).
A summary of the report can be found on INAC's website.
Video Section
To view Eye on the Arctic's in-studio interviews with Inuit artists from across Canada, visit our special video section:
The art and artists of Canada's Arctic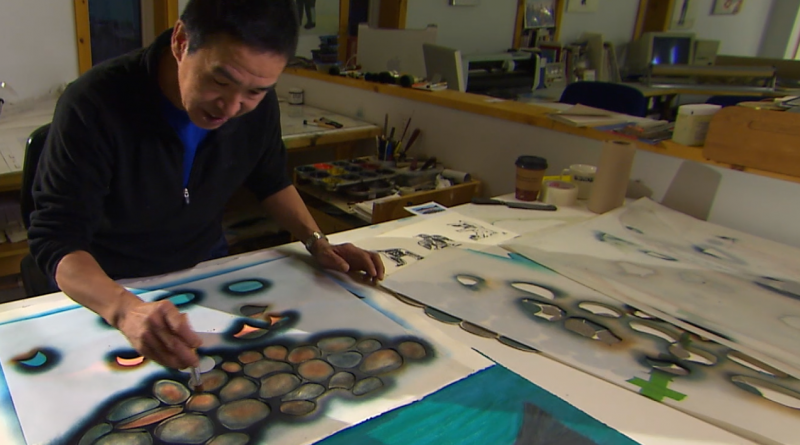 Write to Eilís Quinn at eilis.quinn(at)cbc.ca 
Related stories from around the North:
Canada:  Inuit Art Foundation takes over art certification from Canadian government, Eye on the Arctic
Finland:  London gallery offers multimedia Sámi art, Yle News
Greenland: Canadian artist explores Greenland's past, Eye on the Arctic
Russia: Karelian art on show in Russia, Yle News
Sweden:  Swedish Sámi visual artist shaping climate changes, Radio Sweden
United States:  'I Am Inuit' goes from Instagram to museum in Anchorage, Alaska, Alaska Public Radio Network