Residents in northern Canadian territory to get carbon tax rebates
The first carbon tax rebate cheques will be in the mail starting this October in Yukon, and every person will get $43. The next payment will come in April 2020, also for $43 per person.
After that, individuals — regardless of age — will get four payments annually, and those payments will grow as the carbon tax increases. Yukoners in rural communities will also see a 10 per cent supplement on every payment.
Details of the territorial government's proposed rebate plan were presented on Thursday, a little less than six months before the federal carbon tax comes into effect, on July 1. The government is asking for public feedback on the rebate plan until Feb. 4.
"We have designed a rebate model that returns revenues collected to Yukoners. We've been clear that this was our intention, and today's rebate model follows through on those commitments," said Premier Sandy Silver.
"The proposed model presented today returns 100 per cent of money collected by the federal government to Yukoners, without growing the territorial government."
Silver made carbon pricing a central plank in his 2016 election campaign, pledging that all money collected would effectively be returned to Yukoners.
Rebates will also be paid to businesses, First Nations governments, and municipalities, but the value of those may be more variable. For example, businesses will receive the rebate annually as a tax credit, based on its assets that consume or offset the consumption of fossil fuels.
Businesses will also receive higher rebates and additional tax credits for investing in green technology. The first rebate payments for businesses will go out in 2020, based on their tax filings for 2019.
Municipal and First Nations governments will also receive their first payments more than a year from now — Apr. 1, 2020 and on Mar. 31, 2020, respectively — but the government says the details of those payments are still being worked out.
The territory estimates individual Yukoners will collectively pay about $3.41 million in carbon tax for the first year, while rebates will total about $3.51 million. Businesses are similarly expected to pay less than they receive back. That trend will continue even as the carbon tax increases in subsequent years, the government says.
Government officials say Yukoners will be getting more money back because tourists, the federal government and territorial governments will pay the tax, but receive no rebates.
No evidence plan will work, opposition says
"We're happy to see that they've announced something," said Yukon Party MLA Brad Cathers, after hearing the plan.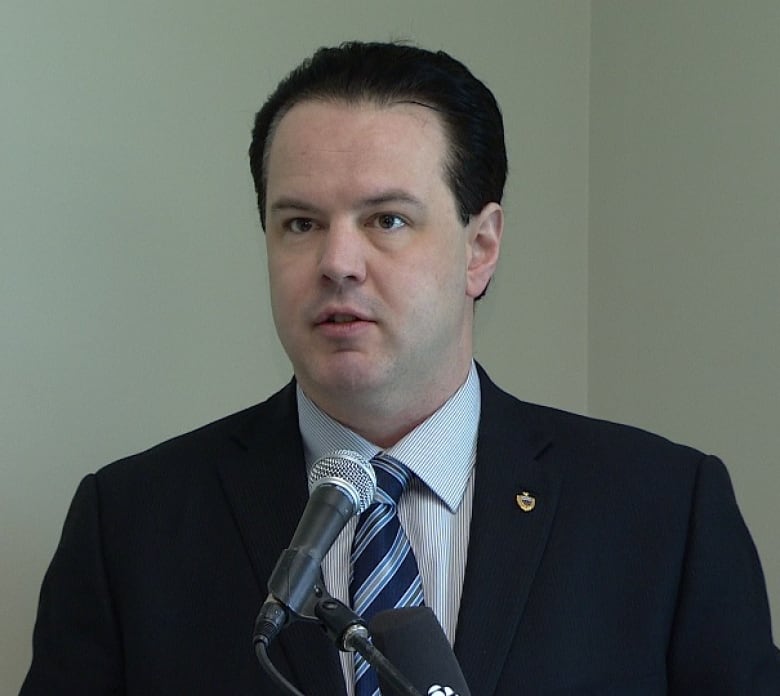 "Even with this announcement today, we see the government unable to explain how it will reduce emissions, but Yukoners of course will pay for this experiment," he said.
"There's no evidence that their plan has worked, they have not done studies to assess how it will impact a number of sectors of the Yukon economy."
Government officials acknowledge that they're dealing with a lot of estimates and unknowns, especially as they look further down the road.
"We believe that businesses will not have to put their prices up too much in response to the imposition of a carbon tax, because of this rebate," said Katherine White, deputy minister of finance.
"However, we could see some prices on some goods and services go up — that's one of the reasons we disproportionately rebate individuals."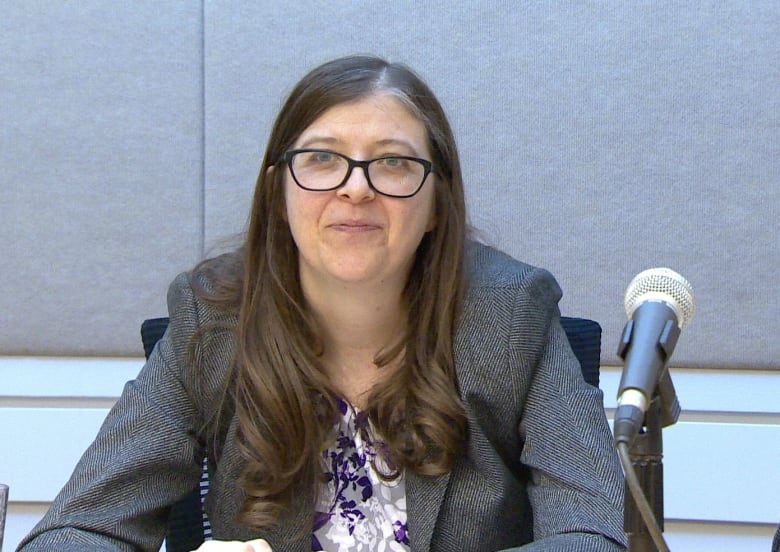 She also expects that businesses will have a stronger incentive to reduce emissions, and invest in greener technologies. Officials will need to "ground-truth" their predictions in a few years, White said.
The premier, though, has no doubt the plan will work.
"Putting a price on carbon has been internationally recognized as one of the most impactful way of reducing emissions," he said. "Our current business-as-usual situation [means] emissions are not being reduced.
"Yukon is standing on the right side of history in supporting this important work, and that we are joining fellow Canadians in taking action on climate change."
Related stories from around the North:
Canada: Canadian Chamber of Commerce backs carbon pricing, but not for the North, CBC News
Finland: Rise in overseas flights harms climate more than driving, report shows, Yle News
Norway: When a town in Arctic Norway transforms into "the world's northernmost Chinatown", Cryopolitics Blog
Russia: Moscow tries to adapt to a fast-warming Arctic, The Independent Barents Observer
Sweden: Growing climate protest movement is "saying no to human extinction", Radio Sweden
United States: New study predicts 'radical re-shaping' of Arctic landscape by 2100, CBC News