Nuclear watchdog greenlights Olkiluoto 3 reactor in western Finland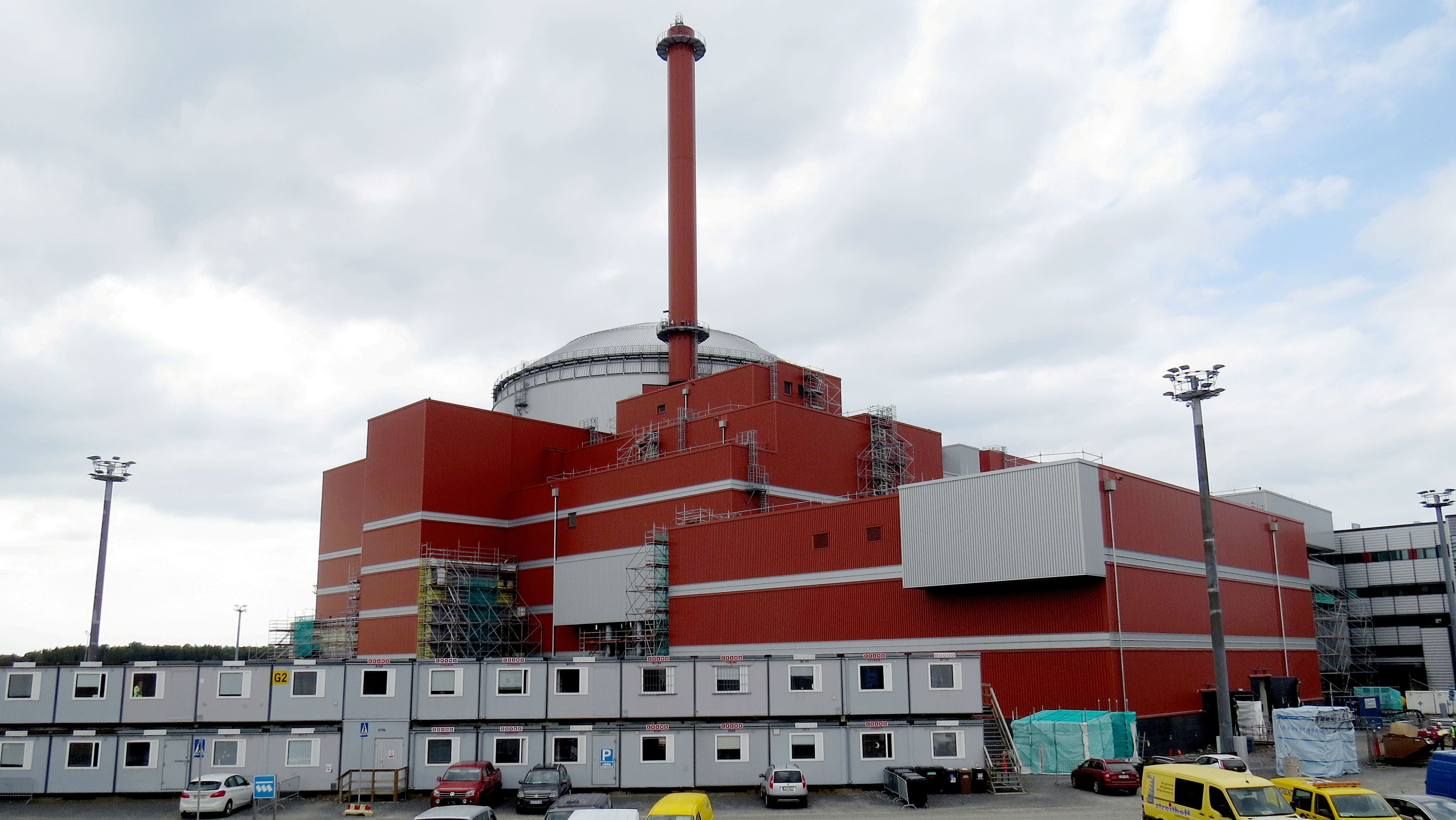 The Finnish Nuclear Safety Authority (Stuk) announced on Monday that the government may issue an operating permit for the Olkiluoto 3 nuclear reactor through to the year 2038, even though the facility still faces unresolved safety issues. The facility is located on the island of Olkiluoto off the western coast of Finland and owned by the Industrial Power Corporation (TVO).
The reactor has been dogged by construction delays, cost overruns and tit-for-tat lawsuits between the Finnish nuclear utility TVO and the majority French nuclear contractor Areva.
The nuclear plant was originally due to power up in 2009, however production has been pushed back to 2020, 11 years behind schedule. Stuk's announcement on Monday therefore marks a major step forward for the facility as the Finnish government will rely on the evaluation in its decision over whether or not to grant a final operating licence.
"STUK has assessed, besides the technical and structural safety, also the preparedness of Teollisuuden Voima's organization and employees to operate the plant safely," the agency said in a statement.
The nuclear watchdog issued its statement on condition that TVO conduct periodic safety appraisals by the end of 2028 and send them to Stuk for approval.
Government is expected to decide on the plant's operation in two week's time.
More safety work to be done
While Stuk concluded that Olkiluoto 3 is safe to operate, the report included critical measures that would have to be implemented prior to the facility receiving a loading permit for the nuclear fuel and before it can be connected to the national power grid.
Test operations in early 2018 uncovered an anomaly in the reactor. Stuk called on TVO to take steps to suppress vibration in the pressuriser surge line of the primary circuit before loading fuel in the reactor.
TVO has suggested two different technical solutions and said that it will inspect plans for the eventual solution before supervising the work and verifying its quality before fuel loading can take place.
Construction began in 2005
Construction of the French-German EPR pressurised water reactor began in 2005. It is among the world's largest nuclear reactors at a rated output of 1,600 megawatts.
Olkiluoto 3 is projected to meet about 15 percent of Finland's total electricity demand when fully operational.
Related links from around the North:
Canada: Test clean energy solutions in south before implementing them in Arctic communities: report, Radio Canada International
Finland: Nuclear power plant in northern Finland delayed four years to 2028, Yle News
Norway: Rising nuclear activity in Arctic Europe prompts Norway to update disaster plans, The Independent Barents Observer
Russia: Floating nuclear power plant bringing economic revival to Arctic Russian town, The Independent Barents Observer
Sweden: How Stockholm's biggest solar cell complex came to be, Radio Sweden