Ottawa announces $7.46 million boost for two marine protected areas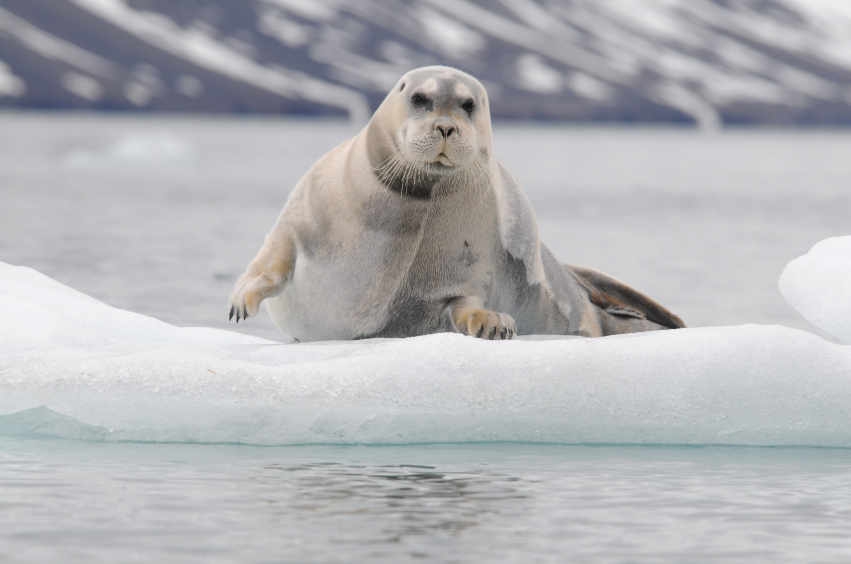 The federal government is giving $7.46 million towards the co-management of two marine protected areas in Canada's western Arctic, it announced Friday.
Tarium Niryutait and Anguniaqvia niqiqyuam Marine Protected Areas are both located in the Inuvialuit Settlement Region, a region which straddles the northernmost parts of Canada's Northwest Territories and Yukon. 
Both protected areas are co-managed with the Inuvialuit, the Inuit of the region.
"Our government is continuing to work together with Indigenous partners, including Inuvialuit, to help address the impacts of climate change in the Arctic and North, based on their priorities," Dan Vandal, Canada's minister of Northern Affairs, said in a statement. 
"Co-management of marine protected areas informed by Indigenous Knowledge will allow for a stronger, healthier, and more sustainable Arctic and North."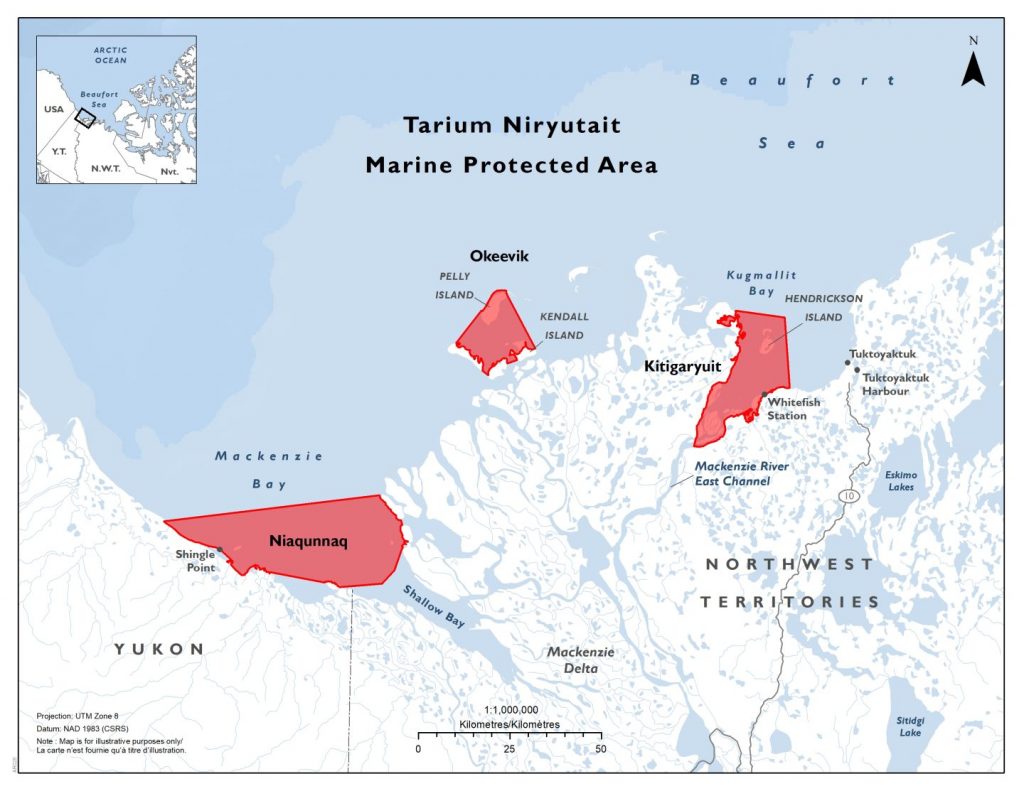 The Tarium Niryutait marine protected area was created 2010 and was the first Arctic marine protected area in Canada.
It measures 1,750 square kilometres and is an important habitat for beluga whales and waterfowl and seabirds.
The Anguniaqvia niqiqyuam marine protected area was created in 2016.
It measures 2,358 square kilometres.
When it's open water, the area is an important spawning location for fish like Arctic char.
In winter, the area is an important habitat for bearded and ringed seals, as well as polar bears.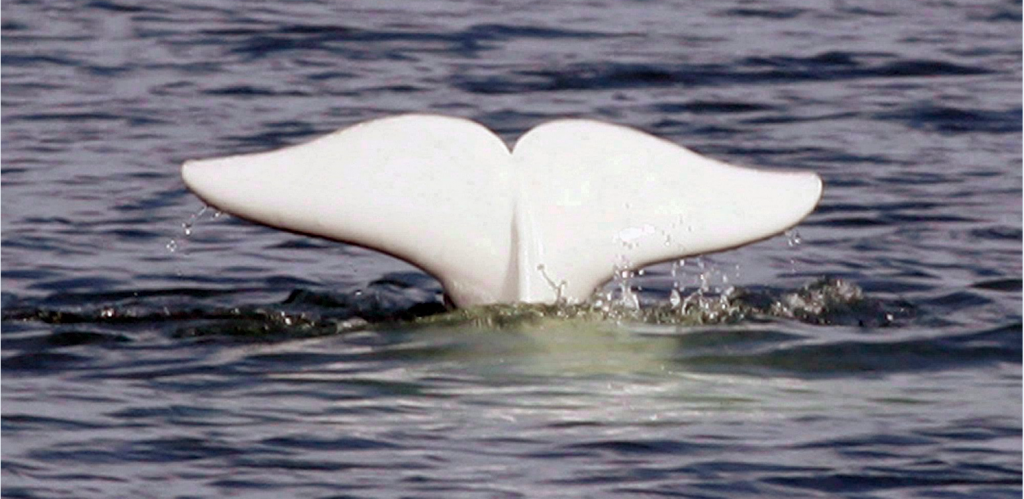 Herb Angik Nakimayak, the chairperson of the Fisheries Joint Management Committee, says co-management means Indigenous knowledge can help preserve the areas for future generations.
"Our waters are alive and provide a source of food, travel routes, traditional economy and livelihood. Inuvialuit knowledge is key to ensuring that we protect the land and waters in the ISR today and for future generations," he said.
"The communities that manage and co-manage the MPA's projects are a prime example of strong Indigenous leadership, led by principles of inclusion of science and Indigenous knowledge."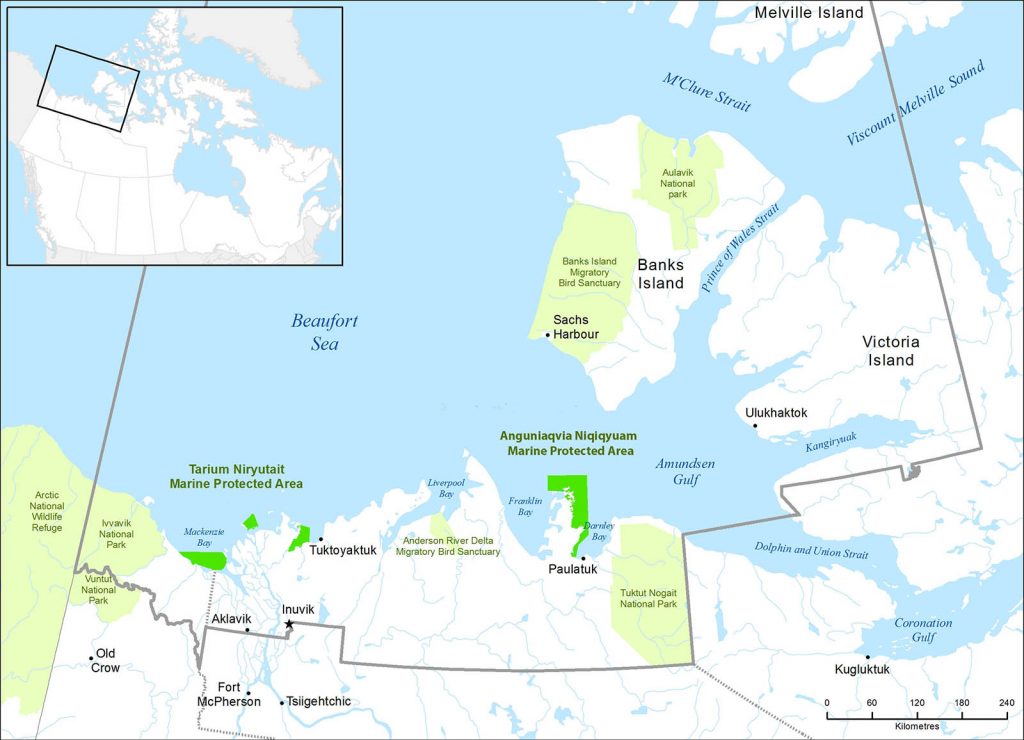 Write to Eilís Quinn at eilis.quinn(at)cbc.ca
Related stories from around the North:
Canada: Feds and Inuit gov in Atlantic Canada sign MOU to explore feasibility of new Indigenous protected area, Eye on the Arctic
Russia: Novatek's new Arctic license areas located in protected nature reserve, The Independent Barents Observer