Public hearing on oil and gas development in eastern Arctic begins in Iqaluit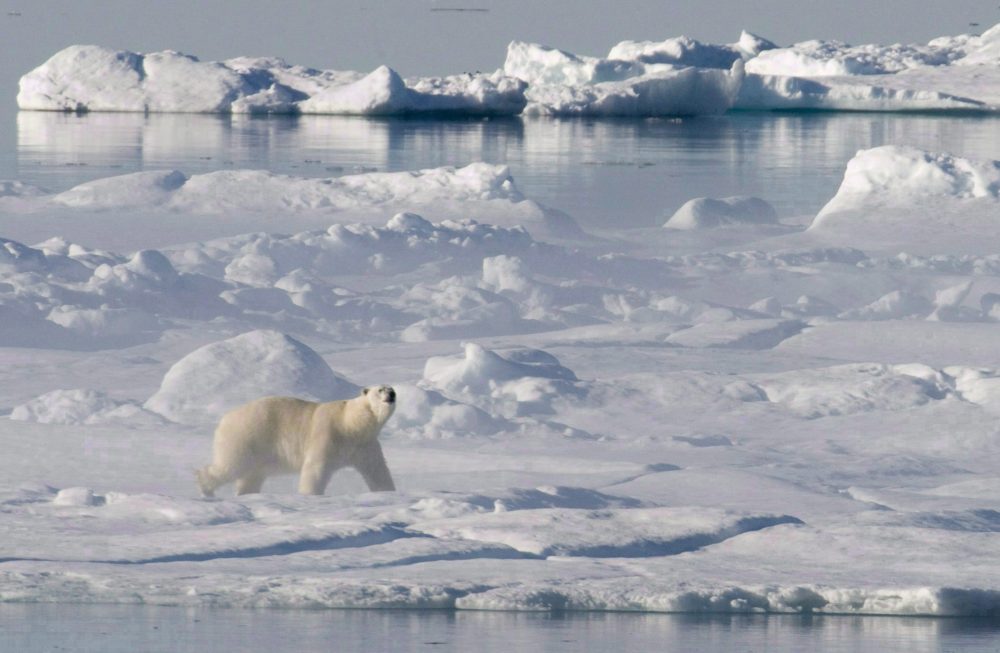 The final round of public hearings on potential oil and gas development in the Canadian waters of Davis Strait and Baffin Bay, between northeastern Nunavut and western Greenland, got underway in Iqaluit Monday morning.
The meeting is part of a strategic environmental assessment being conducted by the Nunavut Impact Review Board (NIRB) to prepare a report and a list of recommendations that will be presented to the federal government.
The meeting, which is scheduled to run until March 22, will hear from members of the public, various Inuit organizations and government agencies about potential oil and gas development in one of the Arctic's most productive marine environments.
The strategic environmental assessment (SEA) will look at various scenarios of potential oil and gas activity in the region – from exploration and development to full-scale production – as well as potential benefits and drawbacks for the affected Inuit communities and the marine environment they depend on for much of their food source.
No specific oil and gas projects contemplated
"It is important to note that the commencement of the SEA does not mean that any specific oil and gas activities are currently being contemplated in Baffin Bay and Davis Strait," NIRB said in its project assessment.
"Unlike project-specific assessments undertaken by the NIRB, the SEA will not be focused on a proposed development project but, instead, will identify the types of oil and gas development activities that could be proposed for Baffin Bay and Davis Strait, evaluate existing information, and examine issues associated with possible development types," the document said.
The final report produced by the NIRB at the conclusion of the SEA will be provided to the Minister of Intergovernmental and Northern Affairs and Internal Trade for consideration and will inform the five-year review of the Liberal government's decision to declare a moratorium on all new offshore oil and gas projects in the Canadian Arctic, according to the document.
Offshore drilling moratorium to be revisited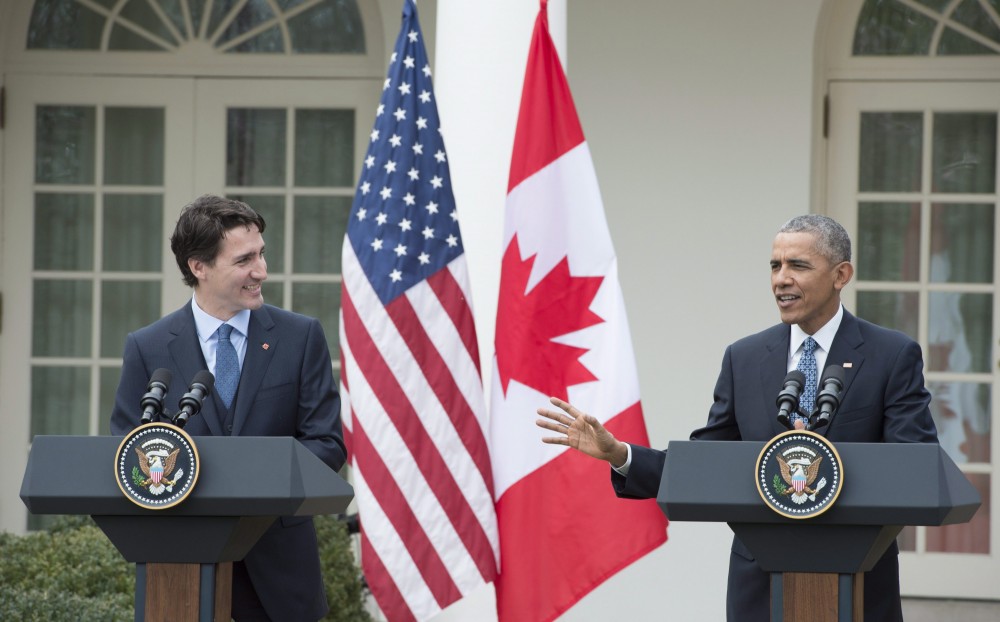 In 2016, Prime Minister Justin Trudeau and then-U.S. president Barack Obama jointly announced an indefinite moratorium on all Arctic offshore energy exploration, subject to a review every five years.
In one of his first moves as the newly elected president of the United States, Donald Trump announced plans to reverse the Obama policy and open the American Arctic to drilling.
In October of 2018, Liberal government said it is open to talks with territorial governments, industry, and Indigenous governments and communities on the future of offshore oil and gas development in the Canadian Arctic, raising hopes among some that Ottawa is ready to review its ban on offshore drilling.
"We believe that the current moratorium on offshore oil and gas development should not be lifted in Baffin Bay and Davis Strait without regional and Inuit consent," said Chris Debicki, vice president of Oceans North, a Canadian conservation group that follows the environmental assessment closely.
"I think if history is any indication, development proposals for oil and gas in Nunavut and in the Arctic that proceed too quickly without that local success have resulted in various degrees of conflict. And that's in no one's interest."
None of the conditions that had prompted Inuit associations and organizations to call for a moratorium on offshore drilling in the Arctic have changed, Debicki said.
"As it stands communities don't stand to directly benefit from subsurface hydrocarbon extraction," Debicki said. "They have no additional economic incentive at this point and from our understanding of the state of the technology, nothing has changed to suggest that it is safer now to drill in remote, harsh and icebound environments."
Risks remain very high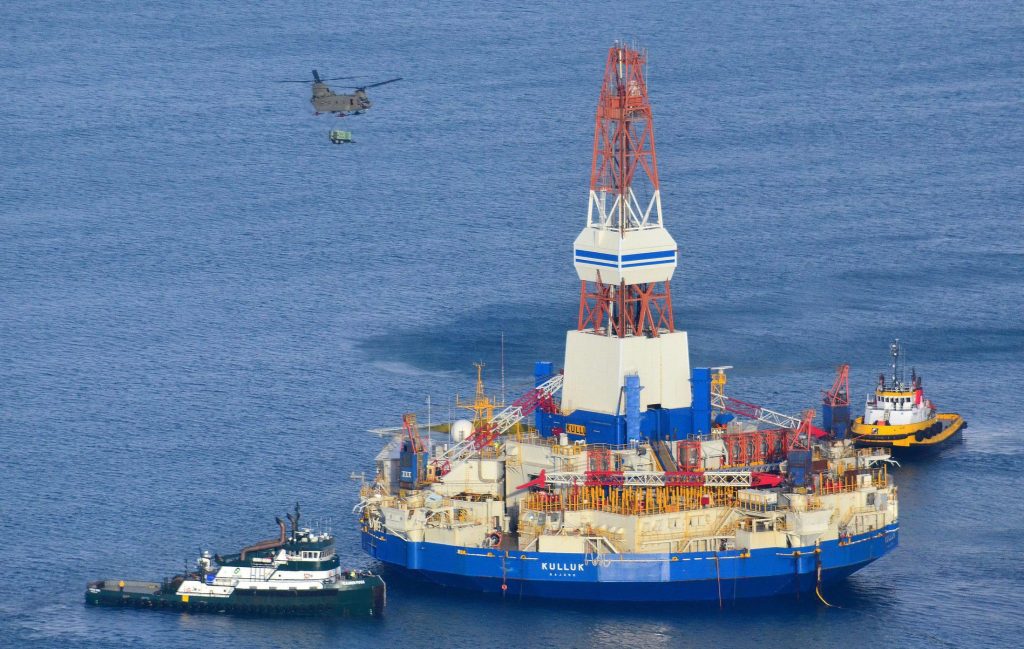 The technology to stop a catastrophic oil spill or to recover spilled oil in ice environments simply does not exist, Debicki said.
"I can't really imagine that there will be public support for lifting that moratorium in Arctic communities," he said.
Debicki said unlike the early 2000s, there also doesn't seem to be any industry pressure to develop hydrocarbons in the Canadian Arctic.
There is an oversupply of oil and gas in North America thanks largely to the shale oil and gas revolution in the U.S., Debicki said.
Heather Exner-Pirot, a researcher who specializes in northern development issues, said as long as prices for oil remain low, energy companies have very little incentive to invest in risky Arctic projects, especially in the eastern Canadian Arctic.
Even if the federal moratorium is lifted, the Baffin Bay and Davis Strait area, stretching for more than 1,300 kilometres, will remain one of the most challenging environments for offshore drilling, Exner-Pirot said.
"Compared to the Barents region or parts of Alaska, there is a lot more ice in this area, so it will be more expensive, more dangerous and more risky then almost in any other part of the Arctic," Exner-Pirot said.
Related stories from around the North:
Canada: Oil production returns after two-year pause in Norman Wells, northern Canada, CBC News
Norway: Norway's giant Oil Fund to sell billions in energy sector stocks, The Independent Barents Observer
Russia: Russia's Rosneft considering pipeline to boost shipping on Northern Sea Route, The Independent Barents Observer
United States: Drilling opponents in U.S. House launch bill to close ANWR, Alaska Public Media