Long format – Rescue services in Arctic Norway not ready for Svalbard cruise boom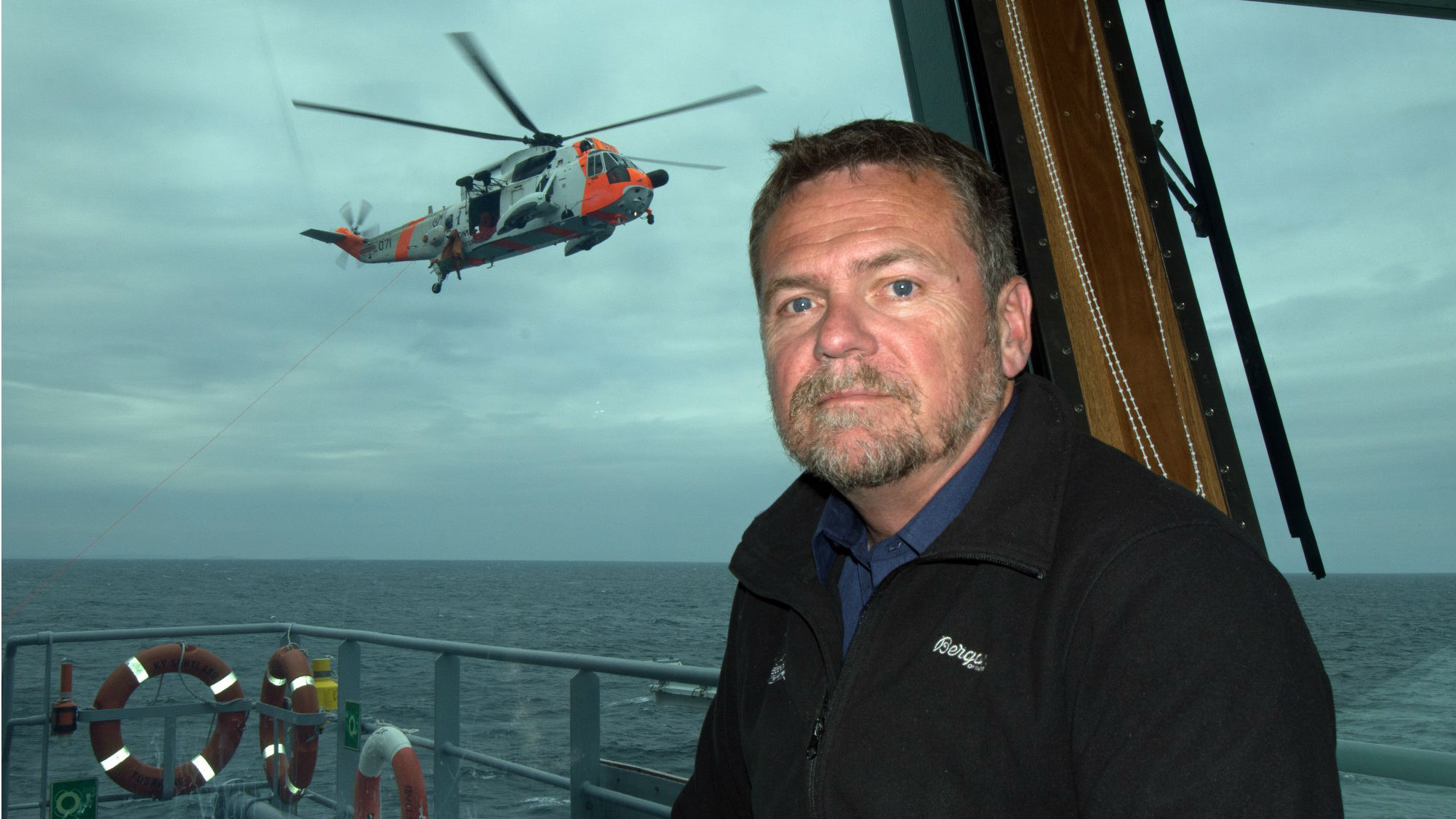 "We will never be able to have a 100 percent rescue preparedness around Svalbard," says Bent-Ove Jamtli, Director of the Joint Rescue Coordination Centre of North Norway. He calls on the cruise operators themselves to carry life-saving equipment for mass evacuation in cold climate.
Next summer season will come with a boost in explorer cruises the Arctic has never seen before. Crowds of wealthy paying tourists, mostly pensioners, will be sailing through partly uncharted waters with rugged environment at the end of the world, the home of the polar bears.
At least 26 expedition ships offer voyages to the northern and eastern icy waters of Svalbard in the period of June to August 2020, according to a review by the Barents Observer of the cruise companies' own itineraries.
In addition comes the larger cruise vessels, some with thousands of passengers. While the big ships stay along the ice-free west coast of Spitsbergen, the expedition ships offer more unique exploring voyages north and east of the archipelago for the 2020 season. That worries Norwegian rescue units.
"Common phrases in brochures say passengers will explore places 'few have been before' and 'remote and rarely visited.'"
More than before, expedition ships sailing to Svalbard include a hope for full circumnavigation in their 2020 itineraries. For ships with the lowest ice-classes, possible destinations east of Spitsbergen may vary depending on ice and weather.
Although mid-summer, drift-ice is common both north of Svalbard, in the Hinlopen Strait and in the bays around Nordaustlandet and towards the remotest Kvitøya. Being the easternmost destination for making zodiac landings on the archipelago, the ice cap covered Kvitøya is also furthest away from rescue helicopters stationed in Longyearbyen. Tourism is expanding Arctic frontiers of human activities. The differernce between today's cruiseship travelleres and historic Arctic explorers like Fridtjof Nansen and Hjalmar Johansen is obvious; their ability to survive if left alone when unplanned things happen.
Among those sailing to Kvitøya next summer is Oceanwide Expeditions' MS Hondius with 174 passengers and a crew of 72 and Hurtigruten's MS Spitsbergen with 150 guests and a crew of 75. Both ships are built for polar waters, holding ice class PC-6.
Marketed as "The Ultimate Expedition", Hurtigruten will circumnavigate Svalbard four times from late June to mid-August 2020, including Kvitøya, ice and weather permitting. In September MS Spitsbergen sails even deeper into the Arctic with two voyages to Russia's Franz Josef Land.
Are cruise operators well prepared?
Rune Thomas Ege, vice president of communication at Hurtigruten, says the company's expedition ships have survival equipment and means for maintaining the safety for passengers and crew in case of emergency when sailing in far remote areas.
"Before we start operations in new areas, we make thorough risk assessments of all conceivable and unthinkable scenarios," Ege says and adds that the tour operator has gained experience from more than 125 years of year-around sailing in polar waters.
"Our expedition ship has equipment for assuring subsistence for guests and crew for a minimum of five days. In the areas we are sailing, help is expected to be in place in less time than that," he says.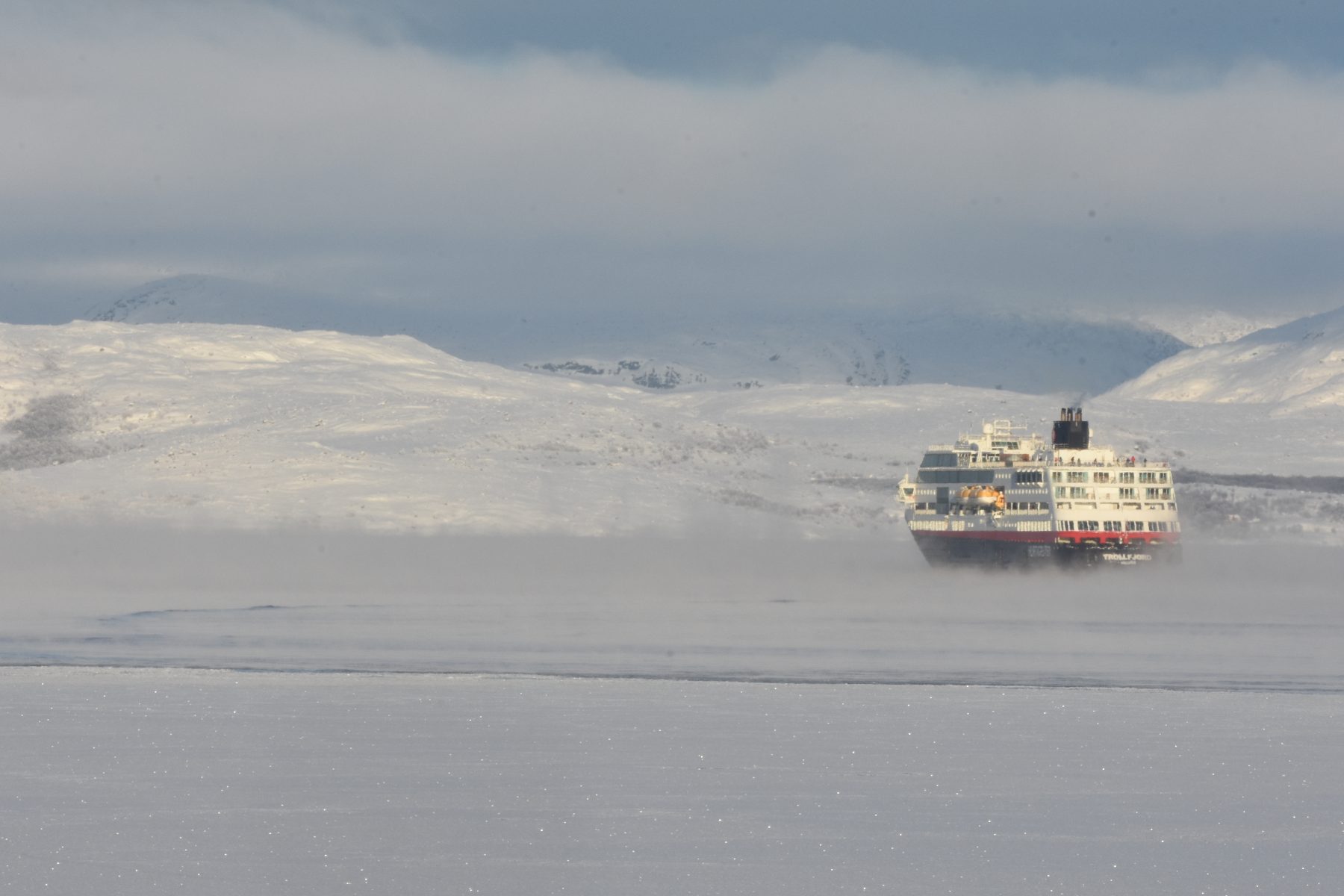 Director Bent-Ove Jamtli with Hovedredningssentralen in Bodø, the Joint Rescue Coordination Centre of North Norway, is clear that other expedition ships could be the best help available if emergencies occur.
"We are not ready for this," Jamtli explains. High number of passengers, long distances, cold weather and difficult communication means make rescue operations much harder in the high Arctic than other places. "We will never be able to offer a 100 percent rescue preparedness around Svalbard."
"Expedition ships sailing into these waters must bring their own survival gear sufficient to keep passengers and crew alive until rescue arrives," Jamtli says and points to the five days limit set by the International Maritime Organization's Polar Code that came into effect in 2017 for ships sailing in the Arctic.
"Other cruise ships are likely the nearest assistance available if evacuation should be needed."
So, when risk of accidents increases with more and more ships sailing deeper into Arctic uncharted waters, it is the same ships that provide the best emergency preparedness.
Best safety measure would be if two-and-two ships sail together, but since it is a goal in itself to give passengers a feeling of exploring nature and wildlife where few others have been, the guides try to avoid sailing the same places at same time. Also, most expedition ships plan itineraries years in advance so coordinating with others could be difficult.
Up to 26 expedition ships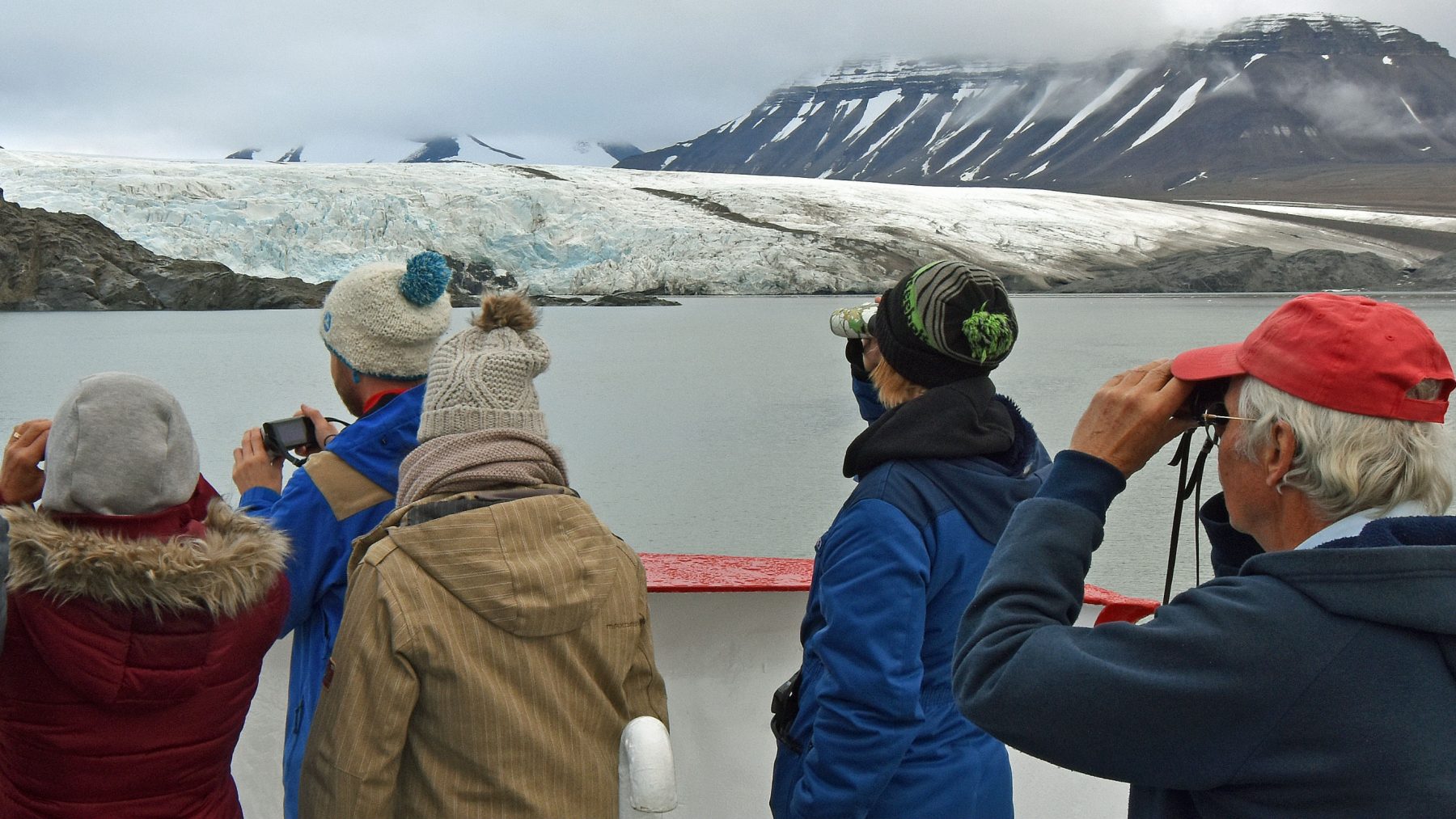 According to the review made by the Barents Observer for the season June to August 2020, as many as 26 high-standard expedition ships will be exploring the fjords, cliffs and glaciers at Svalbard.
Fortunately, all carry their own fleet of zodiacs for easier landings. A few even bring their own onboard helicopter.
Expedition cruises target the high-end market. $10- to 20,000 for a two-week voyage around Svalbard are normal start prices depending on standards. Some of the newly-built vessels having their Arctic maiden voyages next summer bring a luxury hard to imagine; world-class restaurants, spa- and swimming pools, piano bar and overwhelming suits with private butler.
One agency writes: "Watch the icebergs from your suite, or spot bears and whales from your private balcony. Relax in the spacious restaurant while dining on sumptuous meals, and still spend your days out exploring the stunning scenery."
Another ship making port call to Longyearbyen to pick up passengers flying in with charter from Oslo in July next year is the 6-stars "Scenic Eclipse". Marketing itself with "the World's first Discovery Yacht takes you to previously inaccessible locations in miraculous luxury," the ship even brings its own submarine for passengers to explore Arctic underwater marine life. With 228 passengers and a crew of 178, the ship will first sail north to 80 degrees before continuing across the Greenland Sea to the fjords at North East Greenland national park.
Uncharted waters
Spotting a polar bear or two is a definite highlight for any tour around the Svalbard archipelago. The bears are hunting seals from the sea-ice and with retreating ice caused by climate change, new previously uncharted waters open for navigation.
Since 1993, there have been 25 groundings by passenger ships at Svalbard. The last in June this year, when all passengers were safely evacuated from the small sailing ship Rembrandt van Rijn in Borebukta, a few hours north of Longyearbyen.
Bent-Ove Jamtli says the Polar Code requirements are good, but "there is still a long way to go before all ships have onboard life-saving equipment adequate for cold climate."
The Joint Rescue Centre of North Norway is partner in Arctic Security and Emergency Preparedness Network (ARCSAR) where one aim is to test and develop new equipment. There are no easy answers to how to keep people in stress warm for days in a liferaft when temperatures outside are freezing cold.
Few believe a 70-year old person could make it through the five-days required by IMO's Polar Code.
Stakeholders from all eight Arctic coastal states participate in the EU-funded project, where increased cruise traffic is highlighted as a main reason for concern. Emergency preparedness is not an isolated challenge for Svalbard. Expedition ships and larger cruise vessels are on northbound voyages all around the circumpolar Arctic; in Alaska, around Greenland and Iceland, towards Russia's Franz Josef Land, even along the Northwest- and Northeast passages are tourists watching the spectacular views from on board expedition ships.A cou
Near misses
A recent engine breakdown in stormy weather on the Viking Sky outside the west coast of Norway became a serious wakeup call for rescue resources. With 1,373 people on board, the cruise ship was only a few minutes from drifting to shore when the crew finally managed to have the engines running again. Then, six helicopters flying in shuttle between the ship and land had managed to evacuate about 470 of the passengers over a period of 19 hours. The incident happened in an area of Norway with many helicopters available and short distance to medical reception centers on shore where hundreds of Red Cross volunteers, doctors and other emergency response units where scrambled on short notice.
Luckily, there were no fatalities, but search- and rescue authorities got a serious new insight into how a possible catastrophe scenario could develop. What if something bad happens with a cruise ship full of elderly passengers further north, or in worst case; at Svalbard?
In late December last year, the rescue crew on the two helicopters operated by the Governor on Svalbard performed a mission near the edge of possible. The Norwegian trawler Northguider called 'Mayday' after it ran aground at about 80 degrees North in the Hinlopen Strait. Taking in water caused the ship to heel over and the crew of 14 prepared to jump over board in the icy water. It was polar dark, about -20°C and there were strong winds in the area. The helicopters arrived on site about two hours after the captain via a bad radio-connection called for help. All 14 were lifted on board and brought safely back to Longyearbyen in a flight where the fuel tanks would have run empty if the distance had been a few minutes longer.
That is the big difference between a rescue mission in the high Arctic compared to coastal areas on mainland Norway; a person is not saved when brought to shore from a ship in distress. At Svalbard, a person would become dangerously cold within a few hours. Not least to take about the polar bear danger. If another ship is nearby, and the seas are calm, evacuation is manageable. If other ships are a day or two away, and there are hundreds of people in need of evacuation, helicopters from Longyearbyen will hardly be able to do the rescue mission alone.
The Governor of Svalbard's two Super Puma helicopters can each take a maximum of 20 people at time.
Preparing for a mass rescue operation
Norwegian authorities are well aware that the risk of serious accidents increases year-by-year as ship traffic up north grows. Preparedness improves, plans are made and exercises get more realistic.
Earlier this spring, the Governor's rescue teams together with Norway's largest coast guard ship, the icebreaking capable KV Svalbard, conducted a large-scale evacuation exercise in Isfjorden, a so-called Mass Rescue Operation with 100 people being airlifted from the ship.
"It was a highly valuable exercise, conducted according to our plans," says Police Chief Inspector Espen Olsen to the Barents Observer. Olsen, though, underlines that the exercise was well planned and happened without time pressure, it was good weather and the people involved where highly motivated and in good physical shape.
"There should not be too many variables before such an operation would become significantly more demanding," Olsen makes clear.
He explains that the biggest challenge is hypothermia. "Even in summertime here at Svalbard, people are quickly cooled down if they don't have equipment or expertise to take care of themselves."
"The biggest challenge is hypothermia."
Espen Olsen
The Svalbard exercise also revealed that some rescue equipment does not work as well as expected, the Police Chief Inspector tells and admits that emergency preparedness at Svalbard until now has not been sized for large scale events.
"The preparedness at Svalbard is good, but will really face a hard challenge if a serious accident happens with an expedition ship with 200 passengers or a cruise ship with thousands of passengers."
Espen Olsen says the Governor has established a good cooperation with the operators of expedition ships, working together to find good solutions.
"The answer isn't necessarily just a boost to rescue services' capacities, but that the industry itself increased its ability to prevent and deal with serious incidents."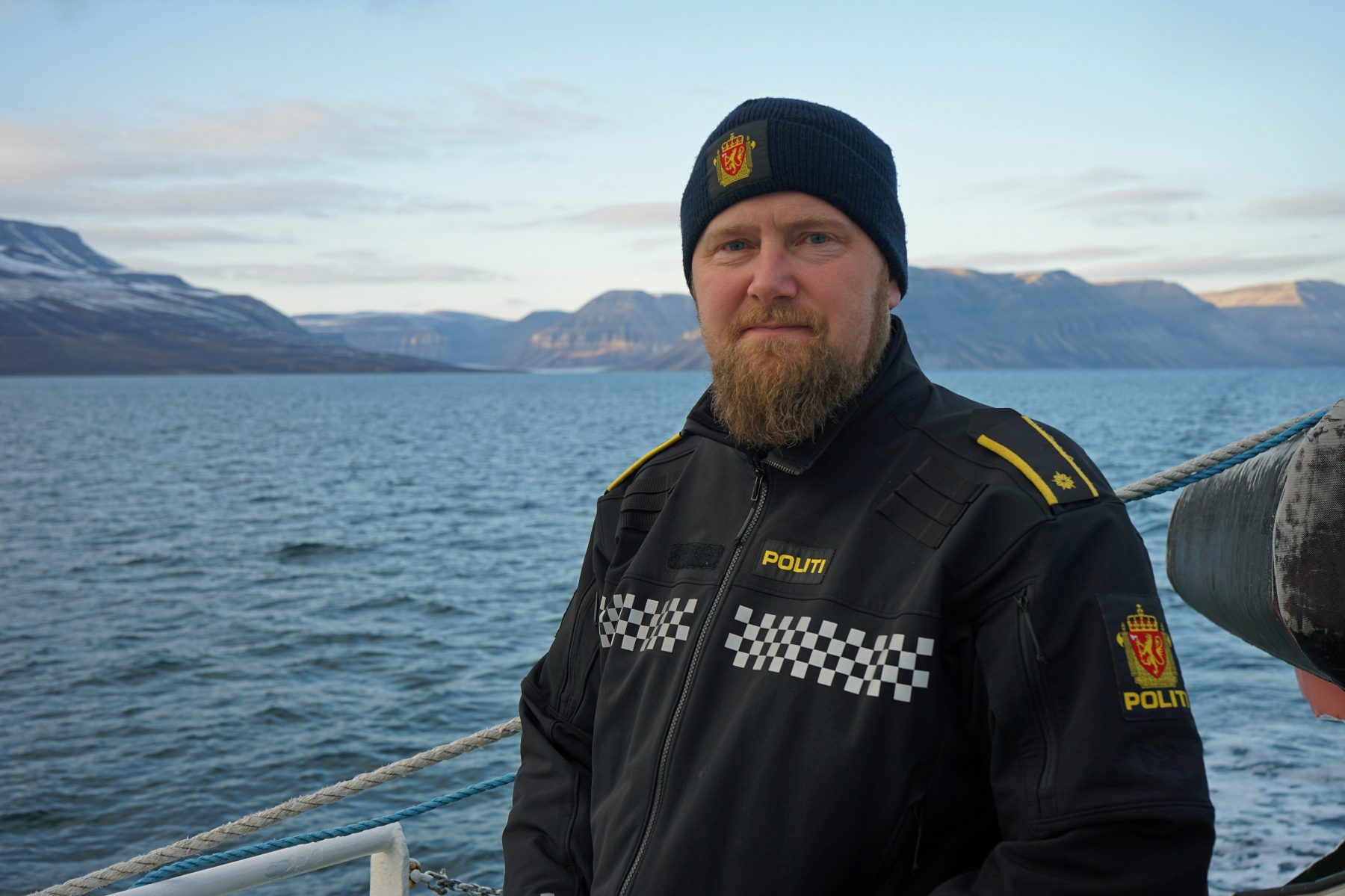 Rune Thomas Ege with Hurtigruten agrees with the Governor's office.
"Our ships carry equipment approved and tested for polar waters. In addition to our own exercises, we participate at larger drills like SARex, and we push for developing gear that works well in Arctic conditions," Ege says. Hurtigruten is the largest of all tour operators at Svalbard, both with expeditions at sea and on land from Longyearbyen.
Russian town a tourism center
In Barentsburg, a Russian mining settlement a few hours sailing west of Longyearbyen, the state-owned company Arktikugol's tourist branch GoArctica aims at expanding the town's port facilities for cruise ships.
"A new pier for cruise ships will be built," Ivan Velichenko with GoArctica told the Barents Observer last fall. He said Barentsburg will be a center for Russian Arctic tourism.
In April 2018, tourism development was on the agenda as a Russian government commission met on Svalbard. An action plan for tourism is to be elaborated, the Commission decided. The plan will includes ways to boost the use of Murmansk and Arkhangelsk sea ports in transporting tourists to Svalbard.
Arctic cooperation
Russian and Norwegian search- and rescue authorities, coast guard and navy units have already for years cooperated on tabletop drills and real exercises in the Barents Sea. No other command structure with 24/7 readiness has more vessels and resources available in the Arctic than Russia's military Northern Fleet.
"Exercising with Murmansk marine rescue service and the military Northern Fleet is really valuable," says Bent-Ove Jamtli. Drills like Exercise Barents take place annually in the maritime border areas between the two countries.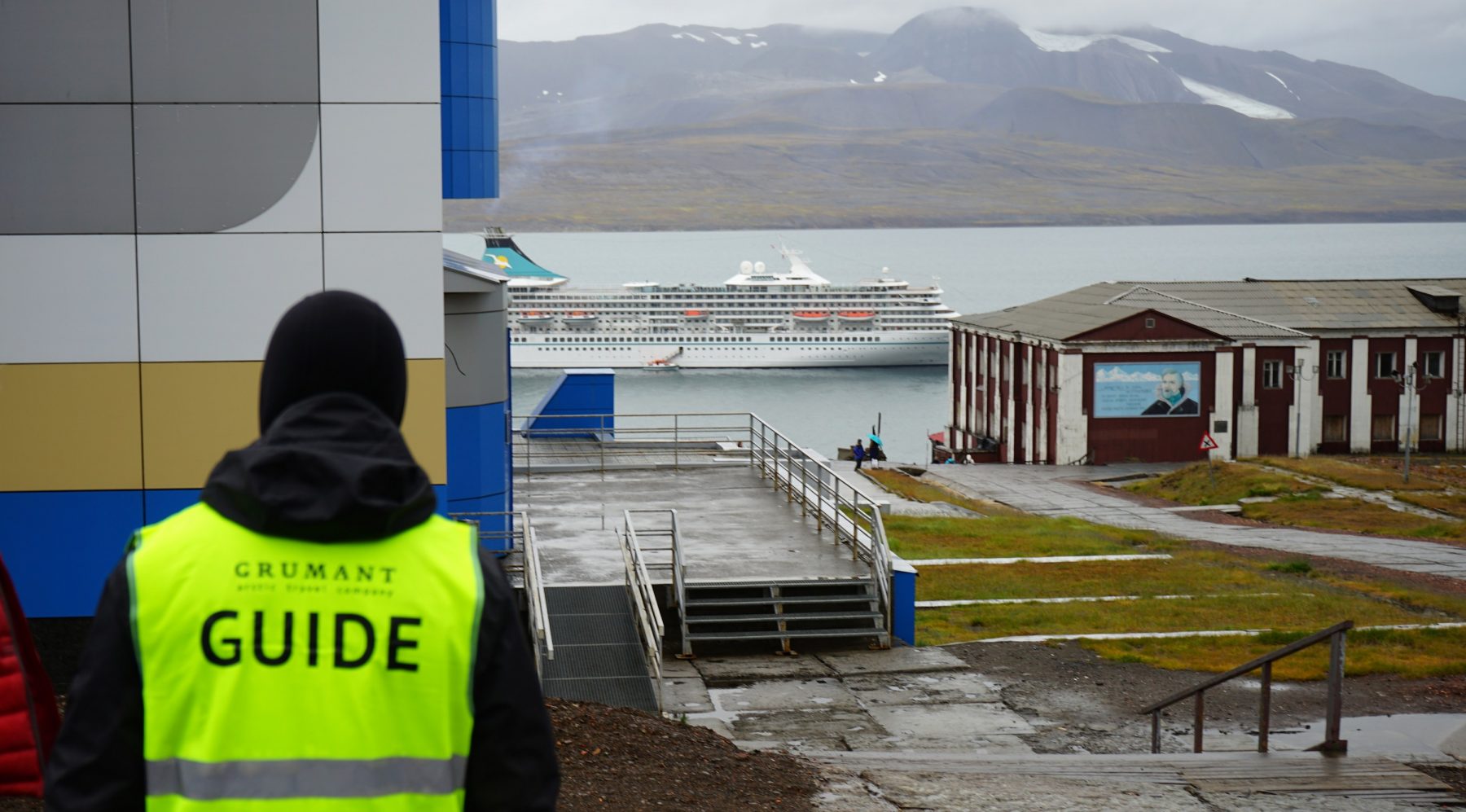 Jamtli says to the Barents Observer that the Russian partners have suggested that next year's exercise should involve evacuation of 100 people from a ship in 'distress' in the Barents Sea. So far, only dummy-dolls have served the purpose as 'missing at sea' during the exercises.
Search- and Rescue cooperation is high up on the agenda among all eight Arctic coastal state, with the issue given a dedicated working group under the Arctic Council. Also, the Arctic Coast Guard Forum regularly meet to see how to strenghten the combined rescue preparedness by teamwork.
"Together we are stronger and can save more lives," Jamtli says.
Related stories from around the North:
Canada: Small community in Arctic Canada disappointed by cruise ship cancellations, says mayor, CBC News

Finland: Giant cruise ships bringing tourists in record numbers to Helsinki, Yle News

Norway: Antarctic-to-Arctic ultra-luxury cruise announced for 2022, The Independent Barents Observer

Russia: Russia canceled polar cruise ship leases, Canadian company says, The Independent Barents Observer
United States: Environmental groups call for global moratorium on 'emissions cheat' systems on ships, Eye on the Arctic