Finland's cities benefiting from domestic tourism trend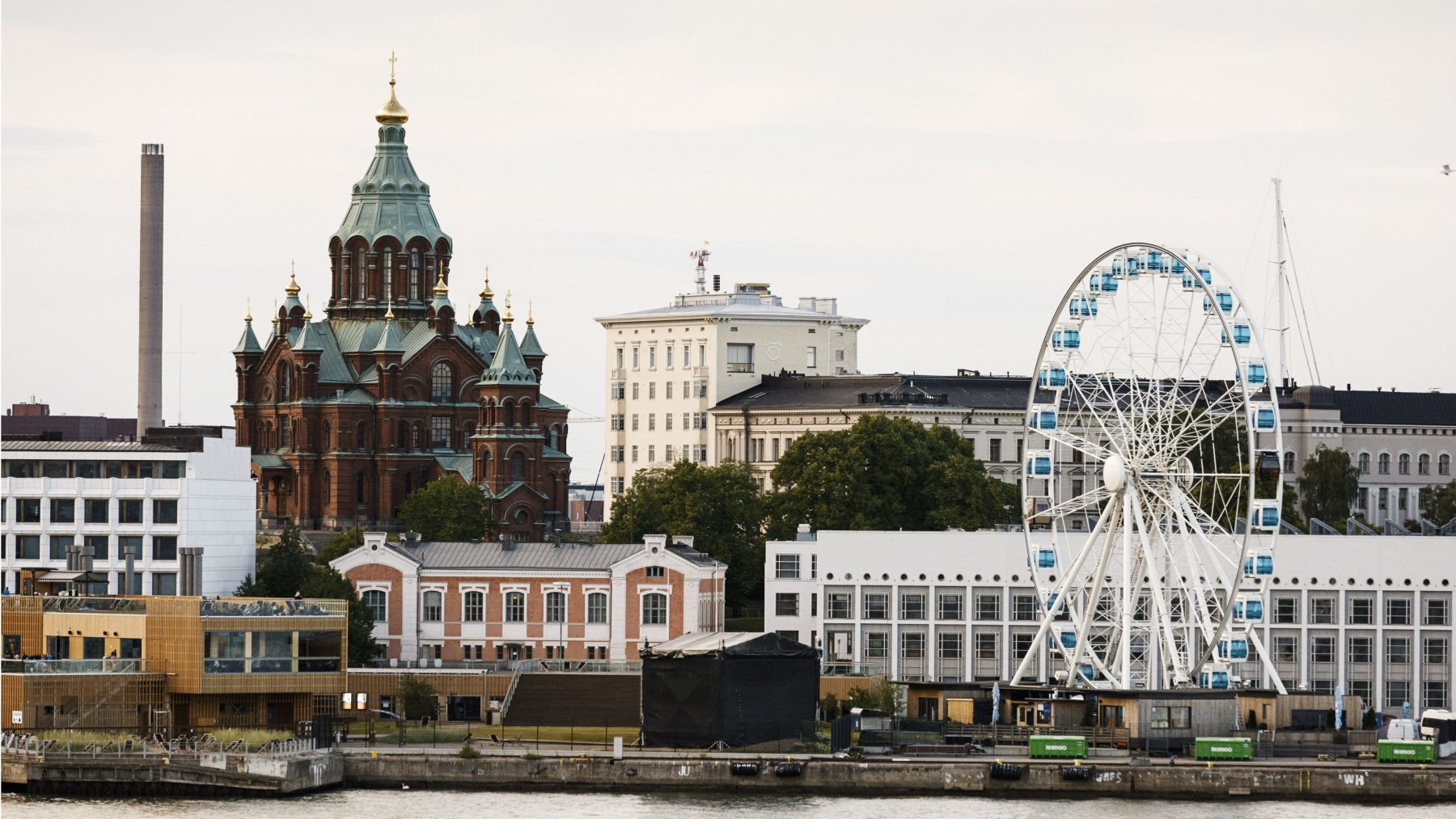 Finnish tourists are increasingly choosing to holiday in Finland, according to preliminary data released by tourist offices in the cities of Helsinki, Jyväskylä, Lahti, Tampere and Turku – although full statistics for the early summer are not yet available.
"Domestic tourism for overnight stays has increased throughout the first half of the year. This growth in domestic tourists is expected to continue during the summer too," the city of Helsinki's Senior Advisor Jukka Punamäki told Yle.
The southern city of Tampere has also reported an increase in accommodation volumes for the month of May, while domestic travel into the central city of Jyväskylä grew by four per cent compared with the same month last year.
"Domestic tourism has indeed been revived. It had remained at the same level for years, but is now on the rise. That's a delightful thing," said Susanne Sarvilinna, Tourism and Marketing Manager at Visit Jyväskylä.
In the southwestern coastal city of Turku, the increase in the number of domestic tourists is evident by, among other factors, the kind of customers visiting the tourist information centre.
"A few different demographics were interviewed and in some cases there was growth of up to 10-13 percent for domestic tourists. It's really great in so many ways," said Satu Hirvenoja, the Sales and Marketing Director of Visit Turku.
By train and by plane
Although there are clear signs that domestic tourism has increased in recent years, the differences are not very significant. Last year, Finns made an estimated 6.83 million leisure trips in Finland that included at least one overnight stay in paid accommodation. This figure represents only a very slight increase on the previous year.
Last year, Finns also made approximately 19 million 'free trips', such as excursions to a cottage or to visit a relative.
The state-owned railway company VR recently announced that the number of long-distance passengers using rail services in May was up by six per cent compared to the same month of the previous year. The route between Helsinki and the northern city of Rovaniemi saw the highest rise in passenger numbers.
At the same time, Finland's domestic air travel is also growing. According to domestic flight statistics provided by Finavia, the number of air passengers at the end of May this year was 10.4 million, which is four percent higher than at the same time last year. However, the statistics do not specify the nationality of the passengers, so it is not yet known whether the trips were made by Finns or whether it is due to an increase in the number of foreign tourists.
A recent survey commissioned by insurance firm If and carried out by YouGov Finland found that one third of Finns felt guilty about their use of air travel, but few were willing to change their habits.
Last year, Finns made 7.39 million trips abroad which included at least one overnight stay. The amount was somewhat lower than in the previous year, but in the longer term the trend has been on the increase.
Hotels in Finland, however, report that growth is not significantly visible. Nina Nieminen, Director of Income Management at Sokos Hotels, told Yle that based on May and June, this summer will be quite similar to the previous one. Yle was unable to obtain comments from two other major hotel chains in Finland, Scandic and Holiday Club.
Local and climate-conscious tourism
The recent spike in domestic tourism was anticipated earlier this year, when a survey commissioned by the Finnish Association of Tourism Organisations (Suoma) found that as many as 74 percent of Finns said they planned to travel within Finland over the coming summer.
Over the last three years, the biggest rise in domestic tourism has especially come from people aged 18-44. The main reasons cited for the choosing of domestic holidays are interest in local areas, and climate consciousness.
Representatives of tourism organisations cite similar motivations when they are asked about the reasons for the growth in domestic tourism.
"We can only really speculate about how much sustainability concerns increase the interest in local tourism. Although it will probably grow more and more in the years to come," predicts Punamäki from the city of Helsinki.
Hirvenoja of Visit Turku highlighted a further advantage to domestic tourism. When the journey is shorter, the holiday mood starts immediately, instead of after many hours of travelling.
"Finns are showing responsibility and travelling within Finland. Previously people always felt they had to go somewhere, but now you can just stay local," she said.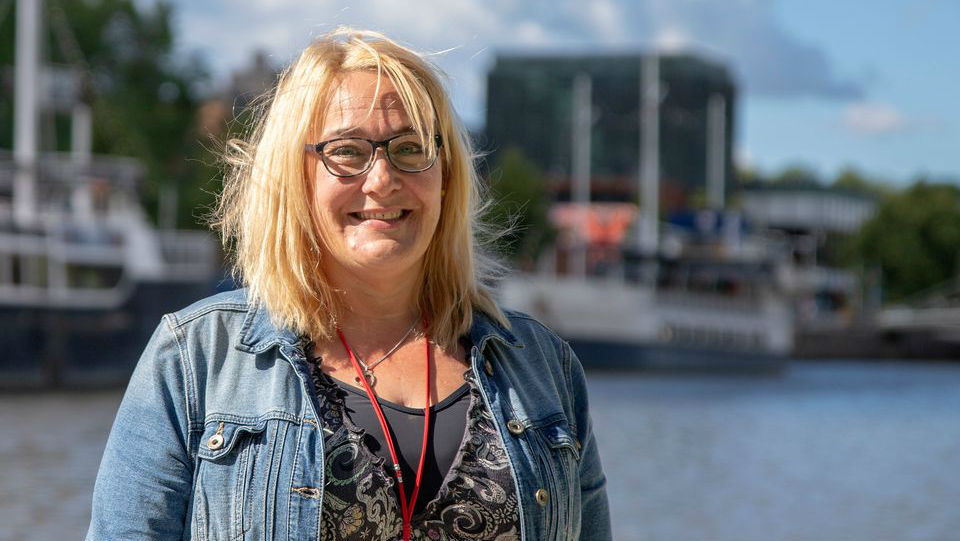 In Lahti, tourism to the city has been especially boosted by Finnish visitors. Lahti's location in the centre of the main southern urban areas make it an ideal option for domestic tourists. The natural surroundings of the Finnish lake district is an added bonus, and a number of major events in the city this summer will keep the domestic tourists coming.
"Tourism has been growing strongly throughout the year, and the number of tourists in early summer is a new record," said Visit Lahti's Managing Director, Raija Forsman.
Growth not visible everywhere
While some cities have enjoyed increased domestic tourism, others reported no significant growth in the number of visitors. These cities are Espoo, Kuopio, Oulu, Pori and Vantaa.
In Espoo, registered overnight stays are roughly the same as in the previous year. However, Visit Espoo told Yle that the general interest in local and domestic tourism has clearly increased.
Lennart Pettersson, development manager for Visit Espoo, believes the only good thing to come out of climate change is to make people look closer to home and find that there is no need to travel far for variation.
In Kuopio, this summer's accommodation situation also looks very similar to last year's. Ville Puustinen, Chairman of the Board of Kuopio-Tahko Marketing, says that the trend is for reservations to come in over a very short span of time. Same-day bookings are especially high.
"Of course, this is affected by the weather. You often hear at the counter that people are following the sun," said Puustinen.
In the northern city of Oulu, domestic tourism has a strong foundation and is of great importance to the region. About 85 percent of tourists visiting Oulu are Finns. However, although domestic travel has not significantly increased, foreign tourists are visiting in greater numbers.
"Registered overnight stays by international travellers are on the rise. At the beginning of the year, growth was 30 percent compared to the same period last year," reveals Anna Meriruoho, Tourism Manager at the city of Oulu.
Meriruoho added that many new visitors are coming to Oulu from Japan and China.
Related stories from around the North:
Canada: Northern Canadian village hopes future road will boost tourism, CBC News

Finland: How tourism is bringing new life to a Sami community in Arctic Finland, Yle News
Norway: Antarctic-to-Arctic ultra-luxury cruise announced for 2022, The Independent Barents Observer
Russia: Chechnya tourism info center to open in Murmansk, The Independent Barents Observer
Sweden: Weak Swedish currency gives foreign tourists more spending power, Radio Sweden
United States: When the ice melts, what will happen to Arctic tourism?, Cryopolitics Blog