Should Finland adopt a flight tax to reduce emissions?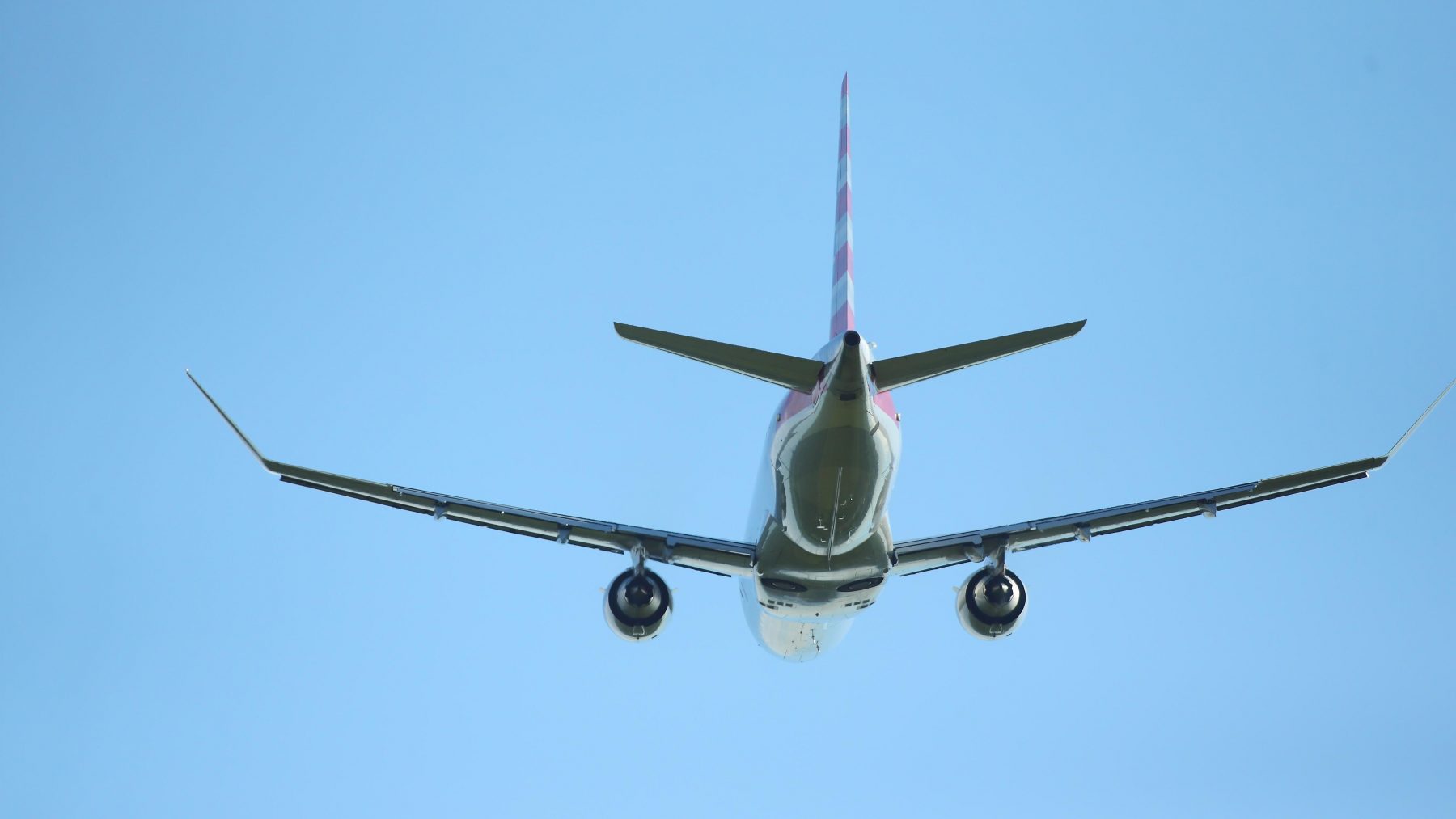 Is flying too cheap?
That's what one group of activists argues as they campaign for Finland to introduce a tax on flights. The idea is that if it costs more, people would fly less often–and that aviation is currently under-taxed compared to other modes of transport.
"If we want to fly then we should fly less and pay the price that it is actually costing us both in monetary costs and the environmental costs that will eventually be paid by future generations," said Oona Blom from the flight tax campaign. "That's a harder price than a couple of euros for flying now and adjusting our way of life now."
It's a valid concern. Although aviation only accounts for about four percent of all warming activity, according to the Finnish state's innovation fund Sitra, aviation is growing at a rate of five percent each year.
That means it is on course to double in 15 years as people in poorer countries become accustomed to the kind of lifestyles westerners have been enjoying for decades.
People living in Finland, for instance, are among the worst offenders for greenhouse gas emissions from aviation.
In addition, there are no currently-viable technologies that can enable people to fly without adversely affecting the climate.
Avoiding flights 'takes some planning'
That's why people like Istvan Rytkönen, who is currently completing his national service at Finland's Justice Ministry, are starting to travel without planes.
"Avoiding flights is not that difficult in my case because my friends are close, in Europe," admits Rytkönen.
"It takes some planning, because there are not so many websites that will plan a trip for you, but once you have decided your schedule and booked your tickets, you just hop on a train and enjoy the journey."
Rytkönen stresses that this isn't for everyone. He has been able to plan his time so that he can visit grandparents in Hungary on a regular basis without flying. He does, however, pay a price: the cheapest train and bus journeys come to double or treble the cost of the cheapest flights from Finland to Budapest.
"Flying is so cheap that it's very difficult to compete with that," says Rytkönen.
That is very much the approach of Johanna Korpela, who is travelling from Finland to India overland with her boyfriend. She contacted us from Pakistan to explain the joys of overland travel.
"Besides the ecological aspect of overland traveling, for us traveling is often not only about coming to a certain destination and visiting some attractions there, but also about experiencing what's along the way," says Korpela. "This way you also get to visit places that you otherwise might not travel to."
No shame in flight avoidance
Like many people who have reduced their reliance on planes, Korpela says she doesn't like the Swedish term 'flight shame' to describe the change.
"I think that instead of shaming people about flying it's better to approach the topic through the positive – to spread the joy of overland travel and to tell what a great experience it is to get to places without flying, seeing what lies along the way," says Korpela.
The carrot of a more pleasant travelling experience is one thing, but flight tax advocates argue a stick is also needed. And it doesn't have to be too painful, she argues.
"If we do it on the Swedish model, which is very moderate. The amount is from 6 euros to about 40 euros, so if you can afford to buy a ticket, I think you can also afford to pay the tax."
"Despite the fact that the amount is so small, the effect in Sweden at least has been very positive from an environmental point of view. I believe that is more down to a change in attitudes and the general atmosphere, and I think this is something that we need in Finland as well."
Modernizing the tax regime?
On top of that advocates of the flight tax say that flying is just too cheap and part of the reason is the tax regime, which needs to be harmonised and modernised.
"Kerosene is entirely tax free and international flights are tax-free, while domestic flights have this lower, ten percent tax, which is the same for train tickets," says Blom. "Even though travelling by train produces a fraction of the amount of emissions as compared to flying."
This treatment is a legacy of the optimism of the post-WW2 years, when it was felt that flying strengthened international bonds and should be encouraged. The 1944 Chicago Convention effectively prevents fuel taxes by banning double taxation of fuel already onboard aircraft.
If one country started to levy a tax, airlines would just fill up their planes somewhere else.
"It was thought that flying was a way to show tolerance, but back then there were no signs of climate change. So this tax regime is a historical thing, it is time to change it. There are no grounds to keep it any more."
Her fellow activists have until Saturday 2 November to gather the required signatures to get the proposal considered by parliament.
Related stories from around the North:
Canada: Taxing carbon in Canada's diesel-dependent North, CBC News
Finland: Finland's cities benefiting from domestic tourism trend, Yle News
Norway: Climate change is about to divide Norway's largest Arctic island, The Independent Barents Observer

Russia: Arctic flights save time, but fuel climate change, Cryopolitics Blog
Sweden: Climate activists launch campaign urging Swedes to give up air travel, Radio Sweden