Russian mother who lost son in army wins case at European Court of Justice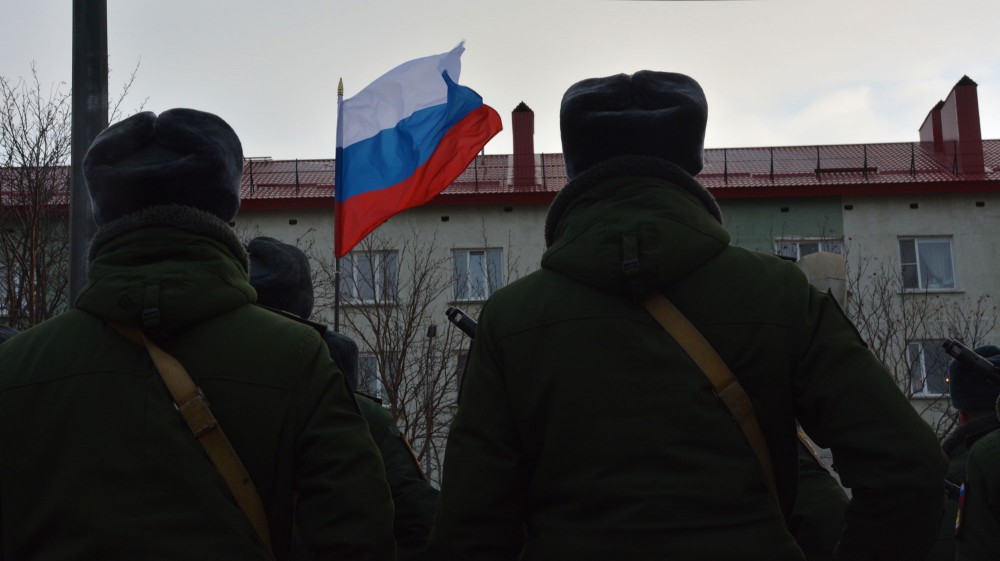 The Human Rights Court in Strasbourg concludes that the Russian Military failed to investigate properly the death of Konstantin Luzyanin and grants mother Valentina €26.000 compensation.
Konstantin Luzyanin from Severomorsk, Murmansk region, in May 2009 enrolled in military service in unit no. 55751-2 in Vyborg, near St.Petersburg. Half a year later he was found dead at a sentry post with a gunshot wound against his head.
Military leaders on site soon concluded that the conscript had taken his own life and that there was no reason for in-depth investigation. By his bedpost, someone had written «[Ks.], I love you», «Family, forgive me» and «I do not want to live».
A pre-investigation inquiry by the local military stated that the young soldier had committed suicide owing to problems in his relationship with his girlfriend.
But Konstantin's mother Valentina did not reconcile with the death. She soon found out that her son had not only been harassed by fellow conscripts but also subjected to violence and financial extortion.
She pointed at the fact that the local commanders had not examined fingerprints on the weapon and that the handwriting on the wall needed to be scrutinized.
Still, Valentina Lazareva lost her case in the Vyborg Garrison Military Court and later also her appeal case in the Leningrad Regional Military Court. She subsequently filed her case in the European Court of Human Rights (ECHR).
In its verdict, the ECHR states that «conscripts are entirely in the hands of the State and any events in the army lie wholly, or in large part, within the exclusive knowledge of the authorities. Therefore, the State is also under an obligation to account for any injuries or deaths occurring in the army.»
«The absence of a criminal investigation in the present case leads it to the conclusion that the Russian authorities did not take all reasonable steps to ascertain the circumstances in which K.L. died.»
In a comment, lawyer Aleksandr Peredruk underlines that the state carries responsibility for the people serving in the military.
«The state is obliged from the very start to steadfastly look for ones guilty [but] in this case it has actually done the opposite: it has tried to prove that nobody is guilty,» he says to the SoldersMothers.ru.
The death of Konstantin Luzyanin is far from the only of the kind in the Russian Armed Forces. According to non-governmental organization Solders Mothers, there are a big number of tragic cases in the military.
«Over the last years there has been made enormous propaganda efforts to spread to the public a feeling that «everything is fine in the Army,» but unfortunately that is far from the case,» the organization says in a sum-up of year 2019.
«Almost every week we get tragic news from military units about the death of servicemen, and these destinies could all without exceptions have been avoided if there had a sufficient level of civil control over the units.»
Related stories from around the North:
Canada: Man gets life sentence for murder of Nunavik teen Robert Adams in Arctic Quebec, Eye on the Arctic

Finland: Number of reported domestic violence cases rises in Finland, Yle News
United States: U.S. Justice Department to send millions to rural Alaska law enforcement, Alaska Public Media