"Catastrophic" economic situation prompts merger talks for two Russian regions in Arctic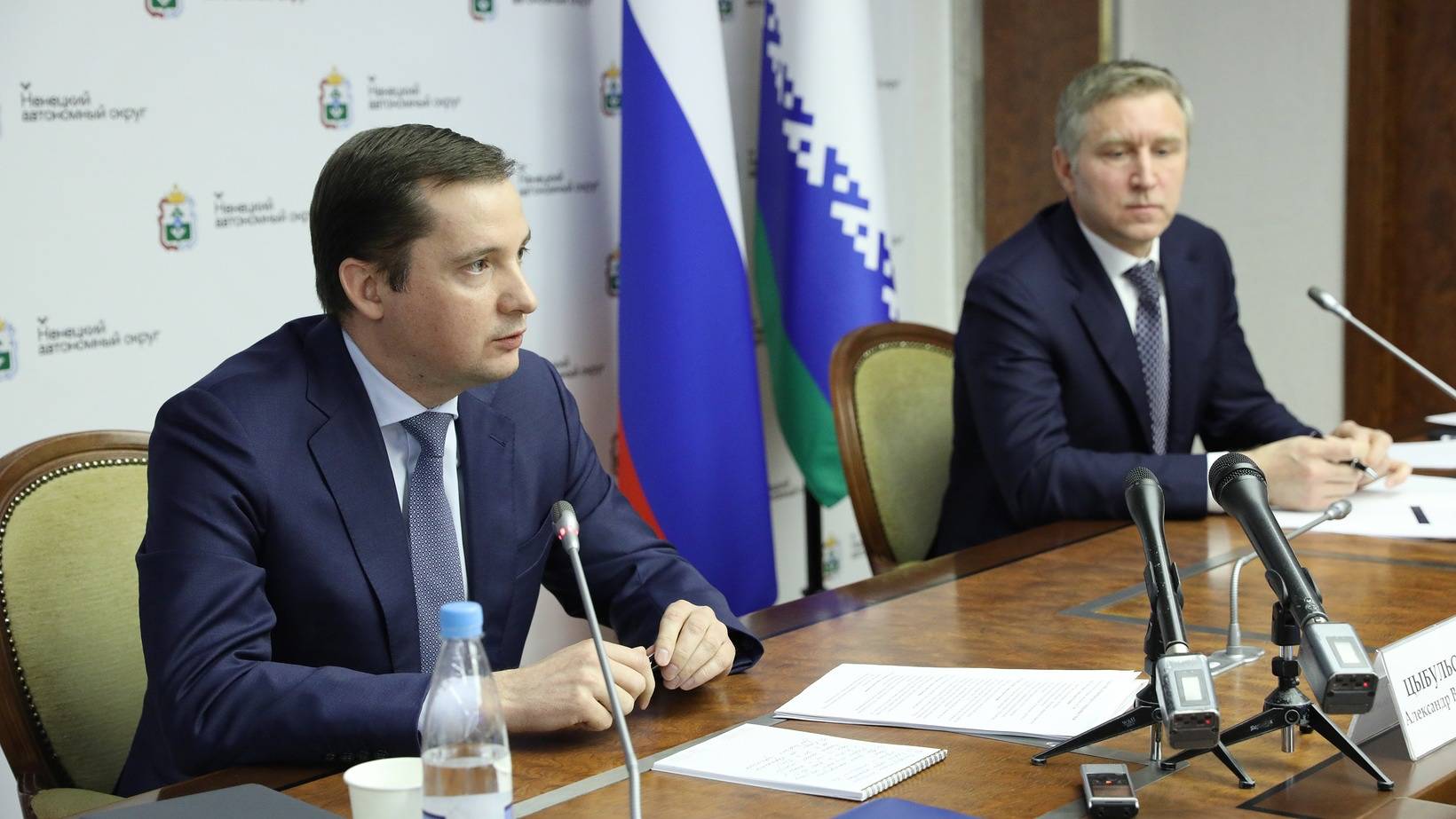 The Arkhangelsk Oblast and the Nenets Autonomous Okrug (NAO) in Russia's northwestern Arctic announced on Wednesday in joint news releases they are planning to merge.
Describing the economic situation in the NAO as "catastrophic" as COVID-19 continues to cause the bottom to fall out of the oil industry, the two regions said a merger would allow them to better respond to the economic crisis. 
COVID-19 has left the oil industry reeling since the pandemic began because of everything from travel restrictions, to the disruption of supply chains, to price wars.
'Standing on the edge of a financial abyss'
Ninety per cent of the NAO's budget depends on oil prices and with no end to the pandemic in site, joining into a single entity could provide an economic buffer, the governments said.
"In the context of the evolving international economic crisis, there's basically no chance that a miracle can happen," said Yuri Bezdudny, the NAO acting governor.
Bezdudny said the NAO's budget was calculated on oil prices of $57 US a barrel.  With current oil prices at around $25 US a barrel, he said that the NAO was "standing on the edge of a financial abyss" and could likely only make it to July 1 before budget constraints started to impact services.
Will merger lure investment?
The acting governor of Arkhangelsk Oblast, Alexander Tsybulsky, said uniting the two regions would improve prospects for Arctic development in the long term. 
"We'll be able to get completely different development opportunities with the NAO , together we can attract larger investments – both public and private."
A memorandum of understanding was signed in Naryan-Mar, the administrative centre of the NAO, on Wednesday. 
The news release said working groups had been set up and there would be public consultations before the merger went through, as well as referendum.
The population of the Nenets Autonomous Republic is approximately 44,000. It already has several administrative links with the Arkhangelsk Oblast, which has a population of around 1.1 million people. 
Write to Eilis Quinn at eilis.quinn(at)cbc.ca
Related stories around the North:
Canada: Inuit orgs welcome Canada's support of heavy fuel oil ban in Arctic waters, Eye on the Arctic
China: Gazprom to build new pipelines between Arctic Russia and China, The Independent Barents Observer
Finland: Finland investigates oil leak risks from Baltic Sea shipwrecks, Yle News
Iceland: Iceland to restrict heavy fuel oil use in territorial waters, Eye on the Arctic
Norway: Plenty of more oil in Barents Sea, says Norwegian petroleum authority, The Independent Barents Observer
Russia: Arctic oil plans in Norway and Russia disrupted amid COVID-19 crisis, The Independent Barents Observer
United States: Wells Fargo becomes third major US bank to nix Arctic oil investment, Alaska Public Media