Why residents of northern Finland pushed back against border closure with Sweden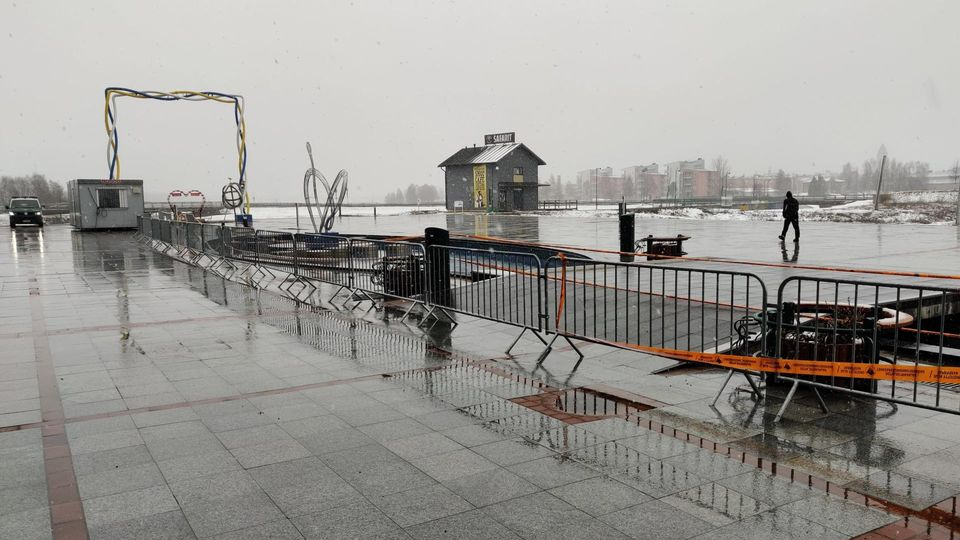 One of the government's early measures aimed at dealing with the coronavirus epidemic was the closure of national borders. That included
 

the temporary reintroduction of controls on Finland's land border with Sweden, even though, at least in theory, Finnish and EU citizens cannot be denied their right of free movement within the regional bloc.

For many residents of Finnish Lapland, and the Tornio River Valley, daily life is split across both sides of the border. For that reason, the sudden appearance of border guards, barriers and surveillance cameras has angered, confused and distressed many locals.

Many residents think that not only has the government trampled on their constitutional rights, but has done so with no understanding of the realities of life in the border region.

Yle asked four people intimately familiar with Tornio River Valley culture why an open border is so very important.
Jaakko Heikkilä: The border has created our culture
"Unlike in many places, the border in the Tornio River Valley does not divide. It unites. The border has actually created this entire region's culture, without the border it wouldn't be what it now is," says Tornio resident and photographer Jaakko Heikkilä.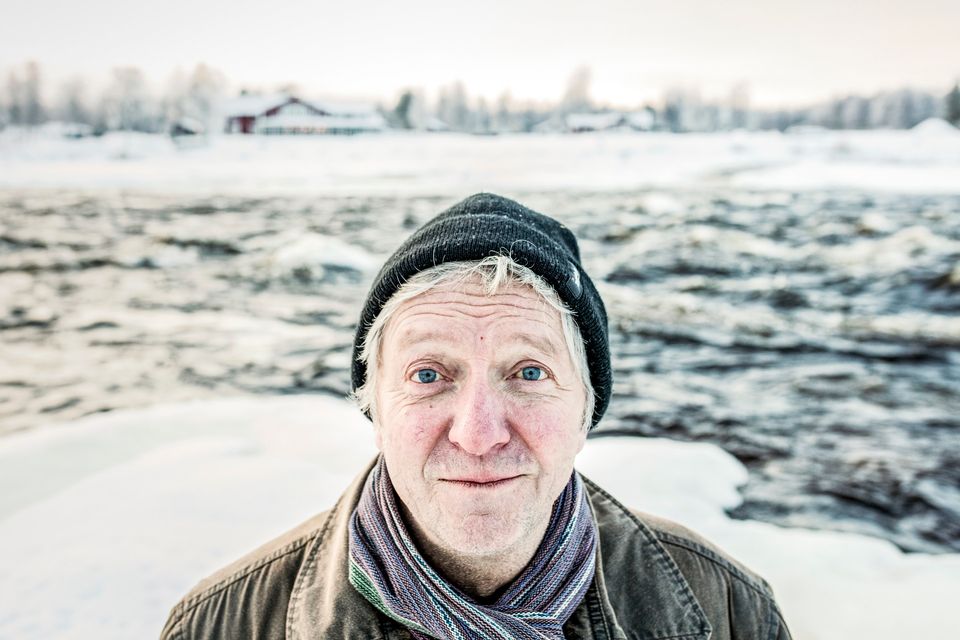 The present border was created between Sweden and what was then the Russian Empire's Grand Duchy of Finland in 1809. It separated what was at the time a culturally homogeneous area. It divided the ruling power, church congregations and economic zones and families. This is what happened to Heikkilä's ancestors, as well.
"For that reason, having it suddenly closed again is a really big deal," Heikkilä explains.
However, people's daily interactions with family and friends, on their work and free time, is only the visible expression of Tornio River Valley culture. The Tornio River Valley is in a way its own country, what in the local dialect is called "Meänmaa" or "Our Land" in the local dialect.
"In the 1990s when I started working and went back and forth across the border for photography, I quickly noticed how alike people are, how we have the same sense of humour, whether on the eastern or western bank of the river," Jaakko Heikkilä recalls.
The border itself is the subject of humour, jokes, even mockery. This is evident even today.
"As the border crossing barriers went up, it was a beautiful frosty morning and I skied across the frozen river to a shop where I bought caps for a toy cap gun. It was exciting, my heart was pounding," Heikkilä laughs.
Rosa Liksom: Living along a border is a privilege
"Generally, all over the world, border regions are important because they are associated with movement. Culture, thought, people move across borders whether they are open or not, says author Rosa Liksom, who is originally from the Finnish town of Ylitornio located on the Tornio River, just over a bridge from its twin city of Övertorneå in Sweden.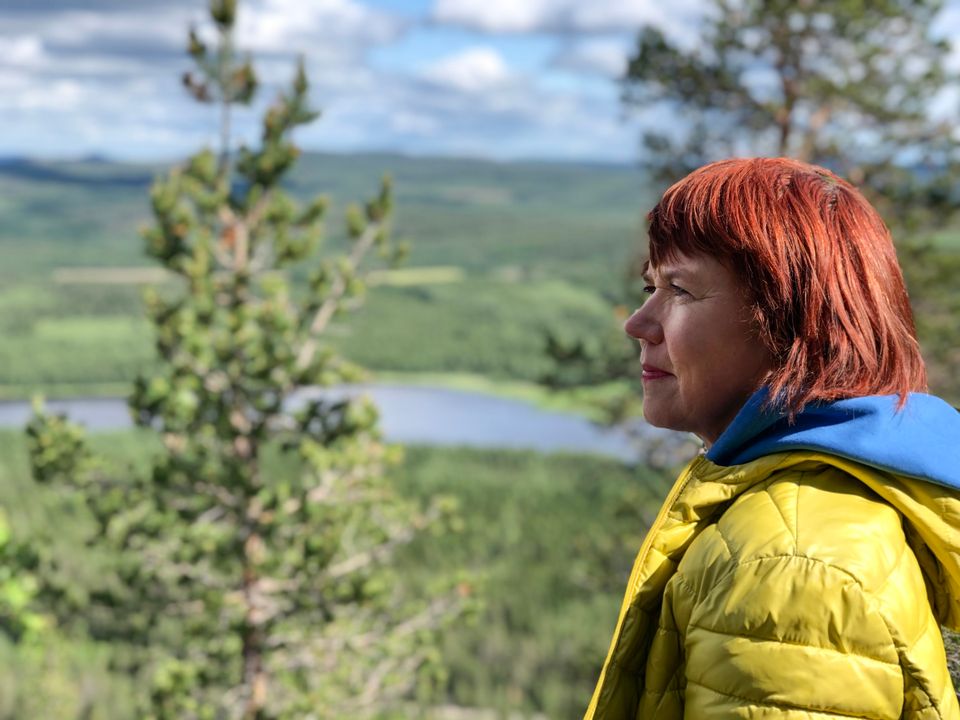 Local residents will tell you that openness and tolerance are bred into people living along the border. People are used to the fact that not everyone has the same lifestyle. Liksom believes that these folk are more aware of what is happening in the world because information is one of the things that travels across borders.
"In general, a border is something special anywhere. Living along a border is a great privilege," says Rosa Liksom.
Liksom points out that the Tornio River Valley has a long history of international contacts. International teams of researchers travelled up and down the river as early as the 17th century, and they still do today. The Tornio River Valley is the route taken by many tourists headed towards the shores of the Arctic Ocean.
"The Tornio River Valley has not been some musty, isolated backwater," Liksom contends.
Rosa Liksom isn't overly concerned about the border being closed under the present circumstances, however.
"I'm a more rational that emotional person and maybe that's part of my northern upbringing. I put feelings aside and take things calmly," Liksom explains.
Adam Huuva: My heart immediately said this is wrong
"The first image that came to mind was like a scene from a science fiction movie – a space ship on which one of the crew members had been infected by a virus and is isolated from everyone else in an airlock," is how Adam Huuva, a musician from the Swedish city of Haparanda, recalls his reaction to news that Finland was closing the border.
This was something he had to see with his own eyes.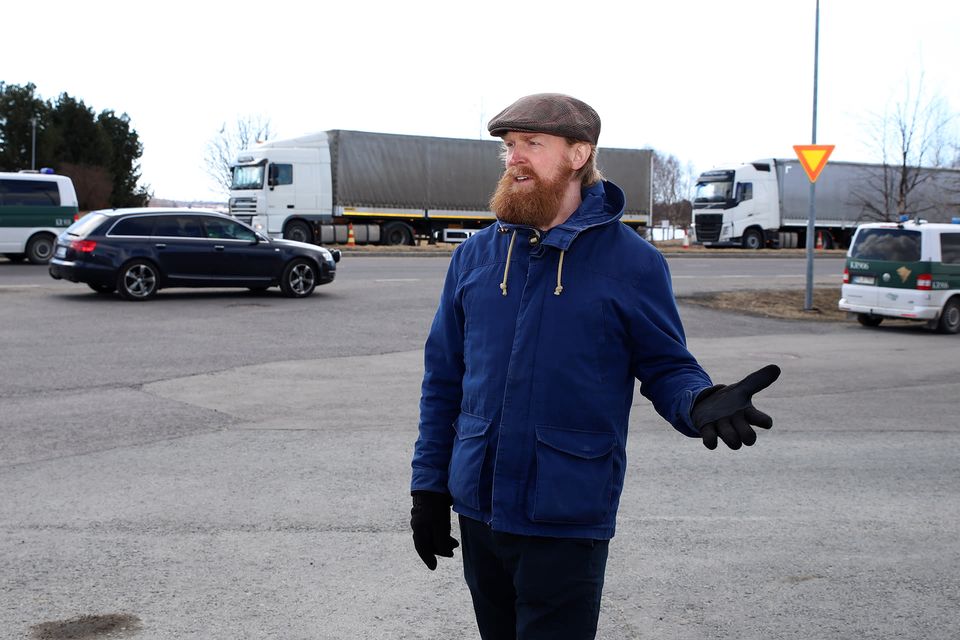 "It immediately aroused anger and anxiety in me, like in 2015. There were outsiders calling for the border to be closed back then, too," says Huuva.
Huuva compares splitting the twin city of Tornio-Haparanda to deploying guards and barriers between Espoo and Helsinki.
He also points out the uncertainty that has accompanied the closing of the border. He says official information has been poorly handled, the legal basis for the closure has turned out to be non-existent and the practical application of border controls has been inconsistent.
"It's felt wrong the whole time, that is what my sense of justice and my heart says," Huuva told Yle.
Huuva is also surprised that Minister of Finance Katri Kulmuni, herself originally from Tornio, has at not taken the time to come forward to tell the people of her home town that she understands their predicament and feels their pain.
"The decision-makers have not yet been called to account for this, but they surely will be. Their bluff has been called, but so far those decision-makers haven't admitted it," Huuva claims.
Helena Ruotsala: Making the invisible seen
In her travels meeting researchers around the world, Helena Ruotsala, a professor of European Ethnology at the University of Turku and a native of Kittilä in Lapland, has tried to explain what the Tornio River Valley is and what it means. She is not at all surprised that overnment cabinet members who decided to close the border don't get it.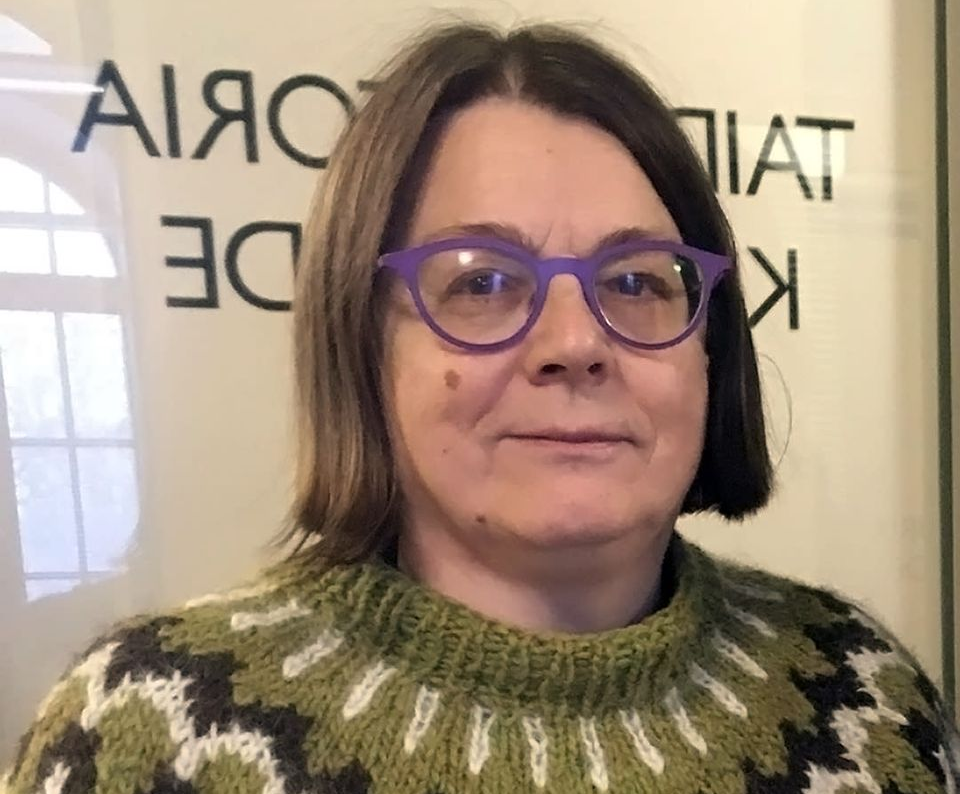 "My very first thought was that now the decision-makers don't understand why the western border is as special as it is. It even seemed to come as a surprise how dependent Sweden is on Finnish workers," Professor Ruotsala points out.
Ruotsala's research has included how residents of the Tornio River Valley construct cross-border lives. Everything can be split between two countries: work, hobbies, shopping, residence.
"In a way, the border doesn't mean anything to the locals. Openness is part of daily routines," explains Ruotsala.
Now, the government has made the border visible, and concretely so with barriers and guards.
For Ruotsala, dividing the twin city of Tornio-Haparanda would be like setting up barriers on the bridges over the Aura River in Turku where she now lives. This would keep her from getting to work since her home and her job are on different sides.
According to Professor Helena Ruotsala, the situation has also given rise to some less pleasant phenomena, such as spying on neighbours' movements and honking horns at cars with Swedish plates seen driving on the Finnish side of the border. Even so, she doesn't believe that this exceptional period will permanently scar cooperation in the area.
"I believe that it is more likely that this will strengthen the significance of cooperation in the border area. I hope that now that the importance of this cooperation has been demonstrated, it will be take up again with renewed vigour," says Helena Ruotsala.
Finland's Border Guard has announced that as of 14 May 2020, legislative restrictions on border traffic will be lifted for cross-border traffic within the Schengen area by allowing commuter traffic based on employment or assignment and other essential traffic. It will no longer be necessary to provide reasons for the necessity of work commutes. It will also be easier to meet with relatives. Internal border controls will, however, continue at land borders, ports and airports. It is not recommended to travel abroad for leisure.
Related stories from around the North:
Arctic: Roundup of COVID-19 responses around the Arctic, Eye on the Arctic
Canada: More than 100 people refused entry to Canada's North under COVID-19 travel bans, CBC News
Finland: Half of Finnish Lapland's tourism businesses fear failure by winter, Yle News
Greenland: COVID-19: Arctic science expedition postpones flight campaign after trainee tests positive for virus, Eye on the Arctic
Norway: Growing concern among Nordic officials over increased Arctic border traffic, The Independent Barents Observer
Russia: Migrants arrested in Barents Sea as they try to reach Norway, Russian security services video, The Independent Barents Observer
Sweden: Swedish Public Health Agency says border closures 'won't work' against coronavirus spread, Radio Sweden
United States: COVID-19 pandemic raises hard questions about health disparities, says Int'l Inuit org, Eye on the Arctic