Jump in, the water's (mostly) fine in Finland, study finds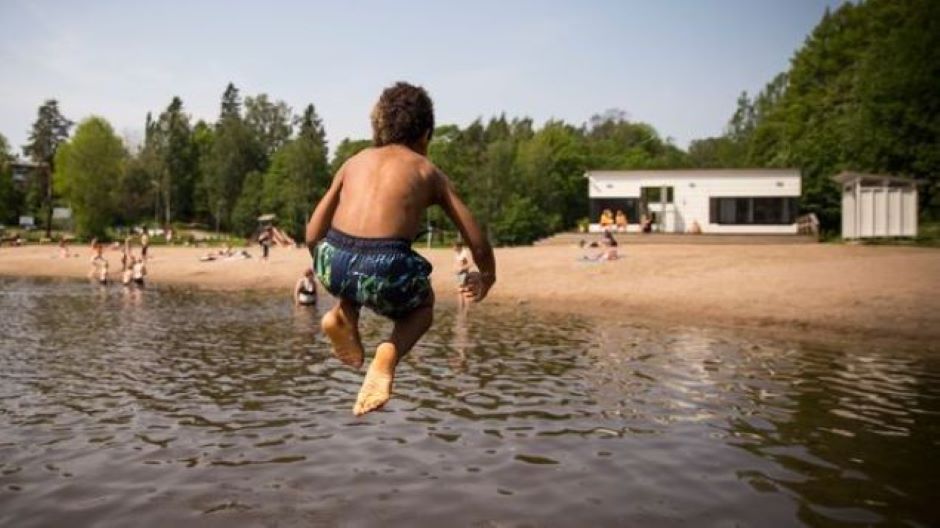 It's safe to swim at the vast majority of Finland's public beaches, according to a new report from the European Environment Agency (EEA) on bathing water purity.
Out of a total of 301 public beaches examined, most (92 percent) were categorised as being excellent or good, while just three percent were classified as being "sufficient," the lowest acceptable level.
Two bodies of water used for swimming in the country were classified as poor, according to the report. Those included the Moisio Swimming Beach in southern Finland's town of Lohja and the Otanlahden beach in the soutwestern city of Rauma.
In its research, the EEA examined nearly 22,300 bathing sites across Europe last year, finding that nearly 85 percent were of excellent quality. One of the requirements of the directive which prompted the regular study, was to make sure that bathing water sites across the bloc were at least of "sufficient" quality by the year 2015.
The survey of bathing sites was carried out during 2016-2019, according to the country's Institute for Health and Welfare (THL), which announced the EEA's findings on Monday.
Some 224 of the water bodies examined were inland while the remaining 77 were on the country's coasts.
Lakes, rivers fared better than seashores
The report said that 96 percent of Finland's inland public beaches, including along lakes and rivers, were "excellent" or "good," while 80 percent of beaches along the seacoast were similarly classified.
However, limits on the levels of bacteria permitted in bathing water are stricter for seawater than on lakes and rivers. Bacteria do not thrive in salt water conditions, so even smaller bacterial levels found in seawater indicate that the water is contaminated, according to the THL's senior planning officer Outi Zacheus.
"In Finland, the coastal bathing waters are not only low-salinity, but the shores are often shallow as well, which may weaken water circulation at the beach and affect the classification of bathing water quality," Zacheus said in a statement.
Blue-green algae not part of study
The THL said that even though local health authorities monitor public beaches for blue-green algae, the EEA survey did not take such data into account.
The development of blue-algae blooms often occur in Finland as temperatures rise in the summer. The blooms are caused by increased levels of nutrients such as phosphorous or nitrates either used in fertilisers or originating from poor waste treatment in farming and can accelerate plant and algae growth in bodies of water in a process called eutrophication
Blue-green algae can cause flu-like symptoms, skin and digestive problems among other issues. It can be especially hazardous to children and the elderly, as well as to pets.

Excessive vegetation in affected waters can also deplete oxygen levels and endanger fish and other marine life.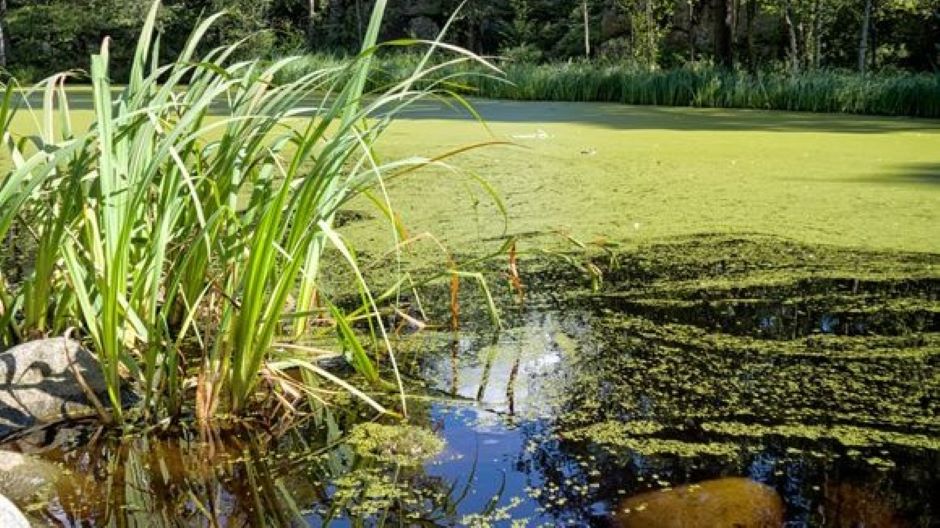 Last summer the EU Commission scolded Finland over what it characterised as shortcomings in the country's water conservation efforts, particularly with respect to limiting fertiliser in runoff from agricultural activity.
The THL noted that 15 of the country's beaches were not classified in the survey, due to insufficient monitoring or to shortcomings in sample numbers. Some of those beaches were either newly-opened, or had undergone recent alterations, according to the institute.
Related stories from around the North:
Arctic: Ice-free Arctic summers likely by 2050, even with climate action: study, Eye on the Arctic
Canada: Arctic researchers prepare for a summer where they can't travel to Canada's North, CBC News
Finland: Report: Finland behind on sustainable development goals, Eye on the Arctic
Greenland: Greenland and Denmark finalize cooperation agreement on marine pollution response, The Associated Press
Norway: Norway's Supreme Court to decide landmark climate case against Arctic oil in November, The Independent Barents Observer
Russia: Clean-up of major diesel spill in Russian Arctic won't be completed until next winter, The Independent Barents Observer
Sweden: Sweden's Arctic : Earthquake rattles workers inside Arctic iron mine, Radio Sweden
United States: Mass grey whale strandings may be linked to solar storms, CBC News