Yukon resident captures 'first record' of ghost moth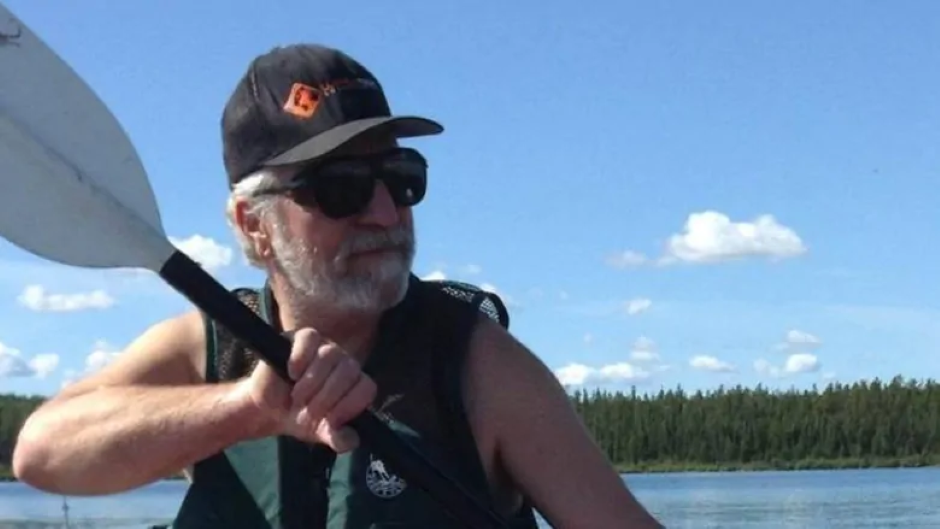 A longtime resident of Watson Lake, Yukon, has contributed to the world of science — simply by taking a picture.
This week, Peter Skerget took a photo of a fuzzy yellow and brown moth that he thought was unusual.
He then posted the image on Facebook, asking neighbours if they had seen such a creature before.
The CBC emailed the picture of the insect to Ottawa for identification through the National Identification Service (NIS), a federal service offered through Agriculture and Agri-Food Canada. The service usually deals with invasive species and agricultural concerns but agreed to have a look.
Entomologist Chris Schmidt, a research scientist who contributes to efforts of the NIS, said the picture "is in fact the first documented record for the Yukon" of a four-spotted ghost moth.
The moths had previously been documented in Alaska and the southern N.W.T.
Skerget has lived in Watson Lake since 1980 and says he doesn't recall seeing a ghost moth before.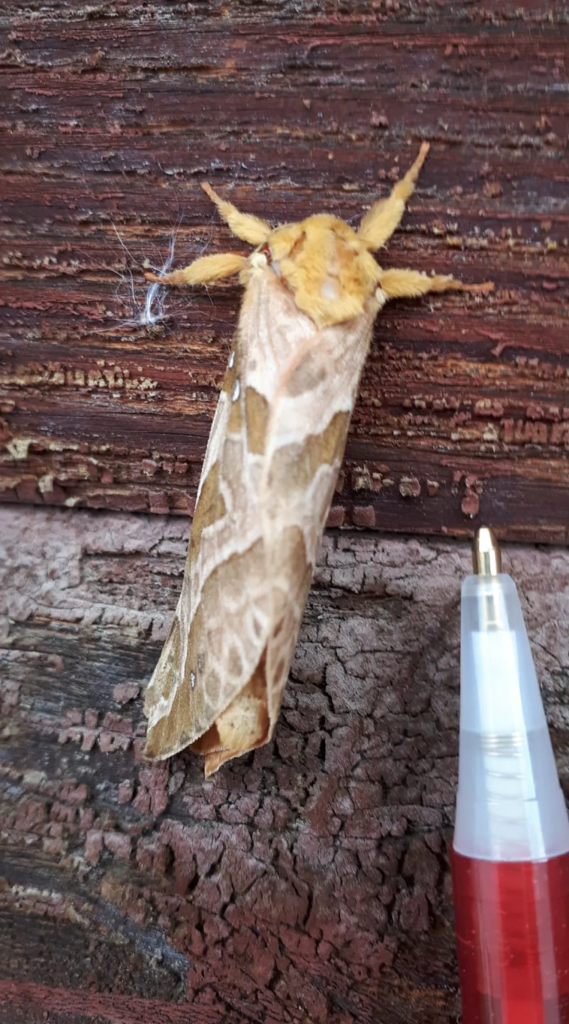 He spotted this one was clinging to the side of the Cedar Lodge Motel, which he owns and operates.
"I guess I just like nature and pay attention to stuff. It was camouflaged and I looked closely and realized I had never seen one like that before."Peter Skerget, resident of Yukon
'Valuable' evidence
Owen Lonsdale, manager of the NIS, says the picture is useful.
"It means it's the first specimen officially reported [in Yukon]. There is evidence, and it is tied to a photographic record, which is great. It's a scientifically useful data point. This is valuable when we're talking about the first record for a territory."Owen Lonsdale, manager of the National Identification Service (NIS)
Skerget is keeping his eyes peeled for more ghost moths.
But it seems the critter may have ghosted him.
"I keep looking at that spot, and it never came back," he said.
Related stories from around the North:
Antarctica: South Pole warmed 3 times the global rate over the past 30 years, new study suggests, Thomson Reuters
Canada: Peat fires, like those raging in Siberia, will become more common in Canada, Eye on the Arctic
Finland: Finland behind on sustainable development goals, Yle News
Greenland: COVID-19 delay, early ice melt challenge international Arctic science mission, The Associated Press
Iceland: Ice-free Arctic summers likely by 2050, even with climate action: study, Radio Canada International
Norway: Norway to expand network of electric car chargers across Arctic, The Independent Barents Observer
Russia: Climate change has prolonged Siberian heat by at least 600 times, say researchers, Eye on the Arctic
Sweden: January temperatures about 10°C above normal in parts of northern Sweden, says weather service, Radio Sweden
United States: Temperatures nearing all-time records in Southcentral Alaska, Alaska Public Media