Climate change has prolonged Siberian heat by at least 600 times, say researchers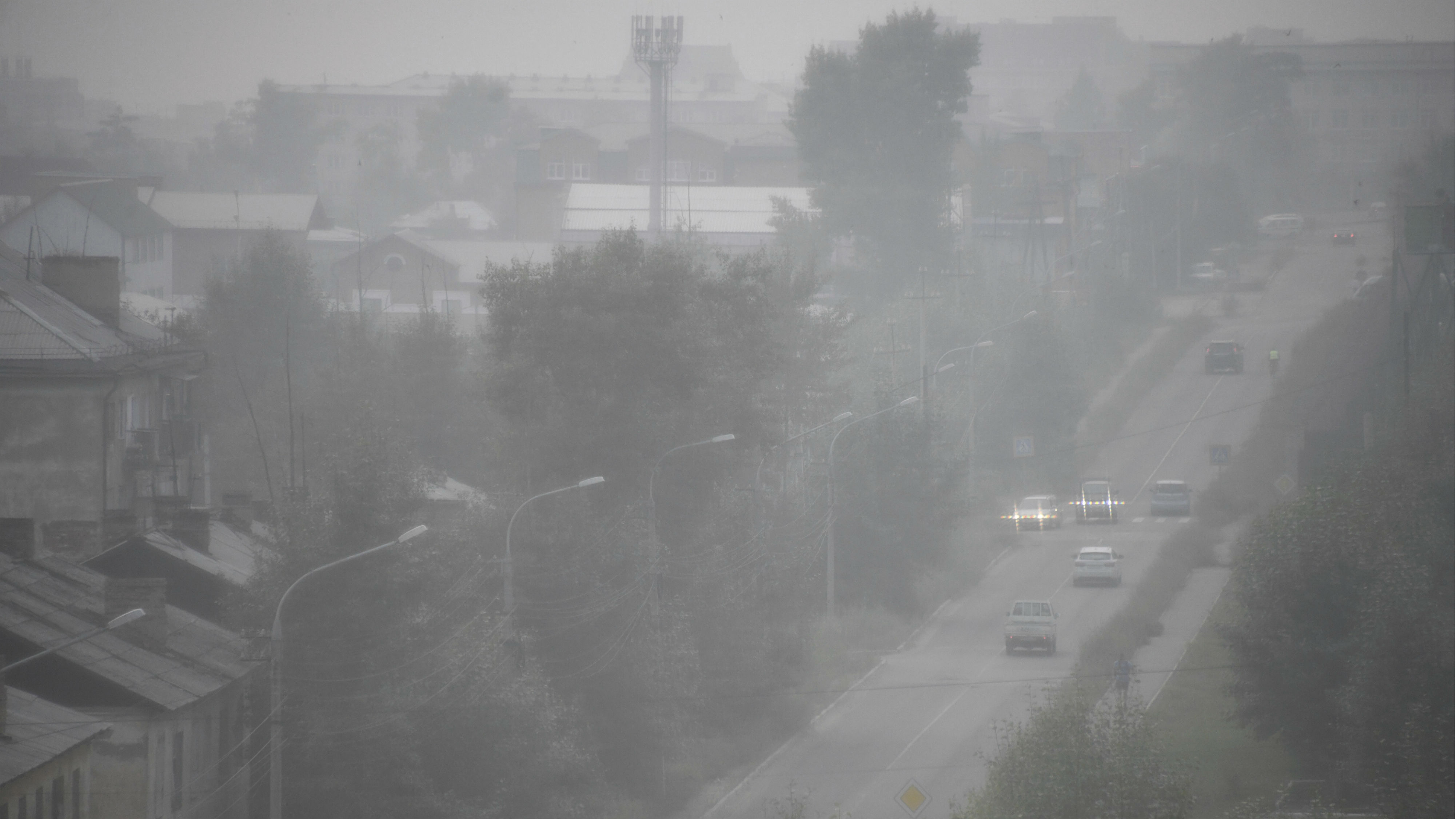 The Siberian heat wave that's made headlines around the world in recent months would not have been possible without human-caused climate change, says a rapid attribution analysis from a group of climate researchers.
"The findings of this rapid research – that climate change increased the chances of the prolonged heat in Siberia by at least 600 times – are truly staggering," said Andrew Ciavarella, lead author of the research and senior detection and attribution scientist at the UK's Met Office, in a news release on Thursday.
"This research is further evidence of the extreme temperatures we can expect to see more frequently around the world in a warming global climate. Importantly, an increasing frequency of these extreme heat events can be moderated by reducing greenhouse gas emissions."
The report was put out by World Weather Attribution, a group made up of the Environmental Change Institute, University of Oxford (ECI), the Royal Netherlands Meteorological Institute (KNMI), Laboratoire des Sciences du Climat et de l'Environment (LSCE), the University of Princeton, the National Center for Atmospheric Research (NCAR) and the Red Cross Red Crescent Climate Centre (The Climate Centre).
Scientists from France, Germany, Netherlands, Russia, Switzerland and the UK collaborated on the most recent report.
"Devastating effects"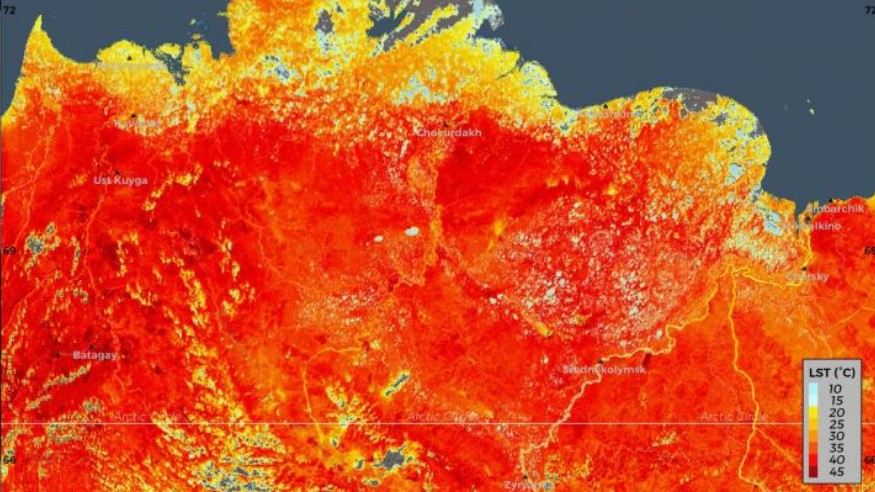 The paper found that the period from January to June 2020 was more than five degrees Celsius warmer than average compared to the period from 1981–2010. 
"In many previous studies we have seen hot spells and heatwaves become hotter and more frequent around the world, consistent with our scientific understanding," said the World Weather Attribution scientists in a joint statement.
"In places such as Siberia, a hotter climate can have devastating effects, not just on the local wildlife and people who live there, but also on the world's climate system as a whole, for example through thawing permafrost, reduced snow cover and melting ice." 
Siberian heat and dry conditions have fuelled wildfires. This image from @tonyveco shows smoke from a #Siberia #Wildfire crossing the #Arctic Circle, captured yesterday by #Landsat 8. pic.twitter.com/7KxP2z84e2

— World Meteorological Organization (@WMO) July 16, 2020
The scientists also found, that by 2050,  Siberia could expect temperatures increase by at least 2.5 degrees compared to 1900, but that this increase could be as high as seven degrees.
"This study shows again just how much of a game changer climate change is with respect to heatwaves," said Friederike Otto, acting director of Oxford's Environmental Change Institute, and co-lead of the World Weather Attribution initiative. 
"Given that heatwaves are by far the deadliest extreme weather events in most parts of the world they must be taken very seriously. As emissions continue to rise we need to think about building resilience to extreme heat all over the world, even in Arctic communities – which would have seemed nonsensical not very long ago."
Eye on wildfires
Increasing wildfires are also a concern, say the researchers.
"This study shows that not only was the magnitude of the temperature extremely rare but also the weather patterns that caused it," said Olga Zolina from the P.P.Shirshov Institute of Oceanology, RAS, Moscow, and CNRS Institut des Géosciences de l'Environnement in Grenoble.
"The blocking of the weather system over the Urals that caused the prolonged period of heat is projected to intensify with climate change leading to more events like this potentially occurring. We are continuing to study how the wildfires that have burned over thousands of hectares might also affect the climate as the flames pump smoke and ash into the atmosphere."
Siberian Wildfires in Yakutia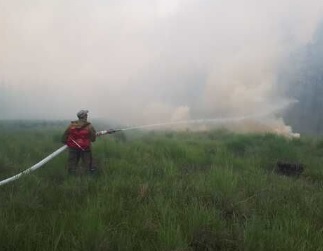 As of July 16, there were 47 wildfires being fought in the Republic of Sakha (Yakutia). So far, none of the fires are threatening settlements or facilities.
number of hectares burning –

 785.80

number of firefighters –

 6,904

number of pieces of equipment – 77

6 fires have been put out over the last 24 hours
– Source: Government of Yakutia
To do the research the scientists looked at published scientific methods and looked at average temperatures from January to June 2020 in Siberia, including a record-breaking 38 degree C temperature reported on June  20 in the Russian town of Verkhoyansk, located above the Arctic Circle in the Republic of Sakha (Yakutia) in the eastern Siberian region of Russia. (The World Meteorological Organization is still working to confirm the temperature.)
Write to Eilís Quinn at eilis.quinn(at)cbc.ca
Related stories from around the North:
Antarctica: South Pole warmed 3 times the global rate over the past 30 years, new study suggests, Thomson Reuters
Canada: Latest projections show "enormous challenge" ahead in meeting climate targets says WMO, Eye on the Arctic
Finland: Finland behind on sustainable development goals, Yle News
Greenland: COVID-19 delay, early ice melt challenge international Arctic science mission, The Associated Press
Iceland: Ice-free Arctic summers likely by 2050, even with climate action: study, Radio Canada International
Norway: Norway to expand network of electric car chargers across Arctic, The Independent Barents Observer
Russia: Record 38C temperature recorded in Arctic Siberia, Eye on the Arctic
Sweden: January temperatures about 10°C above normal in parts of northern Sweden, says weather service, Radio Sweden
United States: Temperatures nearing all-time records in Southcentral Alaska, Alaska Public Media