Peat fires, like those raging in Siberia, will become more common in Canada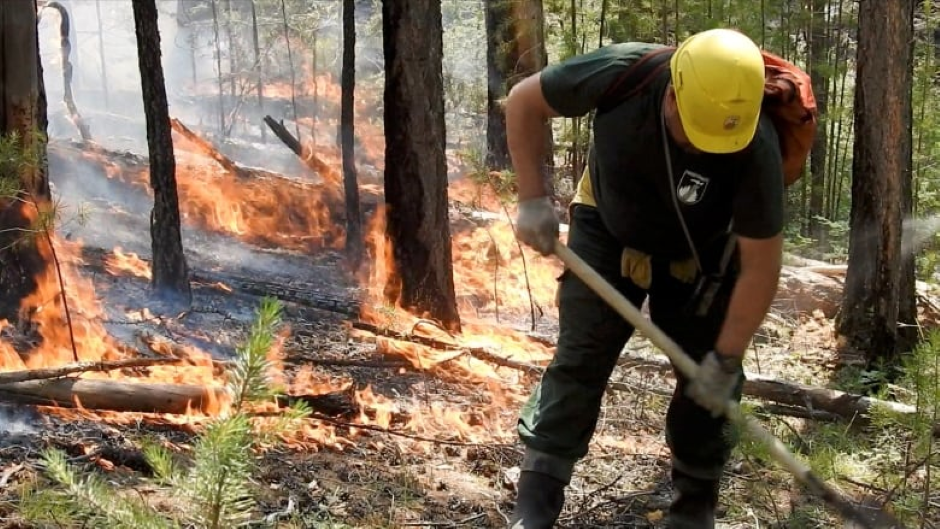 Listen to the full episode of What on Earth (27:00)
Among the most unsettling images of 2020 — next to the fallout of the coronavirus pandemic — have been the photos of
 

wildfires in the Siberia region of Russia.

The notion of wildfires in Siberia, an area known for its blustery, snow-capped landscapes, seems counterintuitive. The recent blazes have been driven by a record heat wave in the Russian Arctic, but these aren't your typical forest fires.

They're actually peat fires, a natural phenomenon that scientists have only recently begun to understand — and one expected to become a growing concern in Canada.

Peat, the moist, mossy substance that covers the ground in most Arctic ecosystems and Canadian boreal forests, is made up of decomposing biomass from plants, animals and microbes, and plays a key role in managing temperature.

"It adds to the beauty of Canadian landscapes, but it also regulates the Earth's climate," said Merritt Turetsky, an ecosystem ecologist and director of the Institute of Arctic and Alpine Research at the University of Colorado Boulder.

"For thousands of years, [peat] has been a natural stockpile of carbon — removing carbon and keeping it out of the atmosphere."

WATCH | Arctic fires have a global impact (2:11) 

The carbon is preserved naturally in these areas — provided, as Turetsky said, "we can keep peat cold and wet."

But as a result of climate change, peatlands are becoming hotter and drier, and thus more susceptible to the type of blazes we're witnessing in Siberia.

"We now know that peatlands around the world, from the Arctic all the way to the tropics, are indeed vulnerable to wildfire." Merritt Turetsky, director of the Institute of Arctic and Alpine Research at the University of Colorado Boulder

Calling peat-burning one of the most important environmental topics, Turetsky said "the Arctic literally has a fever and is literally on fire."
Hard to extinguish
Peat fires not only release CO2, but other, more potent greenhouse gases such as methane, as well as particulate matter, "which is the stuff that gets into our lungs, it can cause respiratory disease and asthma attacks," said Turetsky.
A study published earlier this year in the journal Nature showed that peatlands in Canada are drying up and that fires will become more common in the future.
One recent example was the 2018 wildfire at Alkali Lake in B.C., which scorched the Tahltan Nation community of Telegraph Creek.
Chad Thomas, a member of the Tahltan First Nation and CEO of Yukon First Nations Wildfire, a group of Indigenous firefighters who have worked in Canada as well as overseas, said peat fires are trickier to handle than more conventional wildfires.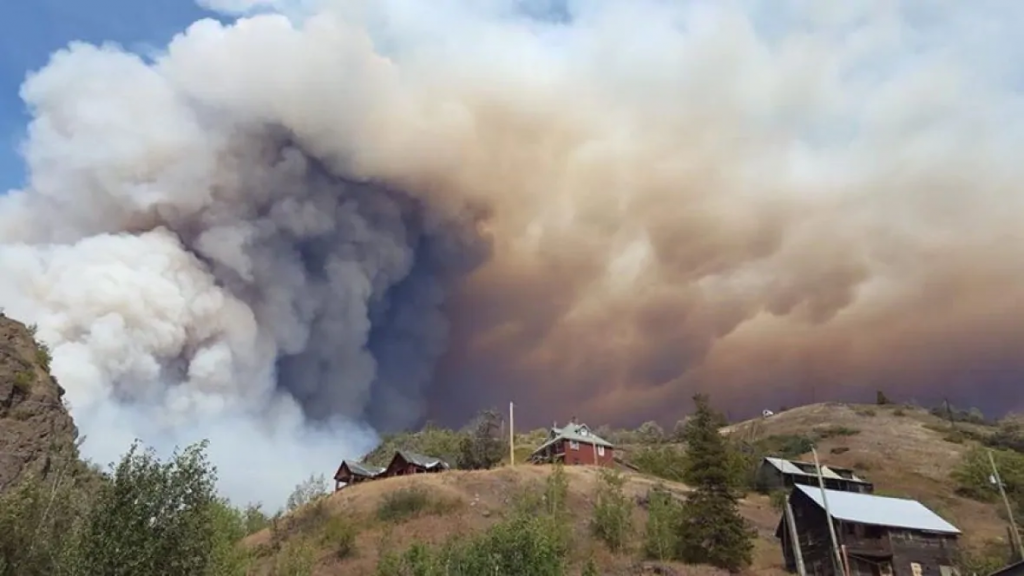 For one thing, unlike crown fires, which take place in trees, peat fires happen largely underground. Because the heat can become trapped many feet below the forest floor, peat fires can be "very hard to extinguish," Thomas said.
"The fires can creep underground and pop back up along your control lines."
This means "there are a lot of times where you'll be walking through an area where the fire goes through … and you accidentally step into an ash pit that looks cool but is actually very hot underneath."
Turetsky said the behaviour of peat fires can also lead to "zombie fires," a concept that originates in "stories from northerners who have detected and taken pictures of smoke diffusing right through snowpacks."
She said zombie fires represent "holdover conditions," when fires burning late into the summer season go underground, burn deep into the peat layer and continue to smoulder, often right through the winter.
"Sometimes, when the spring comes and the snow melts … these zombie fires can come back up to the surface and reignite as a new fire."
Peat fires are 'a monster'
Guillermo Rein, a professor of fire science at Imperial College London, said that because a peat fire is more often characterized by smoke than flames, "it's not visually appealing or fascinating" to the average person.
But he stresses that it is "a monster in the damage that it can produce."
Rein is part of a team that is designing an early-detection system for peat fires. Using satellites and drones, they are developing technology that can monitor the heat, radiation and gases emanating from underground fires to allow fire management teams to identify them earlier.
Because peat fires are still little understood, federal and provincial researchers in Canada are conducting controlled burns in certain peatlands to study how these blazes behave.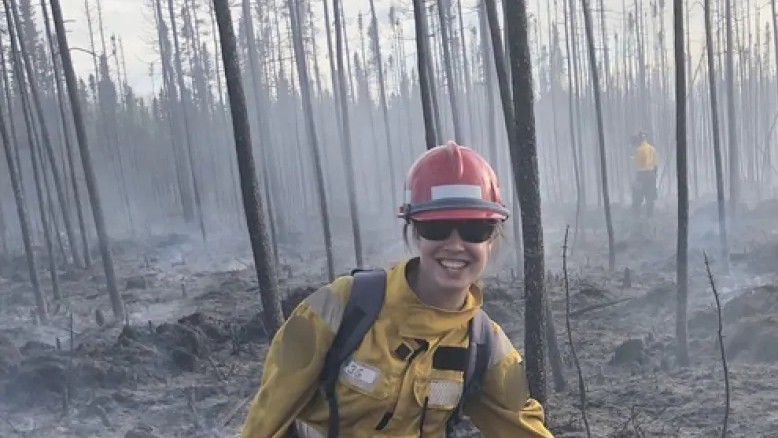 Dan Thompson, a forest fire research scientist with Natural Resources Canada, said that while it's still a learning process, one thing they have determined is that as peatlands grow more trees and the areas become shadier, the moss becomes drier, making it more susceptible to fire.
Wetter, soggier moss — known as sphagnum moss — is preferable, he said, because it soaks up so much water, thus creating natural fire breaks.
Once a peat bog has burned, it can take more than a generation for it to return to its original soggy state. Because of that timeline, researchers are looking for ways to make it happen faster.
One of the ways they are doing that is by transplanting moss — taking discs of healthy peat and planting them in areas desiccated by fire and heat.
Sophie Wilkinson, a postdoctoral fellow at McMaster University in Hamilton who has studied the effects of wildfires in peatlands, said the transplantation experiments have been promising so far, although there is more research to do.
"We want to restore these peatlands to a wildfire-resistant state," said Wilkinson, "so that if and when wildfire were to sweep through that landscape again, these peatlands could act as a fire break … rather than propagate that fire across the landscape."
With files from Sonya Buyting and Emily Rendell-Watson
Related stories from around the North:
Antarctica: South Pole warmed 3 times the global rate over the past 30 years, new study suggests, Thomson Reuters
Canada: Latest projections show "enormous challenge" ahead in meeting climate targets says WMO, Eye on the Arctic
Finland: Finland behind on sustainable development goals, Yle News
Greenland: COVID-19 delay, early ice melt challenge international Arctic science mission, The Associated Press
Iceland: Ice-free Arctic summers likely by 2050, even with climate action: study, Radio Canada International
Norway: Norway to expand network of electric car chargers across Arctic, The Independent Barents Observer
Russia: Climate change has prolonged Siberian heat by at least 600 times, say researchers, Eye on the Arctic
Sweden: January temperatures about 10°C above normal in parts of northern Sweden, says weather service, Radio Sweden
United States: Temperatures nearing all-time records in Southcentral Alaska, Alaska Public Media