Canadian Coast Guard marks mid-season point of 2020 Arctic operations
The Canadian Coast Guard has deployed eight vessels to the Arctic as it prepares to wrap up the 2020 navigation season in its northernmost waters, according to federal officials.
The Coast Guard's icebreakers, the last of which, CCGS Des Groseilliers, departed Quebec City on Aug. 19, are providing safe escorts to ships passing through ice-covered waters, mapping out seabed floor, maintaining navigational aids and supporting Arctic science programs, according to a press release by the federal agency.
The beginning of September usually marks the midpoint of the summer shipping season in the Canadian Arctic after which new ice starts to slowly build up as days get shorter and shorter in northern latitudes and cold weather returns.
The Marine Communication and Traffic Services Centre (MCTS) in Iqaluit, which opened on May 20, has provided support for 87 vessels – cargo ships, tankers, and bulk carriers – with a total of 179 voyages under the Northern Canada Vessel Traffic Services Zone (NORDREG) as of Aug. 31, according to Coast Guard statistics.
Pandemic affects shipping in the Canadian Arctic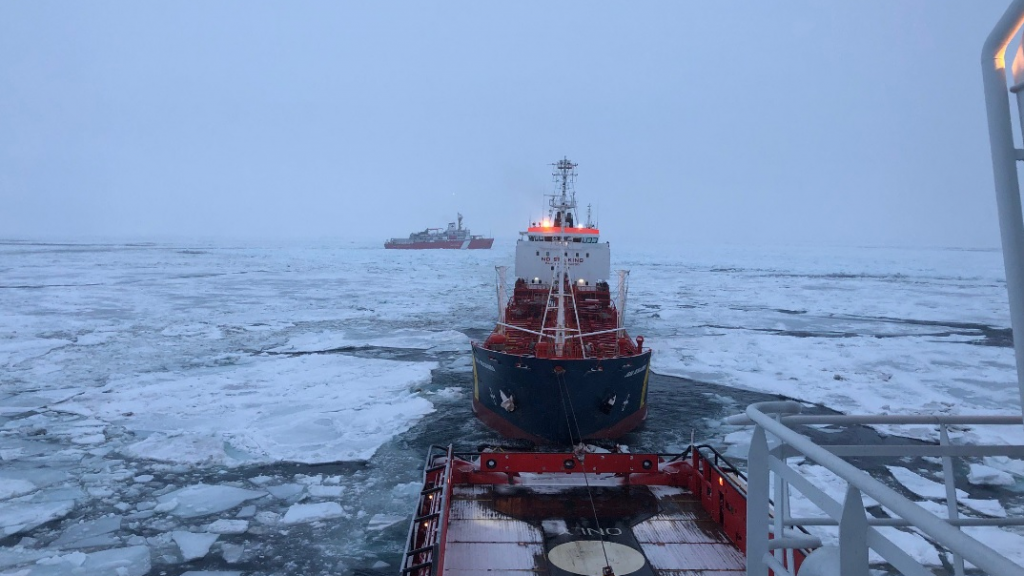 The maritime traffic through the Canadian Arctic would have been even greater had it not been for the COVID-19 pandemic, which forced the federal government to effectively shut down the country's northern coastal areas to pleasure craft and cruise ships to reduce the risk of infection in vulnerable northern communities.
Last year, the MCTS Centre provided support for 191 vessels by the end of the season in late November.
Fisheries Minister Bernadette Jordan, who is also responsible for the Coast Guard, said the continual growth in commercial shipping and the increasing effects of climate change have placed greater demands on coast guard crews and officers.
"It has been no small task adjusting to our new operational reality during this pandemic, but they have persisted to ensure that our mariners and our marine environment continue to be protected," Jordan said in a statement.
Despite the pandemic, the Coast Guard said it has been able to maintain normal levels of service to northern and Indigenous communities, most of which depend on the summer maritime resupply to stock up on non-perishable food, fuel, construction materials, spare parts and anything else that cannot be flown in during the long winter months.
Public health measures limit interactions with northern communities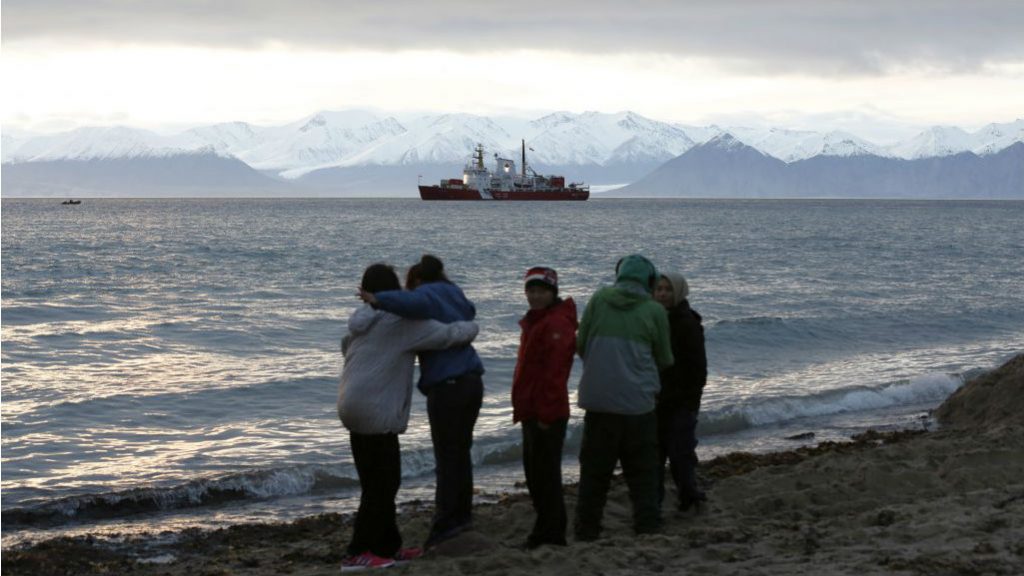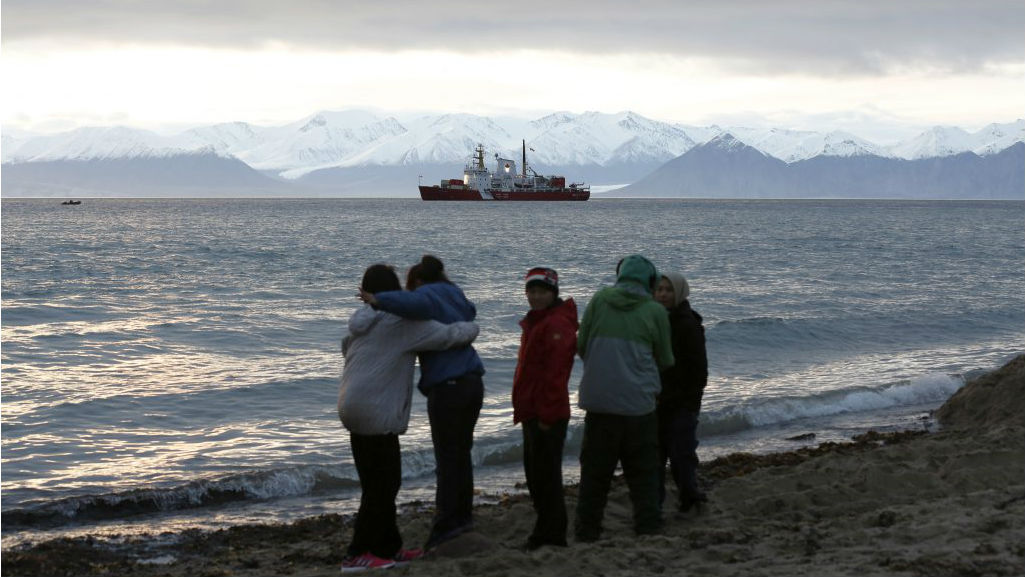 However, to avoid the risk of infection in the remote northern communities, all public interaction by ships' crews, including engagement activities, community visits, and ship tours have been cancelled, the Coast Guard said.
Coast Guard crews and vessels are avoiding contact with communities unless required for emergencies or critical work, the agency said.
"We continue to engage and work closely with Inuit, First Nations and Métis governments and organizations, provincial and territorial governments and industry partners to ensure the safety of our crews and the Arctic communities we serve," said in a statement Neil O'Rourke,Canadian Coast Guard Assistant Commissioner for the Arctic region.
"As the COVID-19 pandemic evolves, we are adapting plans and operations as necessary."
Members of the Coast Guard's Inshore Rescue Boat (IRB) North station in Rankin Inlet, in the Arctic territory of Nunavut, had to be isolated for 14 days in Winnipeg before deploying to Canada's northernmost territory as part of measures to reduce the risk of spreading COVID-19 in remote and vulnerable communities.
The IRB crews have so far completed five search and rescue missions and performed three training exercises. All Coast Guard ships working in the Arctic are equipped and trained to deal with emergency issues such as marine pollution incidents.
In total, the Coast Guard icebreakers have so far this season carried out 37 commercial escorts, 15 helo-based ice reconnaissance missions, one commercial harbour breakout and responded to 45 Arctic-based emergencies requiring the deployment of search and rescue assets, the agency said.
In addition, four Coast Guard vessels participated this year in dedicated seabed mapping programs carried out by the Canadian Hydrographic Service (CHS).
The Canadian Coast Guard also provides seasonal aids to navigation services on the Mackenzie River and Great Slave Lake, in the Northwest Territories. These services are essential for barges that navigate the river during the summer months, the agency said.
The deployment, repositioning and repair of aids to navigation on the Mackenzie River and Great Slave Lake is carried out by two specialized buoy-tending vessels, the CCGS Dumit and CCGS Eckaloo.
The Coast Guard's maritime operations in the Canadian Arctic are expected to wrap up in November.
Related stories from around the North:
Canada: Canadian Coast Guard adds three weeks to Arctic season as icebreakers head North, CBC North

Norway: Norway to build three large Coast Guard ships for Arctic, The Independent Barents Observer

Russia: Russia extends lifetime of nuclear icebreakers to meet rising demand, The Independent Barents Observer

Sweden: Local shipping generates more emissions than domestic flights, Radio Sweden
United States: New U.S. icebreaker will focus on Antarctic, says Coast Guard boss, Alaska Public Media