Lapland tourism industry voices concerns over Finland's COVID-19 "test and travel" rules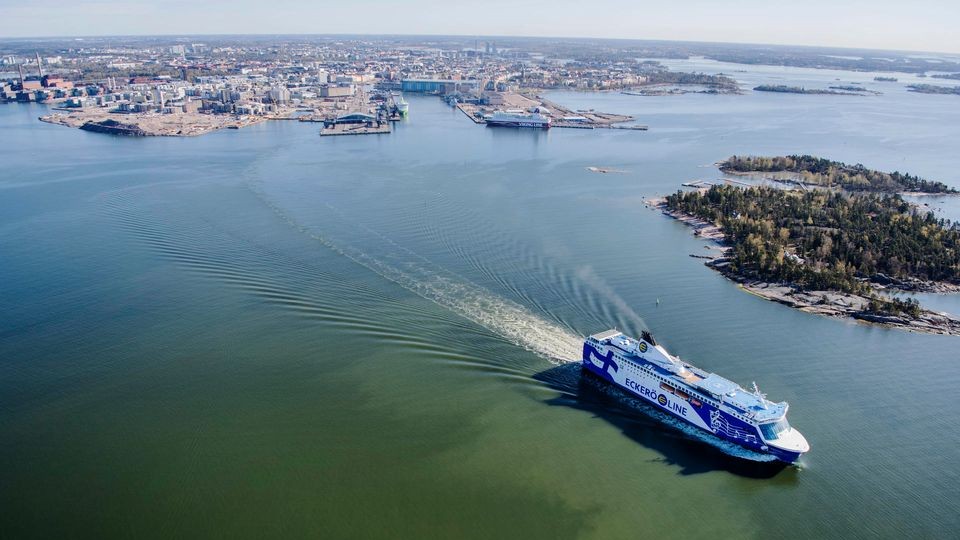 Draft legislation relating to new rules for travellers hoping to visit Finland has generated confusion and criticism as the bill circles for commenting.
Shipping companies as well as Lapland tour operators and firms in the tourism and restaurant sectors have poked holes in the draft, while bodies such as the National Police Board, the Chancellor of Justice and the Finnish Institute for Health and Welfare (THL) have all identified shortcomings.
The draft legislation is related to government's new approach to border control, which requires visitors from countries with higher-than-desired coronavirus infection rates to still enter Finland — if they produce evidence of a negative Covid-19 test upon arrival.
The government hopes that the "test and travel" model will help salvage the vital winter and Christmas tourism season for Lapland's tourism entrepreneurs, but some reviewers of the related draft bill have expressed concern over practical details of the plan. By Monday afternoon 30 comments on the bill had been sent in, ahead of the midnight deadline.
The proposed new rules should take effect by the end of November at the latest, and it will require shipping companies and airlines to check passengers' negative test results along with other travel documents.
Seeking to increase confidence in travel safety
They will also have the right to turn away passengers who do not present evidence that they tested negative for the virus and could face a penalty for failing to do so.
The law exempts certain groups from having to present evidence of a negative test. They include Finnish citizens and permanent residents as well as asylum seekers and people "performing essential missions".
In addition to providing proof of a negative test result, passengers entering Finland from risk areas will either have to go directly into quarantine or take another coronavirus test within three days of arrival. If that test is negative, a quarantine will not be enforced.
According to Transport Minister Timo Harakka (SDP), the aim of testing passengers at the point of departure is to prevent the spread of the virus, but he noted that it will also increase confidence in travel safety.
Many of the parties commenting on the draft legislation said that the intention is worthwhile and necessary but added that some areas left much to be desired.
Meanwhile visitors travelling to Finland from countries with 25 or fewer Covid cases per 100,000 residents in the preceding two weeks will not be required to test or quarantine upon arrival.
Shipping companies: Test checks not our job
In its comments on the draft, the Finnish Shipping Association said that transport service providers should not be saddled with the duty to check passengers' negative test results. The association said this should be the responsibility of national authorities, who would perform the function at checkpoints, for example in arrival halls.
The lobby group said that it is extremely problematic that shipping firms would face the threat of sanctions for collecting sensitive personal data outside of Finland.
Eckerö Line CEO Taru Keronen slammed the proposal, saying that everything is possible in theory, but in practice the negative test requirement will prevent leisure travel from risk countries to Finland.
Keronen pointed out that shipping companies have no reliable method nor the expertise to determine where passengers had been in the preceding two weeks before travelling to Finland and whether or not a business trip could be classified as essential.
"Determining these factors would mean that our departure check personnel would need the professional qualifications of border guards and would also have the same information sources at their disposal," she added in her statement.
Check-in bottlenecks
Keronen said that it would be easier for shipping firms not to accept passengers from such countries than to risk mistakes and possible sanctions.
"It is unreasonable to demand that our personnel should have to know how to interpret test results and their authenticity if they are in Greek, for example."
She also highlighted the fact that shipping companies' reservations and check-in systems have been upgraded so that they are digital and automatic and they do not allow firms to differentiate between customers in accordance with the government's demands.
The Echerö Line chief executive said that in practice it would mean a return to manual check-in routines, which would require three times as many staff members.
Tourism sector fears Lapland shutdown
Meanwhile airports authority Finavia said in its comment that dismantling current travel restrictions will go a long way toward reviving air transportation. However it noted that tourism and air transport operators in Finland cannot be subject to stricter rules than firms in other EU countries.
Lapland tourism and restaurant firms as well as tour operators also expressed displeasure with the legislative proposal. They called for government to abandon the requirement for a second coronavirus test upon arrival in Finland for travellers from risk countries.
The hospitality industry lobby MaRa said that the quarantine rule followed by a second test for trips exceeding 72 hours will effectively shut down charter flights to Northern Finland during the winter season.
MaRa noted that as one of Europe's more remote destinations, Finland's rules should not be stricter than those of other EU countries.
Fears over X-mas season
Meanwhile the Regional Council of Lapland said that the travel requirements could help Finland prevent the spread of coronavirus, but it will fail in its bid to resume international tourism.
The local regional council also noted that the requirement for a negative test and especially a second test within 72 hours after arrival will make international travel significantly difficult and will in practice completely stall charter traffic to Lapland during the critical Christmas season.
The Finnish Lapland Tourist Board also drew attention to the fact that in many countries, getting tested for Covid-19 is challenging. It noted that asymptomatic people are not tested everywhere and that even if people can get a test, it will considerably increase their travel costs. In addition it said that there are long waiting times for test results so that a 72-hour window for a new test may be too short.
Police Board, Chancellor, THL flag legal problems
The National Police Board also weighed in, saying that the draft legislation may pose some legal and supervisory challenges. It noted that the requirement for passengers to present a negative test result does not appear to apply to some groups, such as a person operating their own pleasure boat or passengers entering Finland by car.
The board also pointed out that it is possible to circumvent the rules by first travelling from a high-risk "red zone" to a safe "green zone" country before entering Finland.
The Chancellor of Justice also said that the bill needs some refinement. The office drew attention to the fact that it is necessary to justify from a constitutional standpoint the decision to exempt certain groups such as Finnish citizens and permanent residents from the advance testing rule.
The Chancellor's office said that although it had not been asked to do so, it would provide a written statement on the matter because of its importance.
For its part, the Finnish Institute for Health and Welfare (THL) said that alongside the advance testing protocol, government should consider the rights of people who have already recovered from the disease. The agency said in its statement that a coronavirus survivor may test positive for several weeks or even months, but may no longer be contagious.
THL suggested that in addition to those who test negative, people should be allowed to enter Finland if they have a certificate from a licensed medical practitioner indicating that they had suffered from a lab-confirmed case of Covid-19 but had recovered from it.
Related stories from around the North:
Canada: Chamber of Commerce in Canada's Northwest Territories balks at price tag for new COVID-19 secretariat, CBC News
Finland: Finland lifts border restrictions, Lapland tourism businesses happy, The Independent Barents Observer
Denmark: Faroe Islands updates COVID-19 guidelines for travellers, Eye on the Arctic
Greenland: Greenland approves revised COVID-19 strategy, Eye on the Arctic
Iceland: Iceland relaxes COVID-19 restrictions for the arts, allows rehearsals to resume, Eye on the Arctic
Sweden: Finland, UK to remove travel restrictions on Sweden, Radio Sweden
United States: To stop coronavirus, Arctic communities took matters into their own hands. Can it last?, Blog by Mia Bennett