Canada's Northwest Territories could begin first part of reopening plan as soon as Friday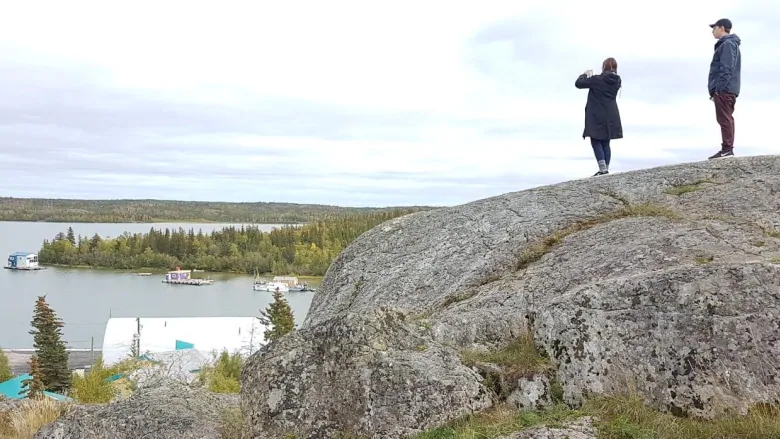 The Northwest Territories government has announced its plan for reopening the territory as the country continues to battle the COVID-19 pandemic.
The plan includes more gatherings and the possible reopening of some schools and businesses ⁠— while the territory's borders remain closed indefinitely to non-residents and non-essential workers, with some exceptions.
Chief Public Health Officer Dr. Kami Kandola, Premier Caroline Cochrane, and Health Minister Diane Thom presented the plan at a news conference on Tuesday.
The "Emerging Wisely Plan" outlines the path to eased public health restrictions across the territory. The territory's reopening plan comes weeks after southern provinces like Quebec, Saskatchewan and Manitoba began talks of reopening their economies.
There are several key milestones that the territorial government says must be met before any measures are relaxed:
Situation remains stable (there must be no evidence of community spread until May 15).
Travel entry points in the territory are strong and secure.
Risks are reduced from workers coming into the territory.
Expanded community testing is available.
The plan is going to be introduced in stages once these requirements are met. The government has set tentative timelines, but made it clear that if certain requirements are not met, the territory could revert back to a previous phase.
During a news conference on Tuesday, the territory's chief public health officer said we could start moving into the first part of the plan as soon as later this week.
"I would love to have phase one started as early as Friday, May 15," said Dr. Kandola.
An earlier version of the plan said they could start phase one after May 17, but they later corrected it to say May 15.
1st phase (mid-to-late May): schools, businesses and gatherings
The first phase of the plan includes allowing the reopening of some schools and businesses and the reduction of some restrictions relating to indoor and outdoor gatherings.
Requirements: The first phase will be put in place once the above milestones have been reached and if people are following public health orders.
Elementary, middle and high schools may open. Schools (except colleges, adult learning, and trade schools) are now allowed to open with restrictions in place.
'Friendship circles' will allow for closer interactions. Each household can have up to five people they don't live with visit their home, with a maximum of 10 inside the house at any time.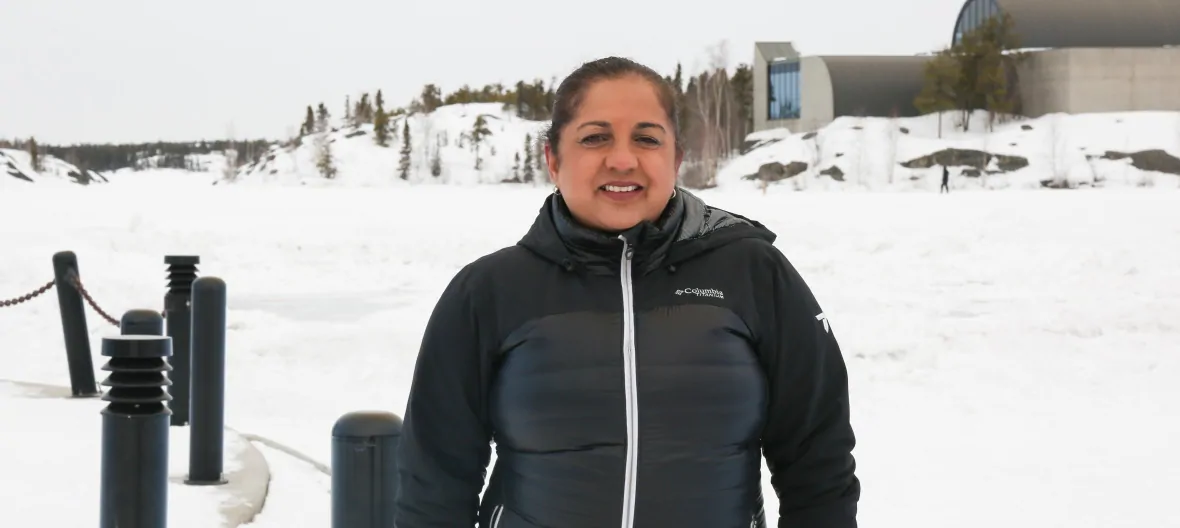 Personal outdoor get-togethers are allowed. Allowable gatherings must have 25 or less people, and proper physical distancing must be met.
Some businesses that have been ordered to close can reopen. With restrictions in place, these include: personal services, museums and art galleries, bottle depots, gyms and fitness centres (for personal training and outdoor classes).
Certain mass gatherings will be allowed with restrictions in place. Government-cited examples include farmers markets, recreational facilities, libraries, and playgrounds.
2nd phase (mid-to-late June): camping and worship
The second phase of the plan includes larger outdoor gatherings, easing of campground restrictions, more businesses opening up, and the reopening of places of worship.
Requirements: There must be limited or no community spread, and cases of COVID-19 must be contained. Contact tracing must be strong and gathering places and businesses must show the ability to enforce physical distancing measures.
More outdoor activities are allowed in groups. Outdoor get-togethers of 50 or less people are allowed with proper physical distancing, including funerals. Organized outdoor activities will be allowed. Campground limitations will ease.
More businesses can reopen with strict physical distancing measures in place. These include dine-in restaurants (including ones with bars), movie theaters, and classes at fitness centres.
Community gathering spaces may open. Community and youth centres, government offices, indoor faith-based and spiritual gatherings may start again with less than 25 people. Pools can open to train staff to prepare for full reopening.
Missed the news conference? Watch it here: 
3rd phase (TBD): get-togethers with no limits and festivals
The third phase of the plan allows for get-togethers with no capacity limitations, the reopening of more businesses, more schools being able to open, and outdoor festivals with limitations.
Requirements:A robust, rapid-testing strategy must be ready. The second wave of infections must have come and gone in Canada and the United States.
Outdoor get-togethers have capacity limits removed.With proper distancing measures in place, unlimited amounts of people can get together. This includes funerals. Outdoor music and community festivals will also be allowed to run at this stage, but with capacity limitations.
More businesses can reopen with measures in place.This includesperformance theatres, pools, and gymnastics clubs.
Colleges, adult classes and trade schools can open.
Final phase: 'normal life'
At this point, any public health measures that are still in place can be lifted if requirements are met. All mass gatherings and indoor visits can return to normal.
Requirements:A vaccine for COVID-19 has been approved and produced. A successful vaccination program has been implemented for populations at risk. An effective treatment is approved and most people have access to it.
Timeline not guaranteed as 'waves' expected
Timelines for when different phases will be implemented are not guaranteed. There are different circumstances under which the government says we could regress between phases and go back to the "aggressive containment phase" that we are in today. This includes people not following the rules, evidence of untraceable community spread, and cluster outbreaks.
Between two and three waves of COVID-19 infections are expected in Canada, according to the territorial government.
State of emergency extended
In a news release Tuesday afternoon, the territory also announced that it would once again be extendingthe territory's state of emergency and public health emergency. Both extensions start today, and will last until May 26.
Minister of Municipal and Community Affairs Caroline Cochrane extended the territory-wide state of emergency under the Emergency Management Act.
Health Minister Diane Thom did the same with the territory-wide public health emergency on a recommendation from Dr. Kandola.
"Dr. Kandola has indicated she will continue to recommend extensions to the public health emergency until the situation has changed considerably across Canada," said the release.
The release also reiterated the government's decision to maintain border controls to limit exposure to COVID-19 at this time, as mentioned in the plan.
Read the entire plan by clicking here.
Mobile users: View the document
(PDF KB)
(Text KB)
Related stories from around the North: